Chris Isaak Brings the Wicked Sounds to Annapolis
3 min read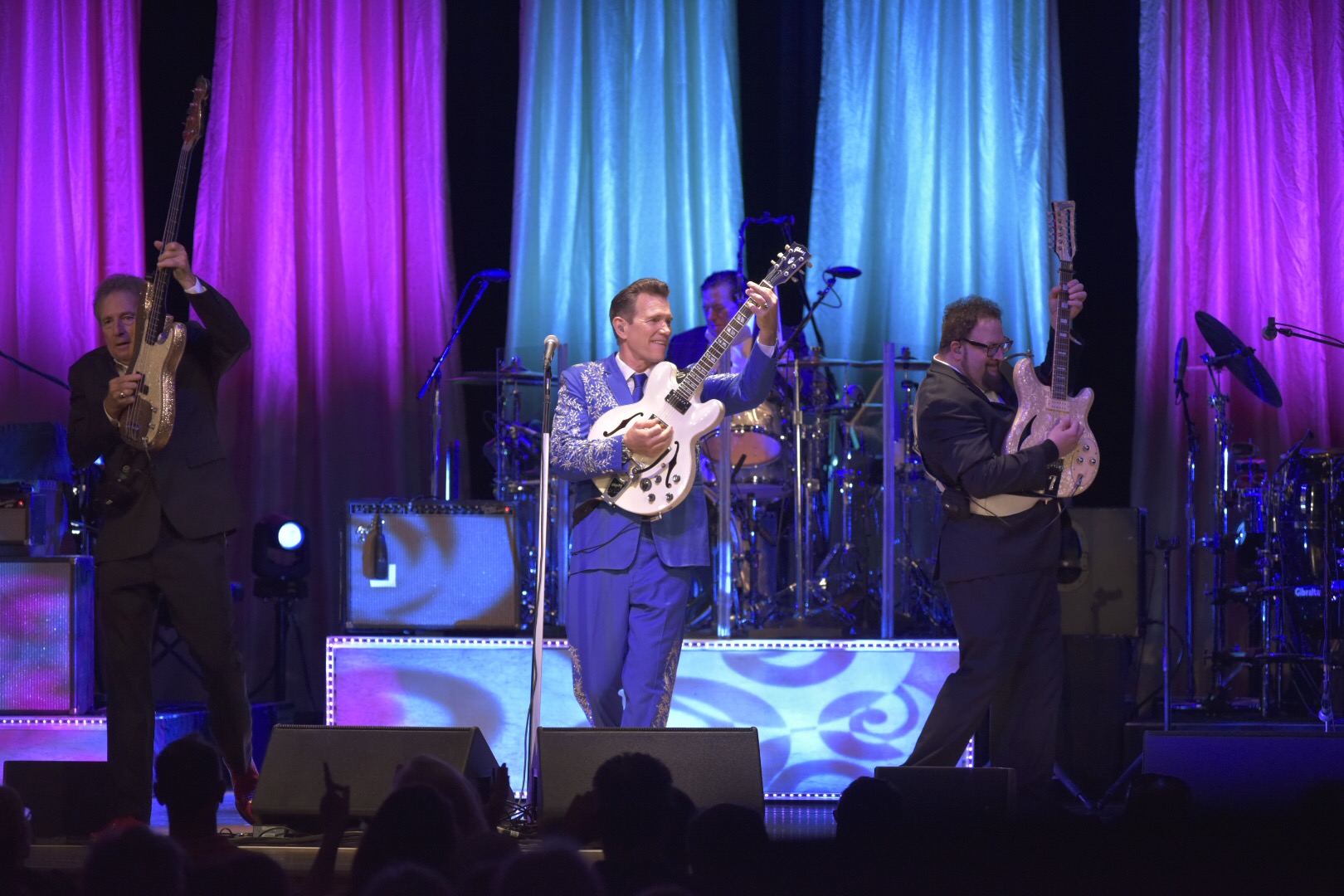 On Tuesday September 4th, I saw Chris Isaak in concert at one of my favorite concert venues in the area, The Maryland Hall for the Creative Arts. I have been a fan of Chris Isaak since as with a lot of people, his song "Wicked Games" in the David Lynch movie of the same name.
Chris Isaak has an amazing voice. He has been compared to a few of my favorite artists of all times, Roy Orbison and Elvis Presley. I love the beautiful, yet eerie at times voice of Roy Orbison. Not many performers can sing in the manner of Roy Orbison, but Chris Isaak sure can. He also is great with Elvis' songs, not as great as Roy's songs in my opinion but still very good. But Chris Isaak covering Roy Orbison or Elvis songs is not the reason I like Chris Isaak. He is a masterful songwriter. He has written hit songs for other artists and has had good success with his music doing well also.
I have seen a few concerts at the Maryland Hall, all of which prior to this show were solo or acoustic performances. I love the sound of this theater and was hoping to hear what a full band would sound like. Chris performed with his band, one he has been performing with for thirty-three plus years and they sounded like a well-oiled machine.  The sound in this theater with a full band was great. The balance between music and vocals were in good balance, mostly for the first half. Starting with the Elvis cover "Can't Help Falling in Love" the tide changed some.
Chris' vocals were harder to hear over the music. I was a disappointed because I wanted to hear Chris hit the notes better during this song.  For the rest of the show. The music seemed a bit louder, but I think it was a bit maybe in response to the audience. The vocal/music balance did improve for the remainder of the show.
The audience for this show was amazing. Walking into the show, the energy of the fans seemed a bit stronger than other shows I have attended recently. The attitude all around was smiles, happiness and excitement and Chris and his band loved it. At one point of the show, Chris came off the stage and walked to the back of the theater singing and went up to the balcony to sing for the fans up there.  While he was up in the balcony, I could not see Chris, but they had a spotlight on Chris and on the wall you could see the silhouette of Chris's shadow in the spotlight which made such a great thing for him to do, that much more special and kicked up the entertainment value.
Chris and his band played for about two hours. They performed many of Chris hit songs. In addition to Elvis Presley's "Can't Help Falling in Love", they also performed Roy Orbison's "Oh, Pretty Woman" which sounded amazing. They also played for the devilish people out there, Merle Kilgore's "Ring of Fire".
Some of the Chris Isaak songs they played included "Wicked Games" of course and to my surprise, this was not part of his encore which I thought it would be.  They also performed "Heart Shaped World", "Two Hearts", one of my favorite songs, "Don't Make Me Dream About You" and "San Francisco Days".
For the encore, they came out and played two songs and with the songs they played, I could understand why they did not play "Wicked Games" in the encore, they played "Baby Did a Bad Bad Thing", and " Can't Do a Thing (To Stop Me)" which were both rocking songs. For a lot of the show the fans were standing, and for the encore, it was no exception.
After walking out of the show, I saw people leaving with smiles on their face. I don't think there was a disappointed fan there that night. If there was, I did not see them.
Chris Isaak is amazing. Being a longtime fan, this is a show I was excited to attend and hope to get to see him in concert again soon.
This slideshow requires JavaScript.
Photos by Jeff Talbert