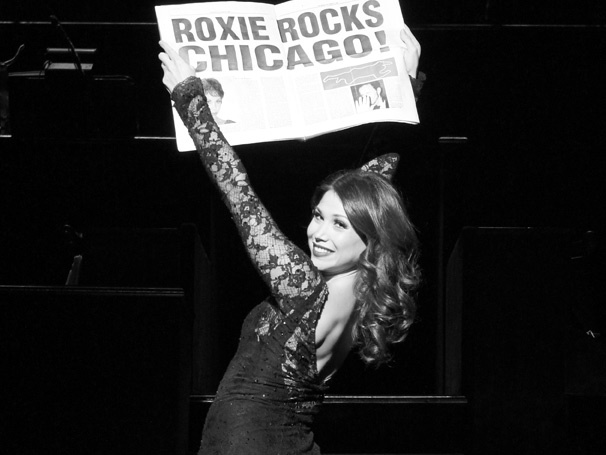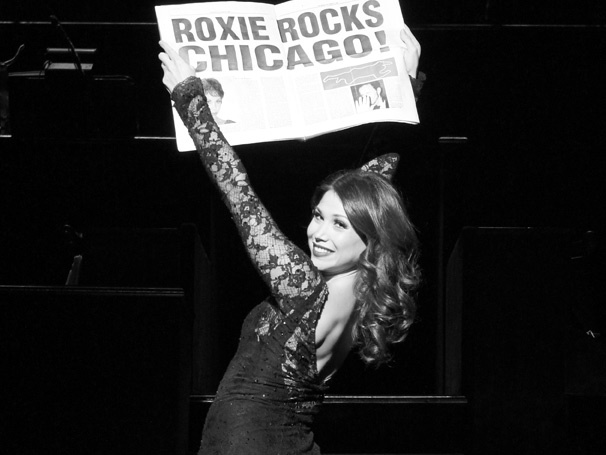 "Chicago" is one of those shows…if you only ever see one Broadway show/tour, you can't go wrong with "Chicago"! In general, the book, the score, the choreography is second to none. I mean really!
This revival uses Fosse technique, recreated by the amazing (and original revival Roxie) Ann Reinking. Reinking was a prize student of Bob Fosse and has been compared to the great, Gwen Verdon. The show is funny and as I sat there watching for around my 25th time, I realized something I hadn't before, Roxie and Velma are the original makings of a reality star. Both women with vague talent (in the scope of the show) create a fame and persona using (in this case) a crime of murder as their foundation to hopefully have a career in showbiz. Who knew that Kander and Ebb could have created The Kardashians!
This particular cast is one not to be missed! Bianca Marroquín as Roxie Hart, not only captures the true essence of the "cute, brunette chorine" but her comedic timing and genius rivals Lucille Ball. Those of you that know me know that I do not give that praise lightly!! Her voice is interesting and her dance skills are a well-practiced (almost second nature) talent that Fosse himself would ogle!
She is complimented by her frenemy, Velma Kelly, divinely played by Terra C. MacLeod. Her dance skills are on point as well and even though she too has an interesting and different tone to her voice, the two "killer-dillers" really compliment each other. MacLeod also brings a great sense of comedic timing and her fantastic diction allows you to hear every joke in every song. They are joined by John O'Hurley as the charming, Billy Flynn.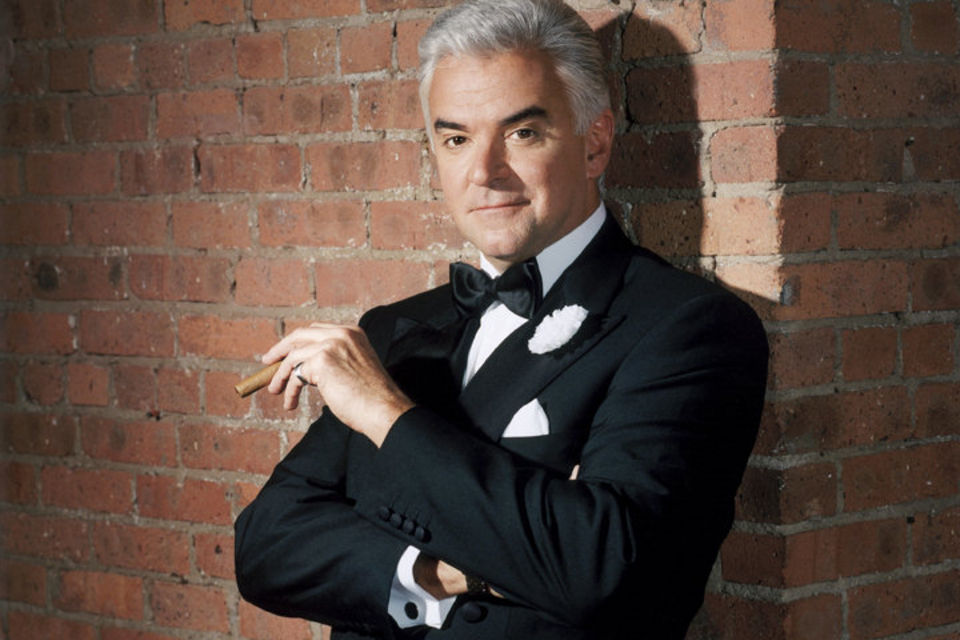 O'Hurley brings his natural charm and sophistication to this character and after seeing this show so many times (and even him, now twice) he is still fresh. He approaches the character with ease, but also brings life to parts of the show where he could just get away with resting on his laurels. He does the best job with, "We Both Reached for the Gun" of all of the Billy Flynns that I have seen. Instead of just letting the song be funny on its own, he does an actual old school sounding ventriloquist voice as Roxie and it is brilliant! If you have no clue what I'm talking about, maybe you should see the show 😉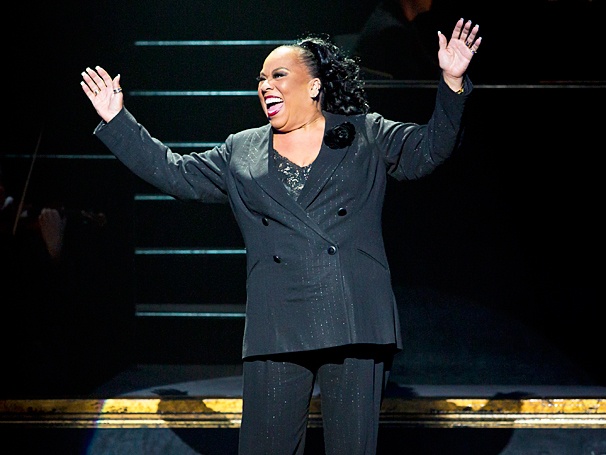 Now, one of my favorite characters in musical theatre is Matron "Mama" Morton and I cannot say enough good things about Roz Ryan's performance. This marked my third time seeing her and she always delivers. Her sense of the character is so well developed. Naturally, all of the ladies I have see doing this part professionally are talented, but Ryan brings real depth to this woman. When she gets choked up in Act II I almost stood up to applaud right there! Her singing is also perfection. That belt deserves a Tony of it's own.
Honestly, this whole cast is unbelievably talented. They are a cohesive unit from the largest to the smallest part. The ensemble creates the atmosphere of the entire show and during the famous "Cell Block Tango" not one joke was missed or glanced over…and that carried through the whole show. Matthew Winnegge as "the jury" even got an extra laugh from cast mate O'Hurley, which left the audience applauding just how funny he is at portraying the entire jury. This is undeniably the best cast I have seen and you should too!
They will be entertaining audiences at The National Theatre through this Sunday. Don't miss out!!
For further info on what is happening at The National, go to www.thenationaldc.org
To see where else the tour of "Chicago" will hit, go to www.chicagothemusical.com