Looking at the headliners for the Heart and Soul Tour, one might wonder how Chicago and Earth Wind & Fire ever wound up sharing the stage. After hearing them rock the house at Jiffy Lube Live like I did on Friday night, one might wonder why every concert isn't this much fun!
Both Chicago and Earth Wind & Fire are known for their orchestral sound and larger-than-life vocals, so all of the musicians onstage at the same time was overwhelming, but in the best way possible. They started and ended the show together, but I enjoyed their time as separate bands since the songs sounded more like the music I grew up loving.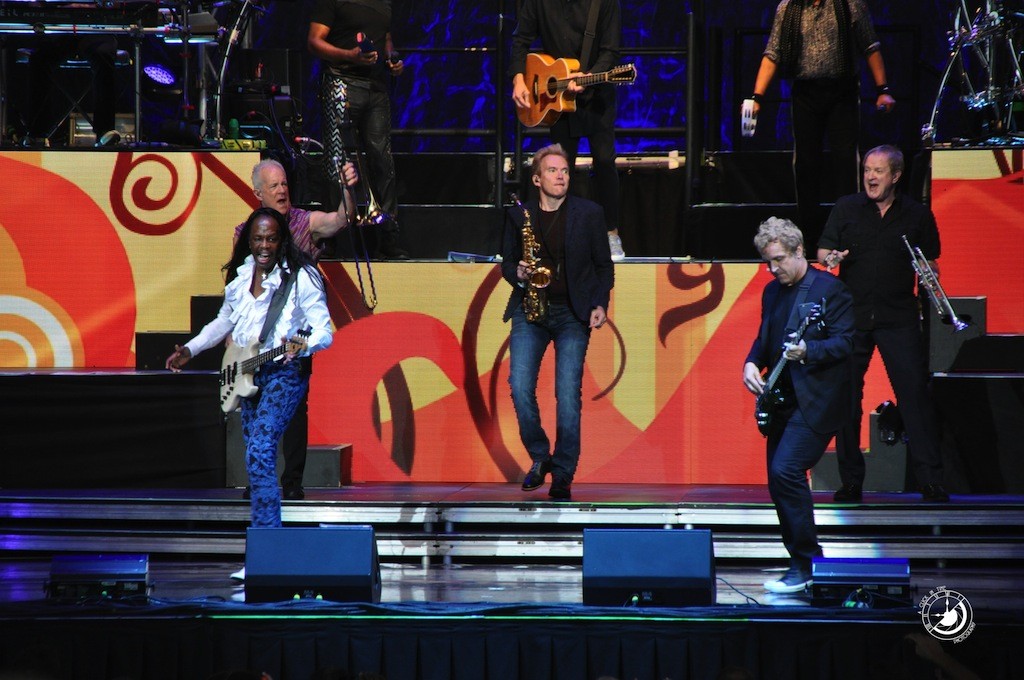 I adore EWF! Their Greatest Hits album has gotten me through many a road trip. After a bit of warming up, Bailey was able to hit the highest of his notes in songs like Fantasy and Reasons. That was truly remarkable. What was not so great was how long his vocal cords stayed in the rafters. We applauded, we cheered and we stood up, and he still kept going. It was kind of annoying (not to mention mildly earsplitting). Thankfully this did not go on for too long and other artists had their turn at lead vocals, like Philip Bailey, Jr. who did an outstanding job with Let's Groove before Chicago began their set.
Robert Lamm and Lou Pardini took us all back with love songs like Hard Habit to Break and You're the Inspiration and showed a wonderful tribute to their hometown during Saturday in the Park. My personal favorite is Hard to Say I'm Sorry and despite the absence of Peter Cetera, they did not disappoint! It was just as moving Friday night as it was the first time I heard it covered by Az Yet in middle school. I also used the brief intermission and part of Chicago's time to check out the merch, and noticed there was a chance to pay $100 for a meet & greet with Earth, Wind & Fire! Unfortunately, I had to pass was because the show was quite long already without adding the time it would take for the band to cool off after the show and shake our hands. I settled for a cool T-shirt instead and was able to leave the venue before the parking lot became impossible to exit.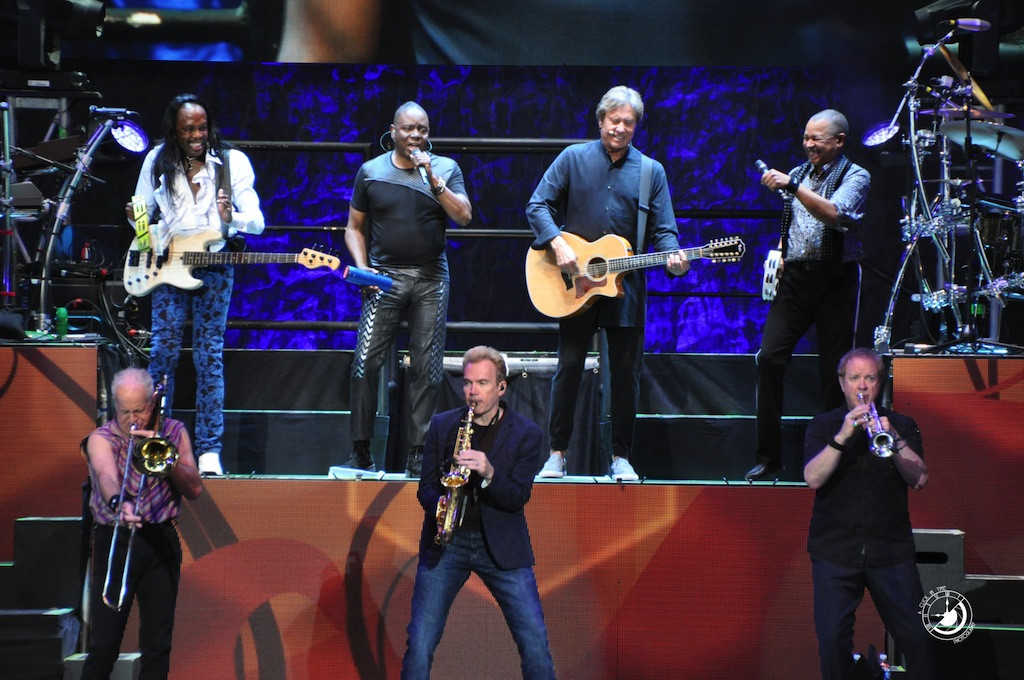 I left feeling happier than when I arrived, and it wasn't just because of beating the traffic. The two words I'd use to describe this concert are not heart and soul, but energy and joy. EWF bass guitarist Verdine White was energetic to the point of frantic, and Chicago drummers Tris Imbolden and Walfredo Reyes, Jr. thrilled the audience with an amazing drum battle. Every person onstage seemed so excited to be there. Both bands' songs have the power to transport people back several decades to a happier time and it seemed like the huge crowd was right back in the 70s and 80s. This was not the first time they toured together, and I sincerely hope it is not the last!
Twitter: @JLubeLive, @EarthWindFire, @chicagotheband, #HeartAndSoulTour
Tour Info: http://www.chicagotheband.com/heart-and-soul-tour/