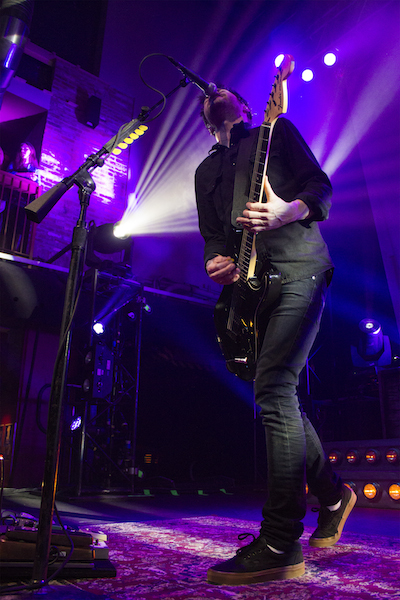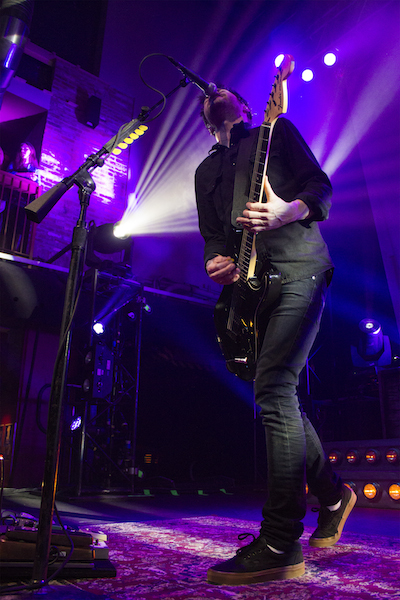 Wednesday, December 10th 8 p.m. – Chevelle rolled into Baltimore headlining the 98Rock and 24-7's Not So Silent Night Christmas concert at Rams Head Live. Appearing with them the Crobots and Raw Fabrics. The crew at 98 Rock at Rams Head Live joined them.
Whenever 98Rock is involved you're going to get some "interesting" entertainment to say the least. That's what I thought when I saw Will the Farter on the bill. He's a professional farter or flatulist.  An amplified fart is a new realm of entertainment for me personally. I mean I've had plenty of acoustic concerts but never on the mic. This form of entertainment goes back centuries. There was a medieval flatulist, Roland the Farter, who every year would perform (one jump, one whistle, and one fart) annually at the court of King Henry II every Christmas. So this performance was 98Rock's way of sharing a little Christmas tradition if anything else.
Rams Head Live was packed, this was one of those shows where if you wanted a good view you had to get there when doors opened. Of the opening acts, Crobot stood out. Vocalist Brandon Yeagley has a decent set of pipes. They remind me of a band from Newcastle England called Venom. They were signed to Neat Records in the early 80's and are widely credited with the invention of black metal. Crobot has that feel to them but with less of a thrash metal sound. Their song La Mano de Lucifer is all right.
Chevelle is coming off their seventh studio release – La Gárgola. La Gárgola, or The Gargoyle, remains true to the style that made Chevelle so popular. An aggressive vocal harmony complimented with an infectious reverb-laced guitar rhythm. The band has progressed well and they keep adding to their sound while keeping the same foundation. It's the same foundation that made their debut release Point #1 in 1999 so popular.
Chevelle is great to hear live, if you're not nodding your head, you're raising your arms and singing along. They played a number of songs off La Gárgola tonight including, Take Out the Gunman and Jawbreaker. It's great to hear new Chevelle live but they also played old favorites like The Red. You know a song is an audience favorite when the audience does all the singing. It was a great moment.
This was a fun event put together by 98Rock and 24-7, maybe not the most spirited of holiday concerts but still a good time.