Chad Eric Smith
3 min read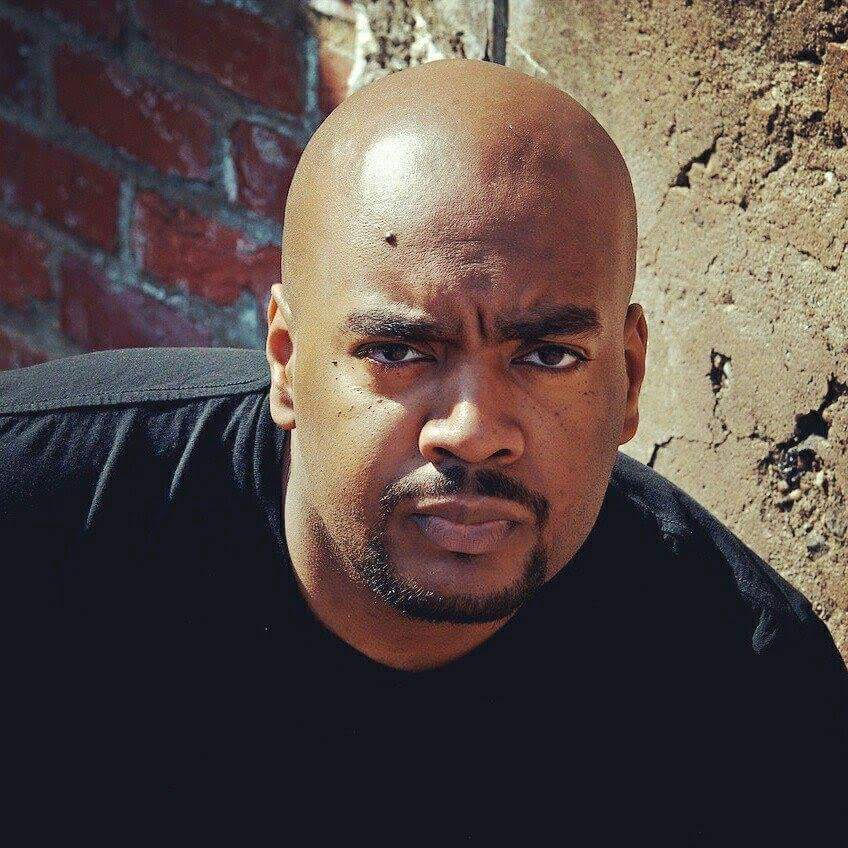 Within this beautifully directed film by Robert Hamilton, we meet Ahmad who shines on the screen all due to Chad Eric Smith. In the edition of Intervue for The Rogers Revue, Lauren Cash dives deeper into the character of Ahmad by talking to actor Chad Eric Smith who brought him to life.
Can you tell us a bit about your character Ahmad and why he is so important to The Suffering ?
Absolutely! Ahmad is a mysterious drifter who meets the protagonist, Henry Dawles, and gives him, and thus the audience, some insight regarding the sinister beings that inhabit the rural estate Henry is appraising.
Do you see some of yourself in Ahmad? If so, how?
Of course! One of my favorite actors, Johnny Depp, once said, "With any part you play, there is a certain amount of yourself in it. There has to be, otherwise it's just not acting. It's lying." Ahmad is an enigma with an equal mix of charisma and madness. Those are all qualities that have been used to describe me at one point or another. 🙂
How fun was it creating that forest scene with Dawles (Apostolides) ? Have you done other high intensity scenes before?
Ahmad was my most gratifying, most fun film role to date. It was also my most physically exhausting role. All the running and jumping, take after take, made my body sorer than it's ever been. It definitely emphasized how important it is for an actor to be in good shape if they have to do an action sequence, especially if they have to do their own stunts. The physical intensity added more authenticity to the performance and it was one of the best workouts I've ever had.
I would like to think that there is a little Ahmad in all of us but what is a "not so good" characteristic you feel Ahmad possessed?  
Ahmad is a bit…paranoid. After all, not only is he trying to escape supernatural creatures, but he is a fugitive, too. So, he has lots of anxiety and fear that makes him unpredictable. That unpredictability can be unsettling, frightening, and even violent. In one particular scene, I drew inspiration from Jamie Foxx's performance as a schizophrenic homeless musician in the film "The Soloist".
Did Ahmad's religious or spiritual background help you dive deeper into the role ? How so? 
Yes. Everything I needed to play Ahmad was in Rob Hamilton and Marco Scola's very clever script. The fact that Ahmad was Muslim made him even more interesting and complex. I did some research on Islamic mythology and theology, to better understand some of the information Ahmad conveys to Henry. I also spoke to a couple Muslim friends of mine and asked them about the proper pronunciation of specific Arabic phrases.
If there was any other character you could play in the film, who would it be? 
If I was older, I think I would have enjoyed playing Mr. Remiel, who was portrayed wonderfully by Phil Amico. I love how mysterious the character is. Also, I play the piano, so I really enjoyed the fact that Mr. Remiel played the organ and loved music.
What is something you'd like to tell people considering watching The Suffering if they have not already? 
"The Suffering" is a very smart film. I'd say it's more of a psychological thriller than a horror film and it intelligently deals with universal themes like morality, redemption, and mysticism. Director Rob Hamilton does an amazing job of giving the film a mysterious tone and pace similar to 70's era haunted house genre films. If you like movies like "The Shining," for example, then you will enjoy "The Suffering." Also, it's visually beautiful. Cinematographer David Newbert did an astounding job of capturing the vast rural estate where the story takes place. In fact, much of the rich history of the property told in the film is actually true, giving the story an authenticity that many horror mystery thrillers lack. I highly recommend everyone watch this film! I'm so very happy to be part of it.
Rent/Buy THE SUFFERING, TODAY – Available on the following outlets:
Also available on Playstation, Xbox, Direct TV, Dish Network, and your local cable provider