Cathie LeChareas of CAMMO
5 min read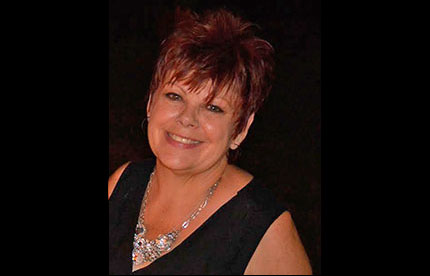 On this very special edition of INTERVUE, I recently talked to amazing person who has served our country and has now given back with an amazing program called CAMMO or the Center for American Military Music Opportunities. For her work and dedication to the military community, our interviewee was named 2015 Women Veteran Honoree of The Year by the The Women Veterans ROCK! Advocacy Campaign for Women Veterans and Military Families. May I present my interview with Cathie LeChareas
Thank you for joining us on INTERVUE and I cannot believe that you are going to Orlando
Well, we are very much looking forward to the Invictus Games in Orlando
How did CAMMO come to be?
We focus on music and music therapy. I'm a Vietnam era veteran and we learned a great deal about PTSD from family members. In fact, someone that I lived with had PTSD and is always looking for companion therapy, not just using medication. So, for me, that was my main focus but then I have met Victor Hurtado, who is our co-founder and he comes from entertainment, specific Army entertainment.
We started kind of taking and seeing how we could work together. So we went to Starbucks in Crystal City and we wrote our mission statement on a napkin. We started in 2009. Out focus is to train an educate service members, veterans and their families in a music career including artist development. Then on the other side is to create music based therapy programming as an outlet for service members and their families.
With our organization we have a program in Fort Belvoir, and it is in the PTSD Addiction Ward. We go in once a month, that program is called "Soundtrack to Recovery". We have a music therapist and we do a lot of peer-to-peer mentoring but through music. We get their favorite song. We sometimes have writing, sometimes we sing; it's a variety of things. That is one of the programs that we do in the DC area.
On the entertainment side, the first group that's signed to Sony records is 4Troops. They had done a PBS special. They went on tour and they are all combat veterans. They were signed in 2010. Also under our umbrella is the American Military Spouses Choir that was on America's Got talent. Those spouses have sung nationwide in numerous television programs. Those are our two high-profile groups but then our Voices of Services are active-duty & military programming in the DC area have done many events from the CNO Navy Birthday Ball to the VP's home to Red Cross.
I definitely commend your service. When I read about this, I am amazed that this program has done such great things for our veterans.
We are a small non-profit organization. Donations help run the program. Another program that we have here at Fort Belvoir is our CAMMO Kids. We have a program for our children to sing & to perform. Its for Ages 18 and under of active duty servicemen. We also have several Gold Star Children in our group. Recently they performed at the Military Retirement Home in Fairfax for the residents there. They also had performed at the USO. We love what we are doing. I love seeing progress. I love seeing where our veterans go and what they become.
Did you imagine when you wrote the mission statement on a napkin seven years ago that it whirl grow to this amazing experience?
You know it had shifted and changed a bit throughout the years to find what we knew best and how to make it move forward. I don't think Victor nor I knew. Now, that Victor's in California, we have so much going on both coasts that it made more sense for him to be out there.
There is an upcoming CAMMO event in sunny Orlando FL in regarding the Invictus Games. For those who don't know, what are the Invictus Games?
Invictus Games is Prince Harry's brainchild of wounded warriors. It started last year in the UK. Last fall, Prince Harry decided that he wanted to expand and bring it to the USA. He was here in the DC area and actually participated in the Warrior games that were held in Quantico. He visits the USO at Fort Belvoir to be able to visit with some of the recovering warriors that were there. Now in Orlando, starting next week, we will have 9 countries and 14 nations participating in the games.
CAMMO has assembled a chorus of 250 singers who are active duty, guard, reserve, retired or veterans & they will perform the "Invictus" anthem. How did you assemble a group of not only brave but also talented men & women?
It is a feat. We have a couple of ways to have them come into the choir. We work with a company who are one of our sponsors. It's a mobile app on your phone where anyone can go in an audition to a song. We selected the song "America the Beautiful" because that was a song where the voices would go where we want them to go in the anthem.
People had audition via their phone and we got the recording to hear how they sounded. It was one was we auditioned. The other way was we used phone clips of choirs, people that are used to singing together. Victor is listening to everyone. We have a music director who helped us with the song writing. Chris Martin and John Metcalfe of the UK originally did the song but to be able to support what we were doing here in the US – we had to change it a bit.
I read that the anthem will be performed on May 8th at ESPN Sports Complex and will be broadcast live on ESPN2
You read about the big number but you'll also see members of the CAMMO family in other numbers. One of which is Laurel Wright, a British vocalist.
This sounds like not-to-be-missed event. I have a feeling when you hear the Anthem; it's going to be awe-inspiring. I cannot wait to see it. What can someone do to help out CAMMO?
We ask for donations of musical instruments to help with our music therapy program. We are expanding this year to Orlando. We are taking a program down there and there will be a program in San Diego by the fall.
We like to thank Cathie for the hard work she and Victor has done for CAMMO! Keep up the great work! For more information on donation or about the program: go to www.cammomusic.org
Be sure to watch the voices of CAMMO perform the Invictus Anthem on May 8th on ESPN2