Catherine Hardwicke
6 min read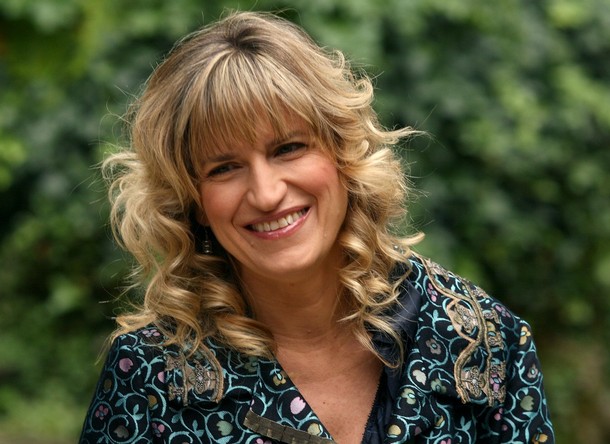 While I was attending the Middleburg Film Festival a few weeks ago, I had the pleasure of viewing the movie Miss You Already starring Toni Collette and Drew Barrymore. It tells the story of two best friends, Milly and Jess who have been inseparable since grade school but nothing will prepare them when Milly get some news that will change her life. During the festival, I sat down with its director Catherine Hardwicke who lists of movies include Twilight, The Nativity Story & my personal favorite The Lords of Dogtown. We talked about making the movie and what Hollywood needs to do to bring more women directors and diversity to the forefront.
Catherine, you directed many different genres of film. You've directed a skateboarding film, a Bible flick and a vampire flick. I would like to know why a comedy and why now.
Well this is one of those scripts that came to me. I read and I am like "Ok…. its interesting but I wanted to work on a few little things on the script and make it a little tougher, add a road trip in there and make it funnier. I thought it was kind of exciting to touch on a subject that you don't really like to touch on too much and you know, people aren't nervous. Did you get a chance to see the film?
I did see the film and it really teared me up especially dealing with breast cancer. It reminded me of what I went through as a young man dealing with my mother slowing dying from a disease so many years and the struggles the family and friends went though. 
Well that's how I think a lot of us go through that experience but then it's hard to deal with it or process it. So in a way they call this kind of a movie "Cinema Therapy" because you go through the grief when you want to and you get to laugh too. In our movie, you know its quite funny that the two girls have that comedy team thing going. They improved a lot of their lines because Drew & Toni are both very funny and very creative. The stuff that flew out of their mouths sometimes, I'm Like " Ok, that's awesome" (we both laugh)
So I thought that this was a challenging subject but I thought, "I want to take that challenge."
I definitely agree since its been tackled in Made for TV movie but never on the big screen until now. How much research did you do before making Miss You Already? Did you talk to Breast Cancer survivors, doctors, and clinicians?
Yes, to all three. I started out in the U.S. I talked to the Mayo Clinic. They read the script for me and went through it line by line. Then when I got to England, I want to make it appropriate to their National Healthcare system. They have lightly different treatments. Slightly different amounts of chemotherapy with six courses instead of eight. I was trying to get it as good as I can to match what we understand over here and what's really happening in London. We'd talked to a lot of survivors, of course. That was one of the most important things besides the technical, to have the emotional part of it – feeling accurate. Everybody goes through it differently. I even decided to go on a full exam right before I did it so I can experience what its like waiting for the results. (Both of us laugh). That was heavy.
Yes it was heavy. You have an amazing cast of characters including Jacqueline Bissett, whom I haven't seen in a long time. How did you get her onboard?
I really wanted a beautiful English actress to play that part that would be believable to look like Toni's mom. That's not a very long list to be the right age and still like kicking and working. We kind of try to lure her in and found out that she's very intense. Fabulous but intense like the first meeting we had, it was an hour and half. She wanted to know every detail of that character. She goes "I wanted to know why I haven't been the best mother to my daughter. I wanted to know, you need to tell me how my mother was to me. Did my mother cook my meals for me?" She asked this and I'm like "ummm… yes your mother did cook for you." She wanted to know the deep backstory. She really wanted to understand the psychological underpinnings of her character and that was great. She was so fun that she was the first person on the set everyday. She had lunch with the crew. She has those great legs. I had a whole shopping spree at Harvey Nichols with her finding the cute little outfits. It was so fun.
In regards to the film festival, I noticed that women direct 25% of the films shown here. I know that Hollywood can be fickle about directors. I would like to know from you, how could Hollywood do better in not only hiring more women directors but also bringing more of them to the forefront?
And not just women, you know diversity. We just don't want movies to be directed by pale male men.
Exactly!
And that's why I think this year there's a lot of spotlights being shown on this issue on diversity and other voices to be out there. We're all excited about that. Every single producer, studio executive. agent could change this game in one year if they decided that every single time that they backed a film by a white male, they backed a woman's film. So right now, we can go 50/50, just make that goal and everybody could change. It makes economic sense, too because when you have more diversity in a company, its been proven by numerous companies like Google. All these companies when they have more diverse ways of thinking, the company does better and its more productive, it reaches more people because the world isn't pale and male. It's a mixture (laughs)
So I think there's a pool of talent because everyone's writing these cool pieces and talking about it. Meryl Streep, Jennifer Lawrence & Bradley Cooper. Everyone's that's speaking out about it and it's going to change. It is going to change. Ava DuVernay. Salma Hayek.
Ava, yes!
You know, we got all these voices that are getting and being brave to talk about it.
If a person asks you, how can I be like you? What advice would you give them?
How they get to be a director?
Yes, director, writer, whatever their passion be.
One thing that I always tell people is "Work your butt off." If you were pale and male then you would have to work a bit harder. You are really going to to have more tools in your toolbox so that you're bulletproof in a way. You got the armor. You done your work and the research. You are really great at your job. OK, everybody should be that way but that's one thing you know. Then, try to start finding people that they write to you and wanted to know what's happening.
Thank you Catherine Hardwicke for the wonderful interview! Check out her latest Lionsgate feature Miss You Already with Toni Collette & Drew Barrymore when it hits theaters – this Friday November 6th.