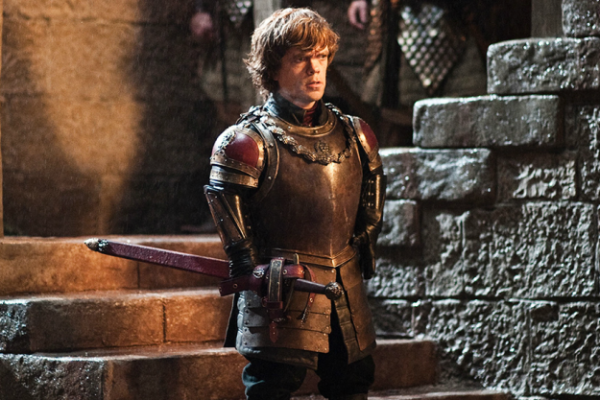 Bronn: Do you know how to use that?
Tyrion: I chopped wood once. No, actually I watched my brother chop wood.
And the penultimate episode of the sophomore season arrives with great gusto. Whew, I had to choose my word carefully though, so as not to insult its many admirers. Watching it, I could say it made me feel the way the best television shows are supposed to make one feel: in great suspense, enthralled, on the edge of my seat etc. But damn, was I rooting for Stannis. And poor Davos. It was a terrific hour, with moments of lingering sadness assault as I must wait to see if Davos will turn up in some fashion next week. Each episode can be grueling and cruel as many viewers unfamiliar with the tomes the series is based upon never know which character lives to see another episode. In the first season alone we lost three heavy hitters: Ned Stark, Robert Baratheon and Khal Drogo. Maybe Sansa summed it up best with 'The worst ones always live.' Other critically-acclaimed shows would never dream of pulling such a fast one so soon.