To bring the Transcendental Mediation technique to 10,000 at-Risk Youth in Washington, D.C.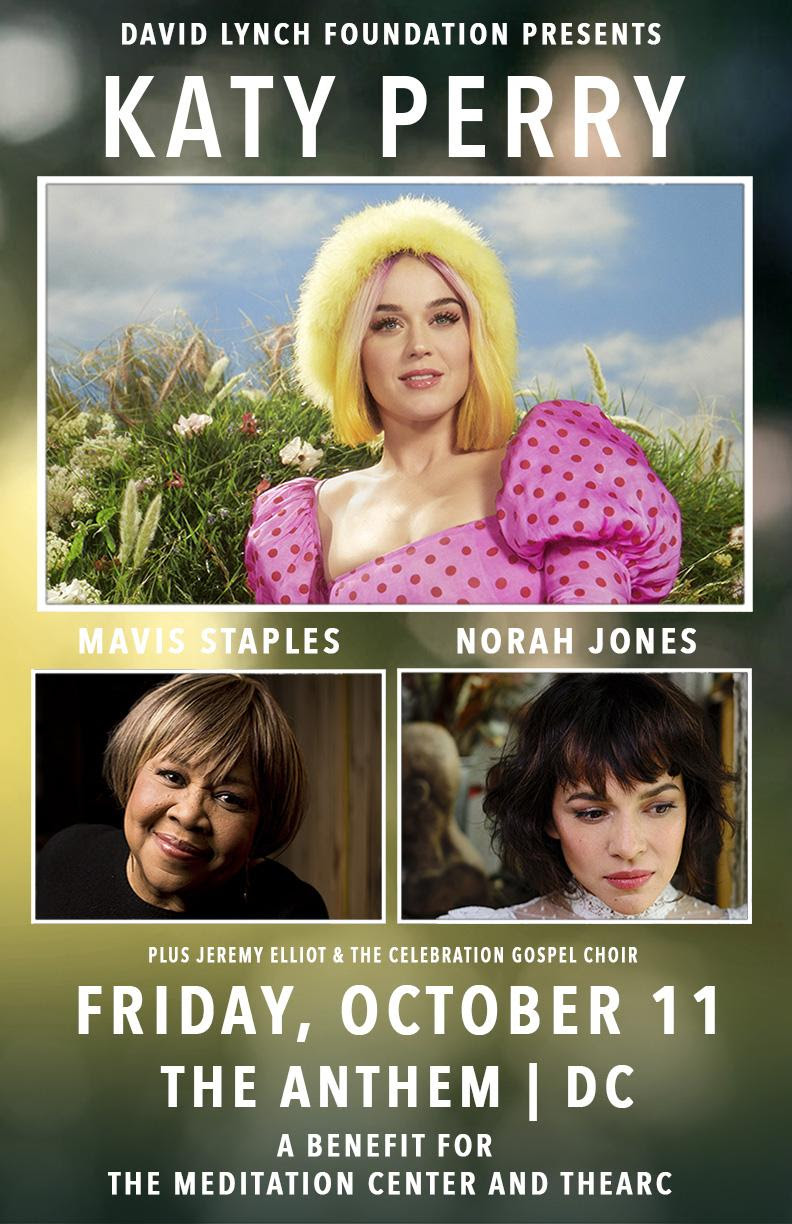 Headlined by
Katy Perry, Norah Jones,
and
Mavis Staples, The David Lynch Foundation
will be hosting their extraordinary
"Silence the Violence"
benefit concert in
Washington, D.C.
on 
October 11
to benefit
10,000 at-risk youth
in the district.
PRESS HERE
for tickets.