Tour stops at EagleBank Arena April 27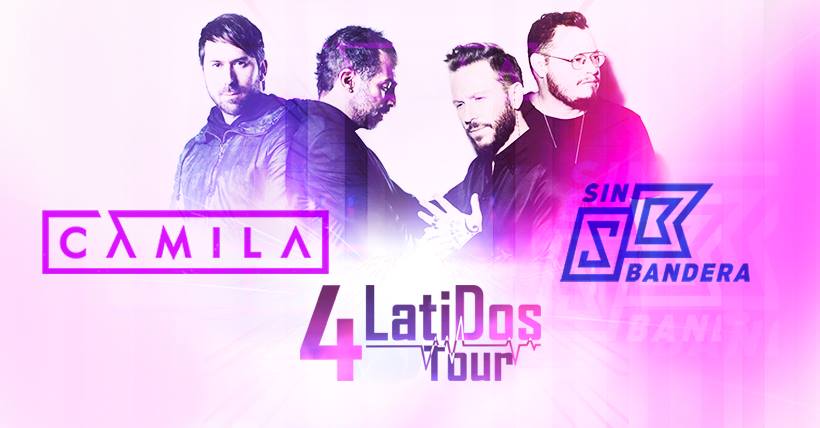 Make way for romanticism! And forward! Good music transcends and acquires deeper strength as it enters and deposits inside hearts truly in-love that has an emotional impulse of its own.
With the prolonged success of their current 4LatiDos tour, this is shown by Camila (Mario Domm / Pablo Hurtado) and Sin Bandera (Leonel García / Noel Schajris), two bands that reinforce something that has been said and repeated many times: Union make force.
Renewing their proposal, joining their energy and showing that romantic repertoire that has made them favorites, both pop bands extend their tour together and confirm that they will also be performing in Los Angeles and Fresno, California; in New York, NY; in Duluth, GA; in Greensboro, NC; and in Fairfax, VA (April 27).