Enter to win the Tank Girl swag in our first 2018 TRR Contest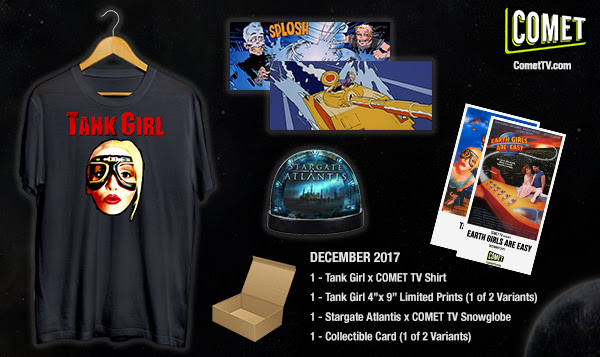 It's December, the time when you think of a rolling fire, having dinners with friends, and… Tank Girl! I mean, come on we're not getting sentimental now are we? This month COMET TV has some of the cult-iest movies of all time. Earth Girls Are Easy, Tank Girl, Leviathan… and that's just what I could remember off the top of my head! Think of what I could talk about if I looked it up!
And TRR would want to give you the opportunity to have an awesome December of your own all month long! The COMET TV December Prize Pack is perfect for your Tank Girl or Atlantis fan!