Enter to win Comet TV and CHARGE's March Pack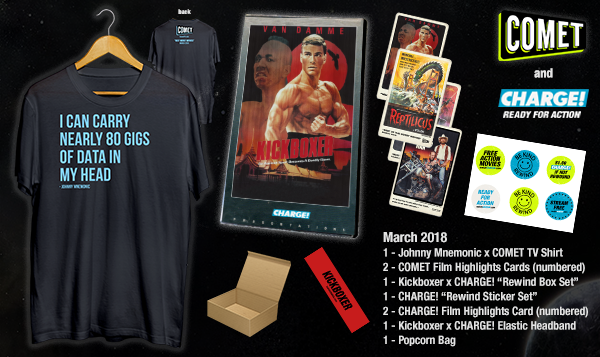 March is here and like you might have read in our earlier email, we're super excited to share with you the newest COMET TV schedule and Giveaway as well as a new network, CHARGE!, an action network showing the most "kickin'" and "punchin'" films ever created.
This month COMET TV has the best of the worst marathon, with the best of the worst movies ever created. Over on CHARGE!, there's the Kickboxer marathon with all five Kickboxer films.
And TRR want to give you the opportunity LUCKY WINNER to have an awesome March of your own! The COMET TV and CHARGE! March Prize Pack is perfect for binging some classic films and TV Shows!