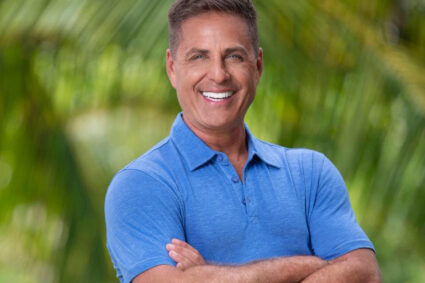 On this special edition of THE INTERVUE, for me, I'm a lover of game shows. If you know me, I have hosted game shows at sci-fi conventions. I have dressed up as a game show host when I was a little kid, and I am an alumni of two game shows, especially the one that's connected with our guest today. You may have known him for decades hosting. He was a longtime host of Antiques Roadshow on PBS. He's currently hosting "Temptation Island", and you may have seen him on numerous shows including "The Mansion", "House Rules", the CA Lottery program "Make Me a Millionaire". Finally, for those who are gameshow aficionados like me, you may have seen him host The Price is Right Live at the beginning of the century.
Now he's hosting another game show that's celebrating its fortieth anniversary in syndication. We are talking about Wheel of Fortune LIVE. He's going to be here for three nights in the DMV. Coming to the Capital One Hall in Tysons VA on Friday, September 23rd then moving north for two nights at The Hall at Live in Hanover MD – September 24 – 25th
Ladies and gentlemen, we have here Mark L. Walberg!
Arts & Entertainment
Family Events