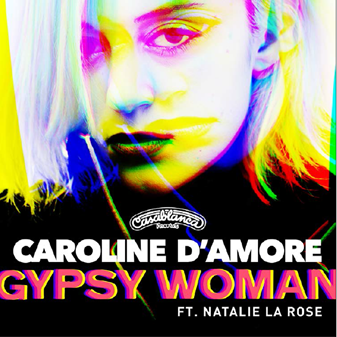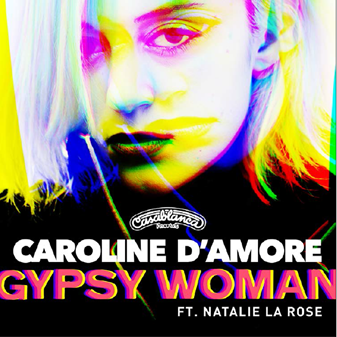 Remixes of classic hits can be fun to listen to, especially if the original recording was popular and well loved. DJ and songwriter Caroline D'Amore has recently recorded her remix of Crystal Waters' 1991 hit "Gypsy Woman (She's Homeless)" and it is absolutely breathtaking.
The California born D'Amore, who learned how to DJ by the late DJ A.M. and opened for Will.I.Am at the MTV Music Awards in Tokyo eight years ago, is also known for her roles in the films "Sorority Row", "Pizza With Bullets" and making appearances in the television programs "90210" and HBO'S "Entourage". Along with singer Natalie La Rose, D'Amore reintroduces her fans to the popular single and holds their attention as D'Amore and La Rose tell the story of the "Gypsy Woman".
Crystal Waters' pop/dance hit "Gypsy Woman" was released in 1991 on her "Surprise" album and reached immense popularity. Now in 2015, D'Amore has remixed "Gypsy Woman" into a hit made for the 21st century. This upbeat and fast paced remix is full of energy and leaves her fans wanting more. Not only is "Gypsy Woman" an exciting hit; it is an awesome song to dance to. This is a song you would likely hear at a house party or dance club and you would not be able to resist it.
D'Amore's "Gypsy Woman" grabs the attention of her fans and brings them to the dance floor. Everyone will call for an encore after hearing such an amazing song.  Often, a song could be so awesome that a fan would buy an album just for that one outstanding song that caught their ear. This, ladies and gentlemen, is that song. If one song can have such a strong impact on you, then the artist has done his or her job perfectly, and that is certainly true of D'Amore.
Crystal Waters' "Gypsy Woman" was a hit maker in 1991 and was popular in dance clubs all over and has remained a fan favorite ever since. The futuristic sounds and beats make D'Amore's "Gypsy Woman" enjoyable and exciting and will appeal to all of her listeners. If you want to have the time of your life, I suggest listening to "Gypsy Woman".
Final Grade: A+