It's hard to wrap my mind around the fact that "Star Wars: Return of the Jedi" is about to turn forty next year. It's even harder to think that franchise itself will be fifty in 2027 and the Force is stronger than ever with the amount of TV shows, movies and merchandising that is readily available. I remember seeing "Return of the Jedi" on the big screen in 1983 and thinking that this was it as far as "Star Wars" was concerned. Then the Special Editions came along in 1997 and outside of the new offerings, I haven't seen any of the original movies on the big screen since. Going into seeing this movie with a full orchestral accompaniment, I was unsure of what to expect.
I came away from this experience at The Music Center at Strathmore very impressed. From the moment that the 20th Century Fox Fanfare played until the last notes of the end credits, I felt that this was a different experience that I have not had with any Star Wars movie.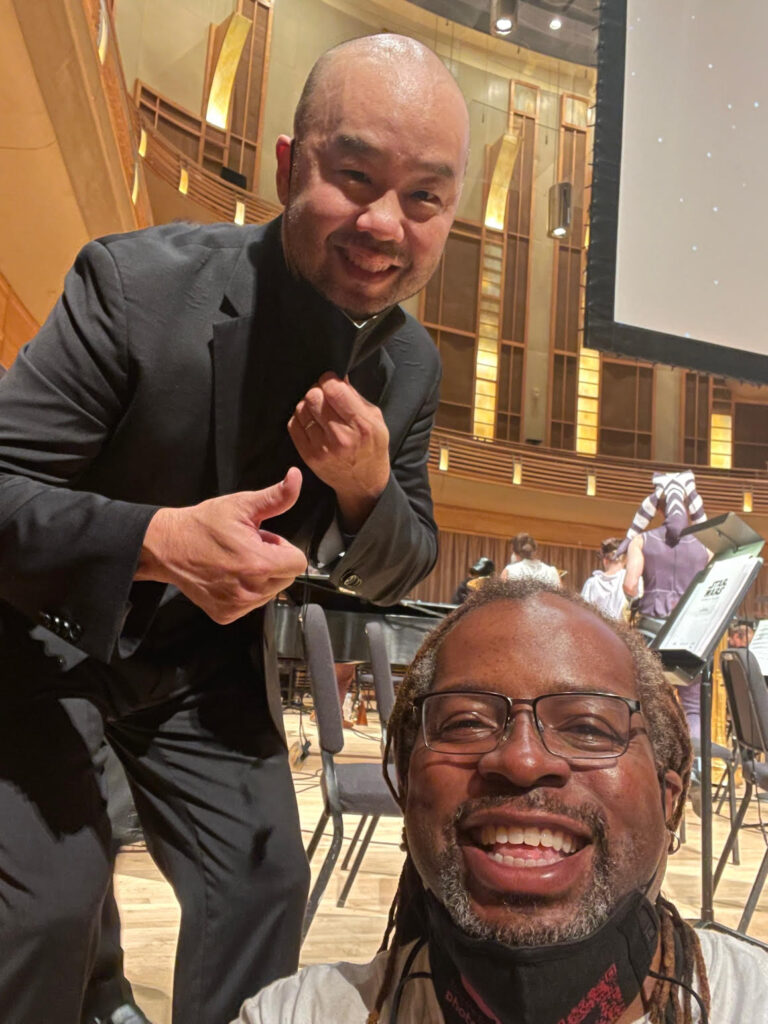 For any of us that are original soundtrack nerds, we know that once others start fiddling with our favorite franchise music, we are essentially getting a remix of what we originally heard on screen. I was nervous with what Lawrence Loh and his army of Baltimore Symphony Orchestra musicians would do with the music. This music, as well as the sound of all the OSTs, has been with me from the beginning and I have heard how other artists have butchered it over the years.
Needless to say, we were in good hands. Once everything settled in, it was kind of hard to remember that there was a group of accomplished artists below the screen playing the music, live, and in front of me. Music that I have had in every format from 8 track, album, and so on and now in digital format. But this was LIVE and even though conductor Loh added small touches to the music throughout (and extra set of drums here, some horns there) he remained on course throughout the entire experience.
I was a bit surprised that there was a brief intermission. But considering that this was a live orchestra playing a two-hour movie live is totally different than taking a recording and eventually mixing it into the movie. Considering the first half was a jog, the moments after the Rebels come out of hyperspace to attack the Death Star, musically, it's a sprint to the finish and the BSO was more than up to it.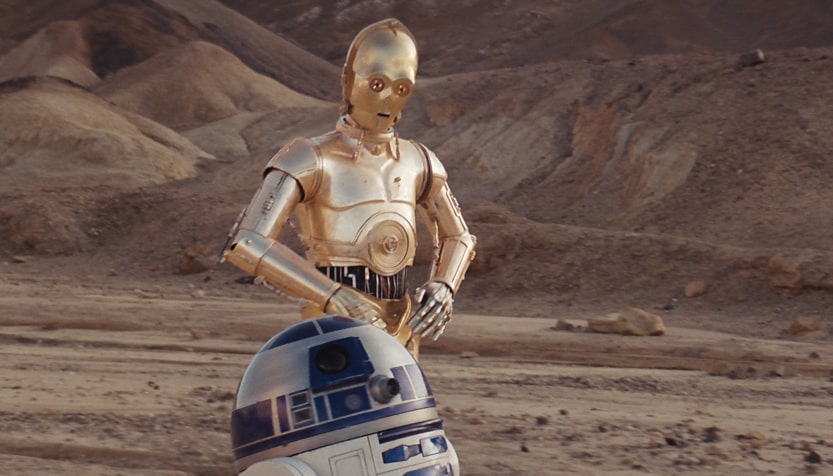 As one of the others in the crowd had stated, it's like watching this movie in super surround sound. It was something that brought out pure joy in the teenager in me that had that first experience many, many years ago with what I thought would be the last chapter in this saga. This was a totally immersive musical experience and entertainment. Lawrence Loh and the Baltimore Symphony Orchestra earned their standing ovation and yes, bonus points for the musicians that included a little bit of cosplay in their performance. If you are a Star Wars fan, you must make it a point to experience this.
FINAL GRADE: A