The BSO, Gabriela Montero and Tchaikovsky's First
3 min read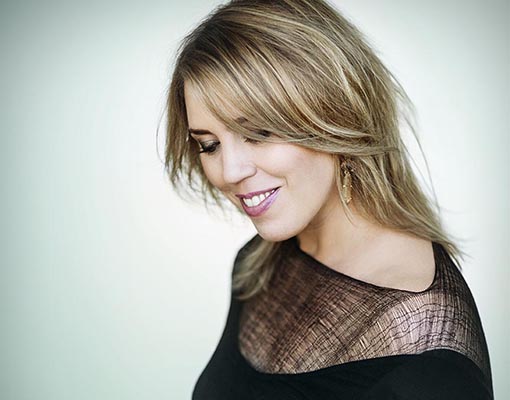 The BSO welcomed revered pianist Gabriela Montero for a Saturday night showcase of Tchaikovsky's Piano Concerto No. 1 at The Music Center at Strathmore. The concert also featured a pair of Béla Bartók arrangements; Rumanian Folk Dances, and Concerto for Orchestra. They were conducted by Marin Alsop.
The concert was titled Tchaikovsky's Piano Concerto No. 1 but was not to be overlooked was a pair of Béla Bartók arrangements to open the program. The performance of Rumanian Folk Dances for string orchestra was mystifying! It's a collection of seven brief traditional Romanian folk dances that Bartók preserved by transcribing them into piano and string orchestra. Concertmaster Johnathan Carney on the violin was exquisite! The third movement, the Pê-loc or On the Spot Dance Andante gave me chills and moved my soul! It was as if at that moment Johnathan Carney was the only person in the room and the bittersweet melody was like a ghostly hand reaching out and gently guiding me into a world of haunted wonderment. It was beautifully scary and immensely entertaining! It was a work of art.
The Concerto for Orchestra is Bartók's most popular work. This piece is interesting in that it doesn't show off the abilities of a soloist but rather displays the virtuosity of the whole orchestra. The dynamics were astounding! It was like having a virtuosic melody played at high volume by the entire orchestra. It was very tantalizing! The BSO played it magnificently! During the vigorous finale presto, the violin bows raced in unison like a fast-paced dance. Marin's conducting was pinpoint and fluid.
Post intermission brought Gabriela Montero to the stage. She has played with some of the worlds most respected orchestras; one of my favorite being Academy of St. Martin in the Fields. Tonight she played Tchaikovsky's First. I thought this was a wonderful piece to hear Gabriela play based on her playing style. She brings a fresh approach to playing classical piano that's less rigid, and wildly expressive. She brings a subtle power that extrudes from every note. The Allergo non troppo e molto maestoso opening movement draws you in with distinct familiarity and whisps you away with glee. The Romantic melody captures your imagination. The combination of grand piano and orchestra is so fulfilling! Every note that rung out in the Music Center brought you closer to the orchestra. Gabriela was magnificent during the Allegro con fuoco! The virtuoso piano passages were astonishing! Double hand techniques rolled up and down the keyboard cascading magnificent sound.
Enough cannot be said about her piano playing particularly her impromptu approach when composing. For an encore she had audience members select a tune. They selected Leonard Bernstein's "America" from West Side Story. She took that melody and transformed it live in real time into something you would never expect. It was a classical rendition of the melody and not a Broadway musical. It sounded fantastic but nothing at all like the initial melody. I was completely amazed! She then proceeded to transform it into a vaudeville-style show tune. It felt like we were in a bar in the old west. It definitely got a reaction from the audience. Everybody loved it!
This was a fantastic performance all around. I wouldn't change a thing. It was clever of Marin to pair Bartók arrangements with Tchaikovsky and a pianist like Gabriela Montero. It just fit hands down. This was fantastic fun on a Saturday night!