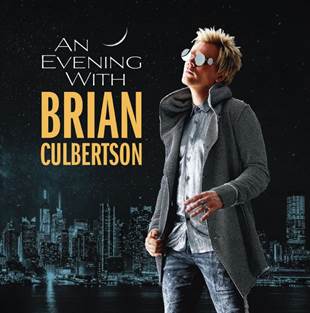 Award-winning instrumentalist, songwriter and producer Brian Culbertson brings his distinct brand of genre-crossing contemporary jazz, R&B and funk to the Weinberg Center for the Arts in Frederick Maryland on April 6, 2022 at 7:30 PM. An Evening with Brian Culbertson is presented by Upfront Inc.
Tickets start at $35 and go on sale to Weinberg Center members Friday, October 8 at 10:00 AM and to the public at 10:00 AM on Friday, October 15. Tickets may be purchased online at WeinbergCenter.org, by calling the box office at 301-600-2828, or in person at 20 West Patrick Street.
Over the course of crafting a 20-album catalogue and architecting more than 30 Billboard No. 1 singles as a multi-instrumentalist, songwriter and producer, Brian Culbertson has charted his own unique course in music. Culbertson burst onto the scene in 1994 with a chart-topping album that he recorded in his college apartment featuring keyboard-led contemporary jazz tracks. "Long Night Out" landed him a lengthy record deal and signaled that a star was born. Flash forward to present day, his aptly titled "XX" album – those X's are Roman numerals – finds Culbertson making a record unlike any of his previous releases because of its diversity. "It's a mix of things that I've done throughout my twenty records. There's a lot of funky instrumentals, some pop-sounding tracks, a couple slow jams, straight-ahead jazz, gospel, some vocals, lots of horns and some straight-up FUNK!" said the Chicago-based Culbertson. "The album is very much a mixture of some modern sounding programming along with live instruments, too. Real drums on almost everything mixed with programming. Definitely a cool sound."
For your convenience below are links to photos and video of the artists.
https://www.brianculbertson.com/photos
https://www.brianculbertson.com/videos
A complete listing of artists and performers scheduled for the 2021-2022 season can be found at WeinbergCenter.org.