The Branford Marsalis Quartet celebrates the second anniversary of Bethesda Blues & Jazz Supper Club, March 1st
3 min read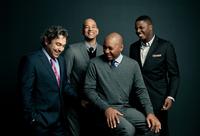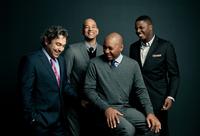 A chance to experience an evening of legendary jazz
In celebration of its second anniversary, Bethesda Blues & Jazz Supper Club (Bethesda Blues & Jazz) welcomes back The Branford Marsalis Quartet for two shows on March 1, 2015 at 3:00 pm and 7:30p.m.
NEA Jazz Master, renowned Grammy Award® winning saxophonist and Tony Award® nominee Branford Marsalis is one of the most revered instrumentalists of his time. Leader of one of the finest jazz quartets today, and a frequent soloist with classical ensembles, Marsalis' most current recording with his quartet is Four MFs Playin' Tunes.  Charles Gans from the Associated Press exclaims, "Saxophonist Marsalis leads one of the most cohesive, intense small jazz ensembles on the scene today…. This album shows that Marsalis' quartet hasn't skipped a beat with the change in the drummer's chair, effortlessly playing often complex original tunes that are thoroughly modern while referencing past jazz masters." The Branford Marsalis Quartet is one of the most innovative and forward thinking jazz ensembles around today.
"We're thrilled to welcome back The Branford Marsalis Quartet to the venue," said Rick Brown, Bethesda Blues & Jazz Owner.  "We're looking forward to celebrating our second anniversary with a true musical legend."
Ticket prices are $60-$90 and can be ordered online or purchased at the door.  To order, please visit the Bethesda Blues & Jazz website.  A Senior discount of 20% (62 yrs+),  and Student discount 50%, with valid I.D. are available ONLY for the 3 pmperformance.  Patrons must call or visit the box office for discounts to apply.