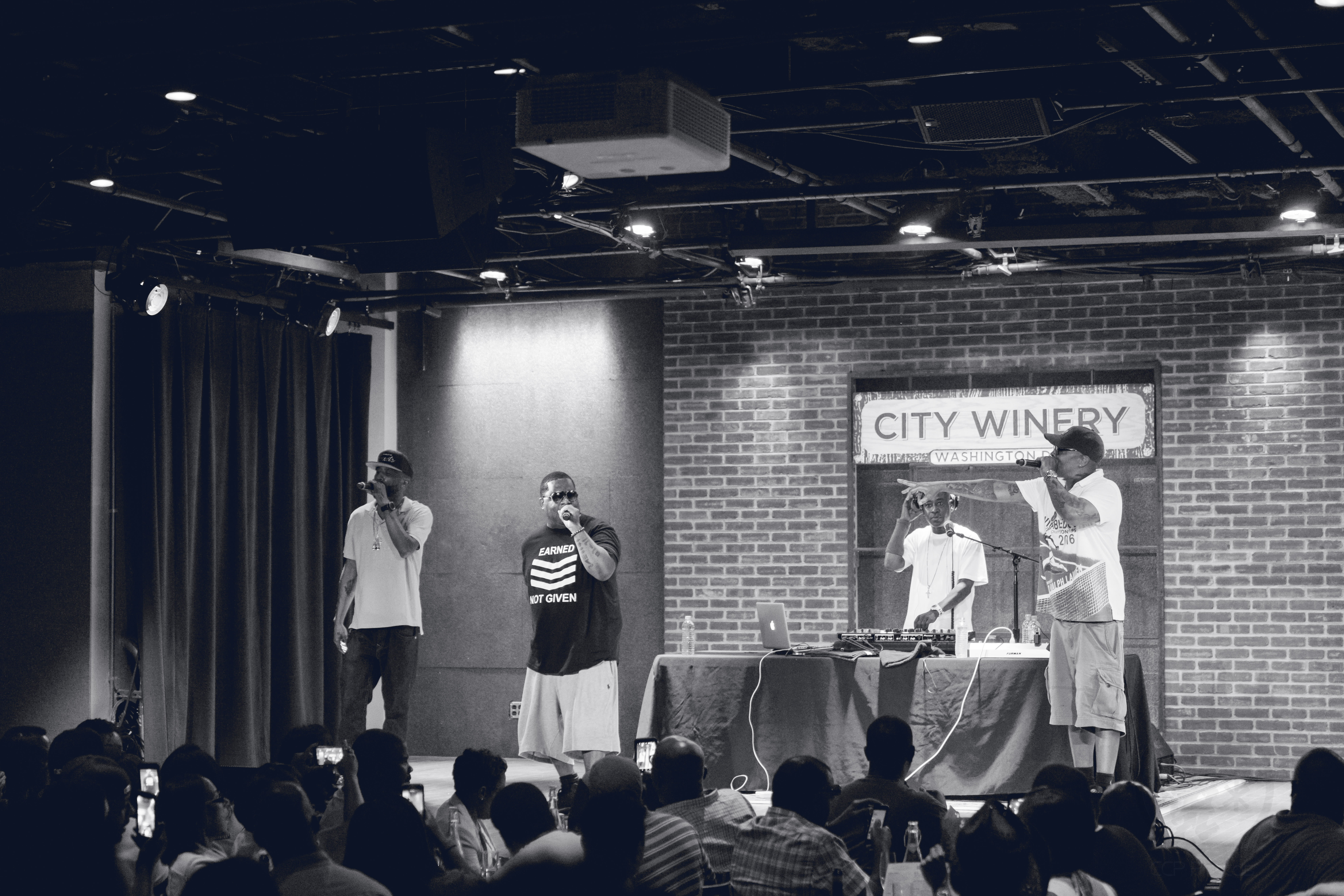 Photos by CCP Photos
This Thursday July 26th, Hip Hop O.G. group Brand Nubian fell through D.C. to spread love the NYC way. Hitting the City Winery stage at 8:00 p.m., they led off with the classic "Don't Let It Go To Your Head". I appreciated them just going in instead of trying to hype up the crowd like some acts. Never being a group to rely on gimmicks, they had a simple set up. The 3 veteran MCs and a DJ. As a group from the early foundation of Hip Hop, the've always put rhyme skills and content over jumping around on stage.
While the last of the crowd finished pouring in, the group went into "All for One" from their 1990 album of the same name. The performance at this point was basic as the group moved through their list of hits pretty fast. This all changed when the beat dropped for "Whats the 411?", the Mary J. Blige track featuring Grand Puba. For many non-Hip Hop heads, this was their introduction to Grand Puba back in the early 90s. This hit especially true for the ladies as I'm sure every woman in attendance over the age of 30 has that first Mary J Blige album.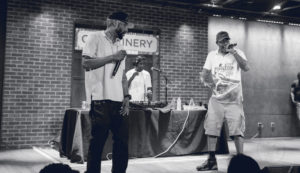 The lights raised slightly on the dimly lit City Winery as Lord Jamar and Sadat X went in with "Punks Jump Up to Get Beat Down". This was the first hit for the group after Grand Puba left to pursue a solo project. One of their more popular songs to date, I finally started to see people get out of their seats and sing along.
Although I liked the lighting in the City Winery, the seats were not set up for a Hip Hop show. They were arranged for a more relaxed jazz type show instead of having room in front of the stage for people to move. The crowd was forced to sit way too close to each other and the stage. This didn't stop a few people from moving chairs and tables a little but it definitely took away from how good the show could have been. Being a DJ myself, I understand the importance of having the right seating/dance floor arrangement to get that back and forth energy between the crowd and performer.
They ended the night almost as quickly as they started with Grand Puba performing his most popular solo hit "What Goes Around".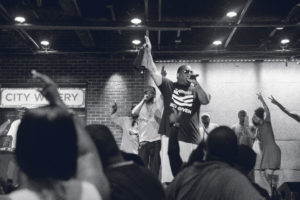 The show lasted almost an hour, which seemed a little too fast for most as I could hear some in the crowd asking; "Was that the end?". After Puba finished up, a DJ came onstage and started running through some classic hip hop from the 90s era. Although it seemed a bit rushed, I enjoyed seeing a group I grew up listening to perform their hits. Outside of the seating set up, it was a pretty good show.
FINAL GRADE:  A-