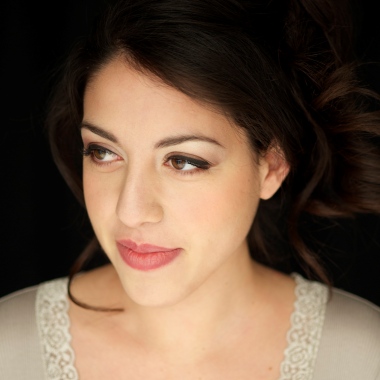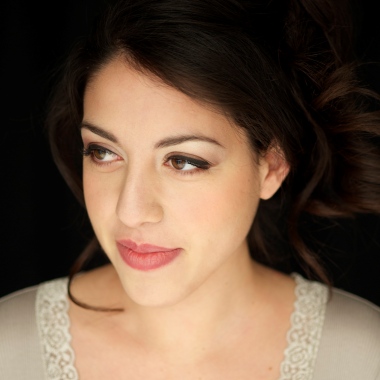 Saturday, November 8th, 2 p.m. – Today's performance was Beatrice Rana's Washington Performing Arts debut and a part of their 2014/15 Hayes Piano Series. It was her first performance at The Kennedy Center's Terrace Theater. The Haynes Piano Series honors Washington Performing Arts founder Patrick Hayes and his wife, teacher Evelyn Swarthout Haynes.
The Terrace Theater was added to The Kennedy Center in the late seventies as a Bicentennial gift from Japan. It's an intimate 513-seat theater made for chamber music, ballet, contemporary dance, theater and family performances. The theater is adjacent an enormous balcony overlooking Georgetown. It's a nice setting for an afternoon piano recital.
Italian pianist Beatrice Rana gained considerable notoriety after winning second prize at the 2013 Cliburn Competition. Her interpretations have become known for having emotion depth, intellect and sophistication. She wowed local audiences at her Washington D.C. – area debut performance at The Barns at Wolf Trap last November.
Today's program featured Bach, Partita No. 1, Chopin, Piano Sonata No. 2 "funeral march," Scriabin, Piano Sonata No. 2 "Sonata-Fantasy," and Prokofiev Piano Sonata No. 6; it was a program compromised of sonatas.
The first Sonata, Bach, Partita No.1, fit well with the tradition of the theater. Bach is considered one of the greatest chamber music composers of all time. His baroque textures evoke grandeur. Beatrice masterfully delivered this Sonata. My favorite movement was the Courante in triple time. The movement has such an elaborate structure and the quick pace requires immense precision. Beatrice had to execute cross hand techniques in triplet configuration, it was amazing; well executed to say the least! You could hear every detail of this complex form. She was sensational!
Beatrice is phenomenal at interpreting expressions without over exaggerating. She doesn't rely on influencing the audience with dramatic poses. It's appropriate considering the somber tone from Chopin's "funeral march." The Marcia funèbre:  Lento is a tone as associated with death as ever been composed. It's the death march. The waltz-like trio tends to lead musicians into dramatic physical expressions. With Beatrice Rana, that wasn't the case. She provided the sound for the audience to interpret however personally it makes them feel, but not put on a show. If you were performing this Sonata at an actual funeral, that's the way it would be performed. Even during the Presto finale, which is incredibly lively; Rana held her poise and performed remarkably.
Scriabin Piano Sonata No. 2 was a nice piece to perform post intermission. It was quick and nice way to reintroduce us to the recital. I believe the nickname of this piece "Sonata-Fantasy," although the true meaning is unclear, glorifies the sonata form. It expresses the forms imaginative range and variety. The sonata form continues to this day to remain the backbone of all music structure.
I was in high anticipation of Prokofiev, Sonata No. 6, the dissonant asymmetric theme and cleaver keyboard keeps you intrigued. The first movement palpitated an intense emotional sentiment, yet Beatrice Rana held her poise. The final movement, Vivace, was superb! Fiery tones drive to a dynamic close.  The way Beatrice performed was brilliance on a piano! This was a showpiece presentation! It's great because Beatrice doesn't put on a show, she provides an interpretation of the sound and it couldn't of sounded any better.
This was a great recital! It left you with a favorable impression. The experience although subtle at first grabbed your attention and was a gratifying sound. Beatrice's reputation on piano should only increase after such an amazing performance.