Be Cool, Scooby-Doo! Season 1 Part 1 – In Two Weeks!
1 min read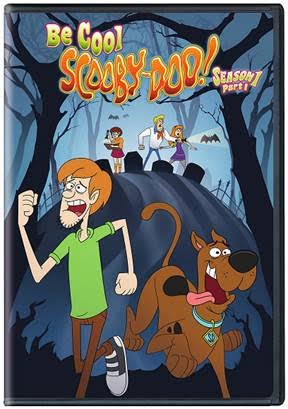 Be Cool, Scooby-Doo!, the newest adaptation of the classic, animated mystery series will be released on DVD for the first time by Warner Bros. Home Entertainment (WBHE) February 23, 2016. Get those Scooby snacks ready! That lovable Great Dane is back to entertain viewers with new mysteries, more cool adventures and non-stop fun in this updated version of the legendary cartoon. It's a new look and feel for the Scooby-Doo! gang as they hit the road in a state-of-the-art Mystery Machine and get wrapped up in a set of intriguing new mysteries. Titled Be Cool, Scooby-Doo! Season 1 Part 1, this release will retail for $19.97 SRP.
In Be Cool, Scooby-Doo! Season 1 Part 1, high school is over and Shaggy, Velma, Daphne, and Fred have just completed their senior year. What better way to celebrate summer break than by going on a road trip? This could be the gang's last summer together, so the teens decide to live it up by hitting the road in the Mystery Machine in search of fun, laughs and great adventures. Along the way, the teen sleuths encounter some of the most mind-blowing mysteries yet. Will Scooby-Doo and the gang complete their trip or will ghosts and monsters throw them off course? Viewers will want to come along for the ride in this freshly redesigned, smart, funny adaptation of the legendary cartoon classic!