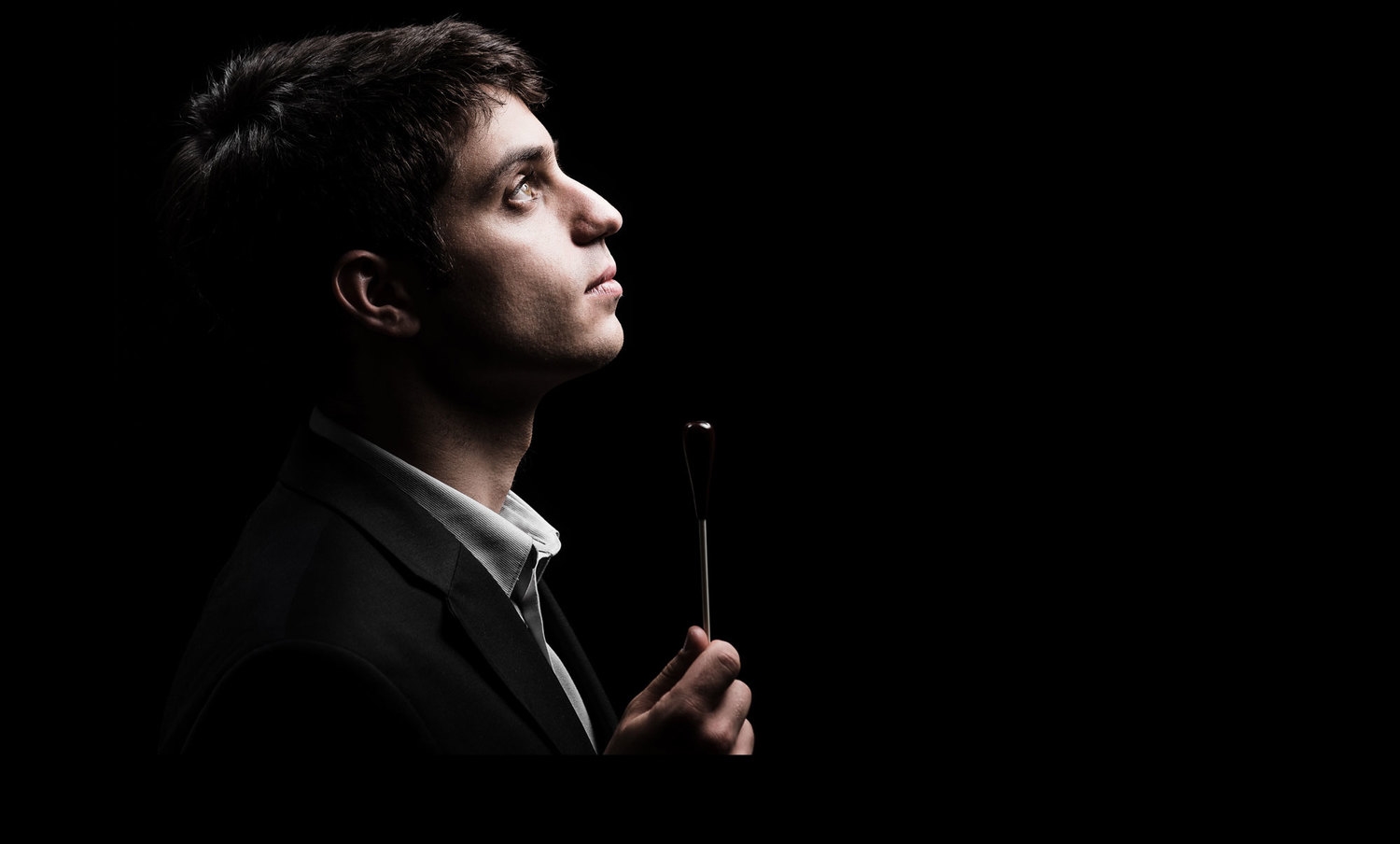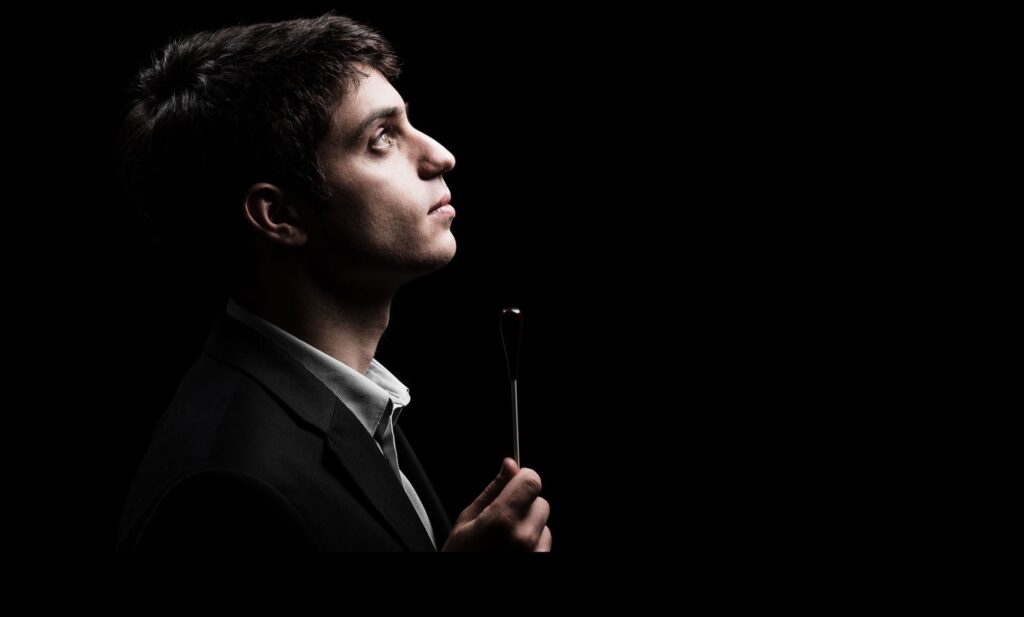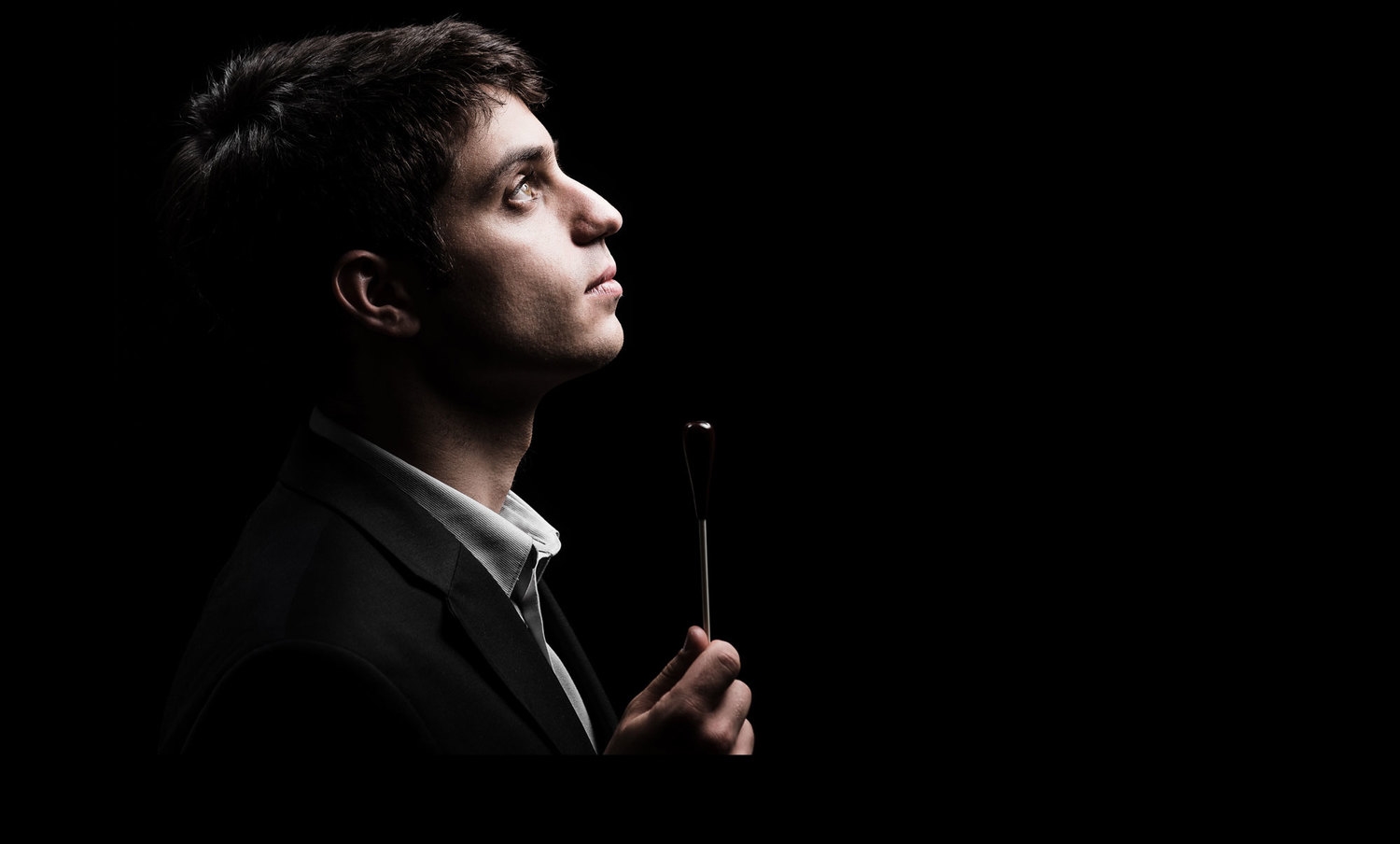 Saturday, February 28 8p.m. – The young Nicholas Hersh took to the podium tonight at The Music Center at Strathmore to conduct the BSO in what was the making of a fantastic presentation. The program in addition to Stravinsky's Firebird Suite featured Berlioz's Le Corsaire Overture "The Pirate," Ravel's Trio for Piano, Violin and Cello and Mozart's Piano Concerto No. 23, performed by pianist Louis Lortie. Nicholas Hersh was conducting in place of Maestro Yan Pascal Tortelier who was unable to conduct due to illness.
Yan Pascal Tortelier is as distinguished a guest conductor as you can have so I was disappointed when I heard the news but at the same time was intrigued by this new conductor, Hersh. I felt as long as The Firebird Suite was still performed well, that was enough to really look forward to the performance. So on short notice Nicholas Hersh had to fill in for both this weekends performances. What an opportunity this must have been! To step in and conduct the BSO for such a magnificent program! The Firebird Suite is about as outstanding a score as you can conduct. It has always been very highly acclaimed. In addition also hearing an orchestral version of Maurice Ravel's Trio in A minor was intriguing as well. I applaud Nicholas Hersh for stepping in and making this performance possible. He handled himself well.
Conductor Hersh appeared poised and focused. His conducting is very precise, it's almost like he's keeping rhythm like a percussionist. It's an interesting approach to conducting. When you conduct in this manner you have to be decisive with your gestures because there's a lot of motion involved. If you aren't decisive it can throw off the orchestras timing. Maestro Hersh was great at conducting in this manner, it's an expressive way to communicate and it's very effective. Nicholas is no stranger to the podium; his performance credits include opera, Broadway, ballet, film music and rock n roll. Given conductor Hersh's portfolio I can see why he conducts in the manner he does. A lot of his credits include contemporary methods of orchestra presentation, i.e. visual projections and observable performances. I feel his history of conducting for visual presentations has leaded him to develop an animated conducting style, like if there are key gestures that cue the sound.
The presentation of Ravel's Trio for Piano, Violin and Cello was astonishing! Originally written for just three instruments I had never heard an orchestrated version of this score. After hearing this concert I much prefer the orchestrated version. Having a full compliment of violins and cellos accentuates the serene melody and it compliments the piano so well. It sounded heavenly, it's almost indescribable how well this score sounds with a full orchestra. I credit Music Director, Marin Alsop for including such a colorful piece in a program that also includes The Firebird Suite, also another colorful score. Given the visual nature of the sound in the program I can see why they chose Nicholas Hersh to fill in given his experience.
Mozart's Piano Concerto No. 23 was enjoyable. Pianist Luis Lorte played pleasantly; it was a terrific display of classical piano. I feel his playing style matched the expression of the piece; pleasant. The sound was a bit of a contrast to The Firebird Suite that followed but was still a good addition. It added a nice dynamic having a sort of quiet classical piano piece that's followed by an exciting suite.
For the finale the BSO perform The Firebird Suite. This goes without saying the most anticipated score of the evening, for me at least. The BSO did not disappoint in any way. Although this was the shortened 20-minute version of the score as opposed to the 40-minute full ballet version, it was still magnificent. My favorite movements so to speak were the Dance of the Firebird and the Finale. They are such exciting examples of orchestral composition. The BSO performed really well especially given the fact they were lead by a different conductor than they were expecting. Although they did get in a performance with Hersh at the Meyerhoff Symphony Hall the night before. This sort of impromptu last minute arrangement was well executed be on the look out for conductor Hersh, he very well could be the future of conducting for the BSO. I expect to see more programs with him as a guest conductor still to come.