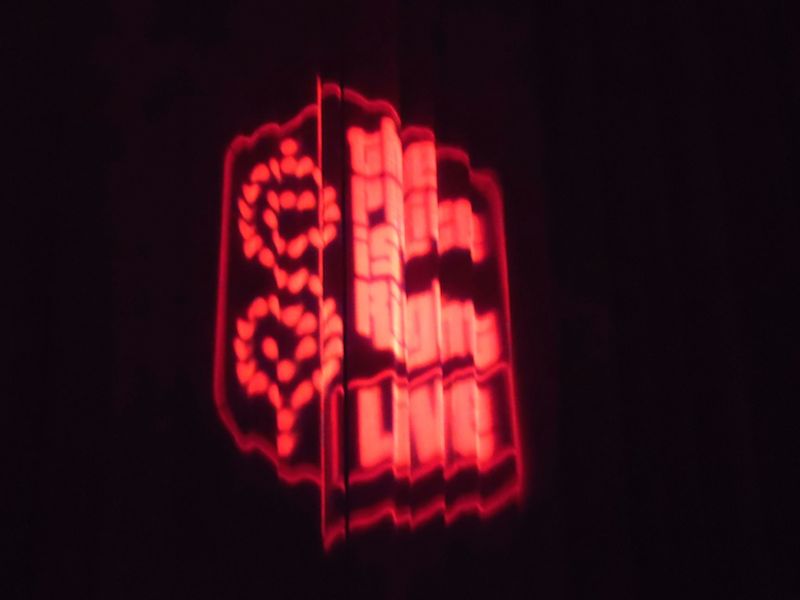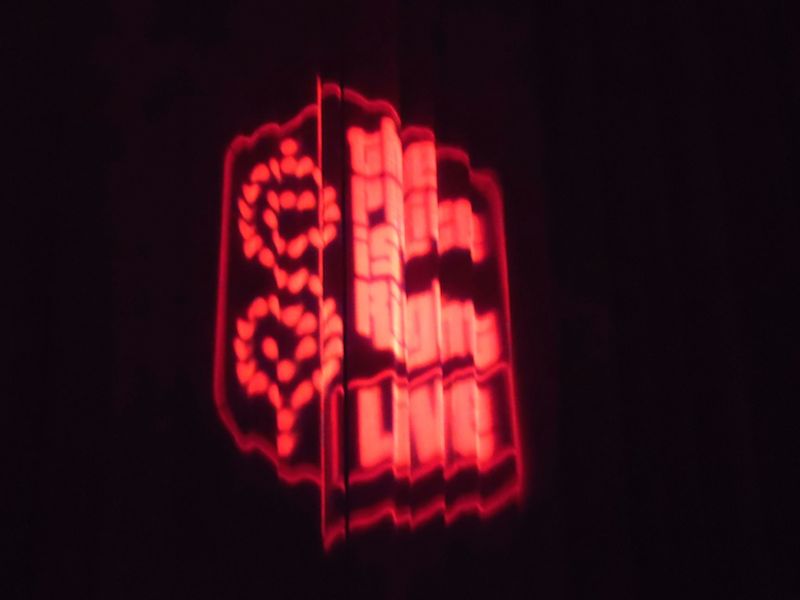 Have you ever wondered what it would feel like to win cash & prizes on a game show? Each day, people would watch their TV to see everyday people  like you and me appear on game shows to win prizes like trips, appliances or perhaps a BRAND NEW CAR or cold hard cash. Now imagine that feeling but the action happens closer to home. Tuesday night in Charm City, thousands of people lined the sidewalks at the Lyric Opera House as their beloved theatre gets transformed into a game show set as America's favorite game show of prices, prizes & surprises will ask some lucky people those three famous words "Come on Down, you're next contestant on the The Price is Right Live!
TPIR Live! brings some Hollywood magic to charm city to give the fans what they want – a chance to Come on Down and win prizes & cash. As a avid attendee of TPIR Live & fellow game show fan, I can assure you that the fans of Price will not be disappointed by authenticity of the sets, roar of the crowd and a chance to get your moment in the sun.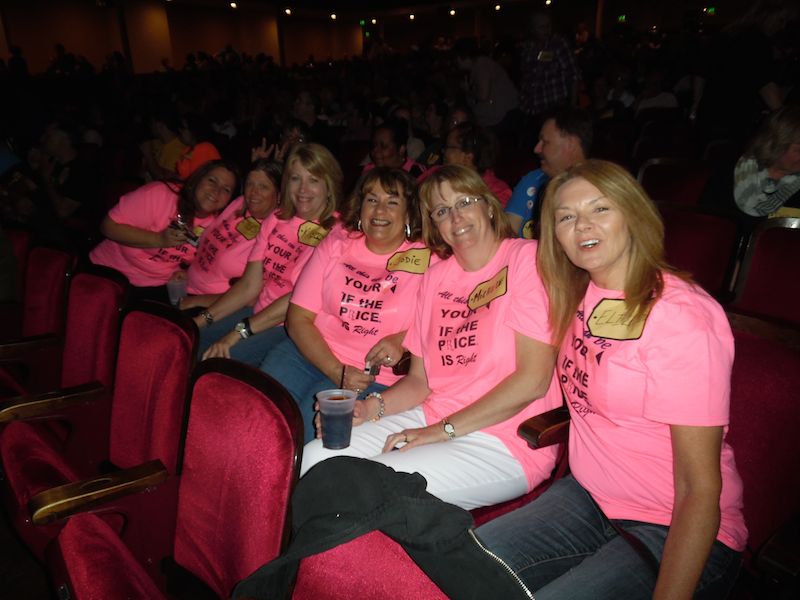 For those who are not familiar with TPIR Live, it's just like what you see on CBS with a few differences. Instead of waiting in line for hours outside CBS studios to impress the casting directors to be one of the lucky nine selected, the contestants here are chosen at random. It means that with every stage of game – the Item Up for Bids, the Showcase and the Big Wheel, you will see a brand new set of contestants make it to contestant's row.
This year's the IUFB have significantly improved in value since I last saw the live show in DC back in the fall of 2012. Contestants were bidding on prizes like electric guitars, designer handbags & kitchen appliances. The contestant who wins the bid comes up on stage to play a pricing game while "Contestants not appearing on stage" will receive a TPIR Live T-Shirt.
TPIR Live brought some of your favorite pricing games to life on stage including Hole-in-One, Cliff Hangers, Any Number and PLINKO! Highlights of some of the contestants include an Any Number player who created the most tense and saddest moment of the night. Genelle only had one number left that could win her a trip to Vegas, a Motor Scooter or the piggy bank. Despite Todd asking the house lights to be raised and all the audience members calling out the one number she needed, she gone against the audience and won the piggy bank. If this doesn't take you to the heartbreak hotel, I don't know what will.
Another unique moment was when the final two contestants were selected for the Showcase Showdown, contestant Sylvia was in a walker when she came on down. The host, Todd Newton, decided to let the two players play from the first row of the theatre instead of going on stage. Now, I seen grateful gestures from people over the years, but to see this happened in front of my eyes – you have to salute the cast & crew for their kindness and their respect. Bravo!
As Emmy-winning game host Todd Newton exited the famous TPIR doors, he thanks the fans of Baltimore for coming to the show. We were in for a special night as that evening marked the 12th Anniversary of the live show and Todd has been there from its inception. When it comes to the best game show hosts in America, Newton is one of the best personalities of our generation. He's quick with the quip. He lets the contestants be the stars and makes them feel warm and fuzzy. He can take an ordinary life story of a contestant and make it extraordinary.
For example, contestant Brenda stated that she was a Stay-at-mom to twins which we thought was very cute and then we found out they were twin young adults. The whole room could not believe their ears. Todd ran with the small anecdote & asked her if she performed the duties with the twins. He even created a hash tag for the moment to remember #Imstayathomemom.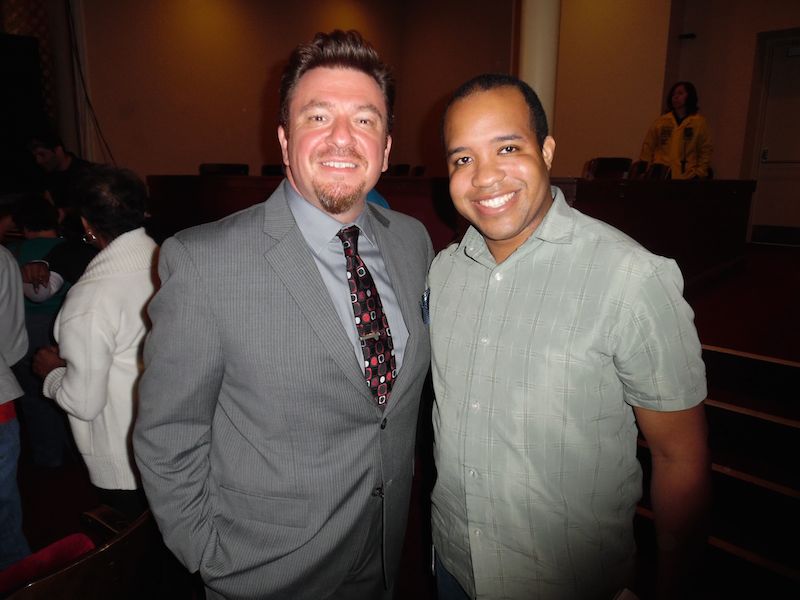 Announcing TPIR Live this time was Andy Martello who did a tremendous job giving each of the prizes the sweet song of promotion and delivering the best Come on Downs you ever heard. If you never heard of Andy before, you may have seen him eating fire on "Last Comic Standing" or being one of well-known "Mystery Diners". For his first year being an announcer of TPIR Live, Andy has the voice and made some contestants happy to hear their name called by him. Price has their beauties and Live is no different with the presence of Natalie Ariel who can model the prizes like Vanna on that other show. She's a natural.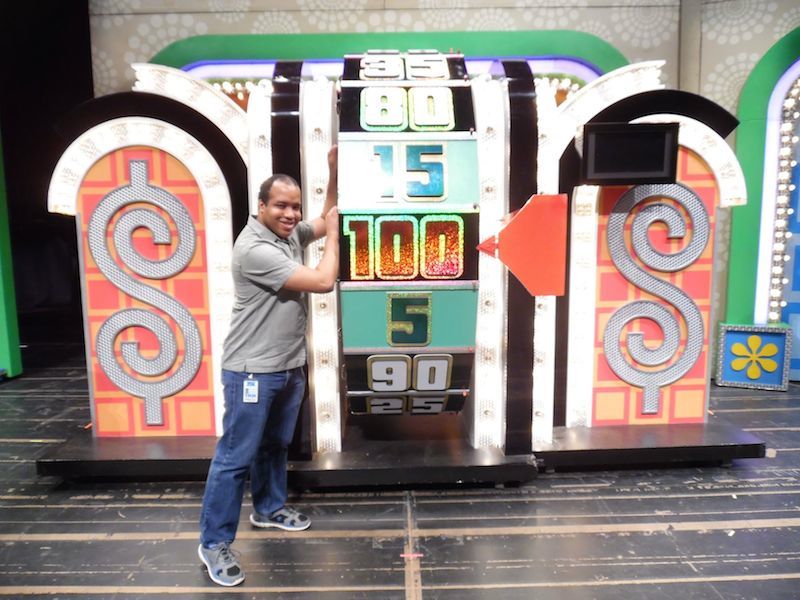 Something new was brought to TPIR Live this year. For a nominal fee, people can have the "Spin the Big Wheel" Experience where you get one spin of the Big Wheel itself. Now who doesn't want to have the experience in their life?
The Price is Right Live! brings a piece of Hollywood excitement closer to home. No matter if you bring your homemade Price T-shirt, yell out $1 for an IUFB or get a thrill when you hear "Come on Down", for the people in attendance, they had an experience they will never forget. There's only one way to close it out. In the words of Barker said by price fan Lisa Coakley "Help Control the Pet Population, have your pets spayed or neutered."
TPIR Live is closing out its season in Jacksonville & St. Petersburg, FL this week. For more information on The Price is Right Live! Or to see if TPIR Live is coming to a theatre near YOU – go to: http://priceisrightlive.com and visit Todd Newton's website at http://toddnewtononline.com & Andy Martello's website at http://www.andymartello.com