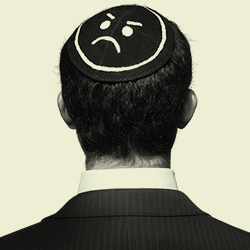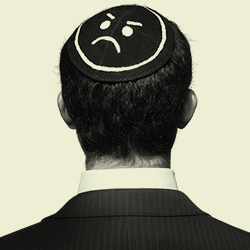 Bad Jews by Joshua Harmon  – directed by Serge Seiden begins November 5, 2014
Studio Theatre's 2014-2015 season continues with Bad Jews, Joshua Harmon's sensational comedy. "Bad Jews was a runaway hit Off Broadway, and for good reason: it's ferocious, daring, and extremely funny," says Artistic Director David Muse. "It's a great time in the theatre, but also gets to something real about these three twenty-something cousins, who range from observant to secular Jews, as they try to honor the memory of their Holocaust survivor grandfather."
ABOUT THE PLAY
The night after their grandfather's funeral, three cousins engage in a verbal battle royale over a family heirloom. In one corner is "Super Jew" Daphna: volatile, self-assured, and unbending. In the other, Liam: secular, entitled, and just as stubborn. And in the middle, Liam's brother Jonah tries to stay out of the fray and honor his grandfather's memory on his own. A savage comedy about family, faith, and legacy.
THE CAST
• Irene Sofia Lucio (Daphna) is making her Studio Theatre debut. She was recently seen in Pygmalion at California Shakespeare Theater. Her other regional theatre credits include Romeo and Julietand The Master Builder at Yale Repertory Theatre, and After the Revolution and Golden Gate at Williamstown Theatre Festival.
• Alex Mandell (Liam) is making his Studio Theatre debut. His DC-area work includes Fallujah at The Kennedy Center, Shakespeare's R&J at 1st Stage, and most recently Awake and Sing at Olney Theatre Center. Regionally, he has appeared at Powerhouse Theater and the Allentown Shakespeare Festival.
• Joe Paulik (Jonah) is making his Studio Theatre debut. His regional credits include The Power of Duff at Huntington Theatre Company, The Adventures of Tom Sawyer and Twelfth Night at Hartford Stage, Moonchildren at Berkshire Theatre Group, and Major Barbara at Guthrie Theater.
• Maggie Erwin (Melody) returns to Studio Theatre, having appeared in last season's Edgar & Annabel at Studio 2ndStage. Ms. Erwin was recently seen in She Kills Monsters at Rorschach Theatre. Her other DC credits include Abominable and Failure: A Love Story at The HUB Theatre, Sunny and Licorice at Arts on the Horizon, and Aquarium at Imagination Stage.
INFORMATION
Where: Studio Theatre's Mead Theatre, 1501 14th St NW, Washington, DC 20005
Dates: November 5 – December 21, 2014
Performances: Tuesday–Saturday, 8pm; Sunday, 7pm
Matinees: Saturday and Sunday, 2pm
Ticket Prices: $44-88
EVENTS
Post-Show Discussions with Actors: Sunday, November 16 and Saturday, November 29, after the 2pm performances
PostScript: December 14, after the 2pm performance
Sign-Interpreted Performance: Tuesday, December 9 at 8pm
Captioned Performance: Wednesday, December 10 at 8pm
Audio-Described Performance: Sunday, December 14 at 2pm
Contact Information:  Tickets:  202.332.3300      studiotheatre.org
E–mail: [email protected]