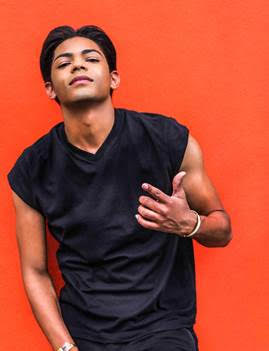 Howard's single Don't Say You Love Me has become a hit in such a short time and his music video for the single has become a favorite on YouTube. Now, B. Howard has teamed up with Chicago club music master Ralphi Rosario—who has recorded songs for Beyoncé, Jennifer Lopez and Justin Timberlake—to record three remixes of Don't Say You Love Me, and each one is awesome. The radio edit, club and dub mixes are unique in their delivery and the fans of the already released single will love these versions of the sensual hit.
Don't Say You Love Me (Ralphie Rosario Dub Mix) is ushered in with the claps and light percussion in the intro. B. Howard's sensual vocals repeating "Don't say you love me" and the echoes of his voice give the track its sex appeal. While the earlier part of the song consists of an instrumental introduction, the song itself is hot to the touch and will have us collectively dancing in time to the rhythm. For over 6 minutes, we are treated to a dance track that is unlike any other.
The radio edit remix of Don't Say You Love Me is very similar to the original single. It is twice as upbeat as the original single, but a little quicker in rhythm. Much like the dub mix, this version also contains echoes of B. Howard's voice and a sultry warning to B's lady not to tell him she loves him.
The club mix recording contains the same sensuality as the previous remixes but with a hyped up beat. While the club mix has a similar sound to the radio edit, the fans will all agree that this is the perfect song to dance to in a club setting.
The three remixes of B. Howard's Don't Say You Love Me are just as exciting and sexy as the original recording. The inclusion of the lyrics from Janet Jackson's Pleasure Principle was perfect for the song and uniquely expressed B's desire for his lady to not tell him she loves him. Each of the remixes has a sound that is sultry and smoking hot and the fans will love them.
Final Grade: A