On this edition of THE INTERVUE, families of the DMV will get to experience some Disney magic thanks to a brand new Disney on Ice show entitled Celebrate Memories. Your favorite Disney stories come to life at Disney On Ice presents Celebrate Memories! Sail along with Moana on her high-seas adventure and dance with Woody, Buzz and all the Toy Story friends. Feel inspired when love wins in Frozen and dreams come true for the Disney Princesses. Share the excitement and make new memories the whole family will treasure forever! Create memories with your family today. The show will run at the Capital One Arena from February 13 – 17th!
Ayano Rhoads , who plays Mulan in this amazing production, has recently talk to me about this wonderful experience!
For those who are attending this week's Disney on Ice: Celebrate Memories, what can our Washingtonians expect?
They can expect a great show, filled with adventure and excitement. The magic will come alive and they will have a memory that will last a lifetime.
How long have you been on tour with this program?
This is my fourth year touring with Disney on Ice and I have been on this show since it opened.
How does it feel to play Mulan in this show?
I feel so honored to portray one of my favorite Disney characters, Mulan. When I'm performing in character I feel really strong and I can feel the energy from the audience racing through my heart.
What are you most excited in regard to your performance?
Every time I see the audience smile it makes my day. I want to share the joy I get from being part of this show with the people who come to enjoy it.
What is one Disney role that you would love to play one day?
One day I would love to portray Jasmine. Since I was a child "A Whole New World" has been my favorite Disney song. I would love to portray Jasmine and skate to that song one day.
Do you have a favorite Disney movie, if so – which one?
My favorite Disney movie is Mulan. She is an inspiring and encouraging character. I like how she cares about her family and although she wasn't strong enough at the very beginning, she trained really hard and became a strong soldier on her own. The movie has taught me a lot of things about hard work and determination.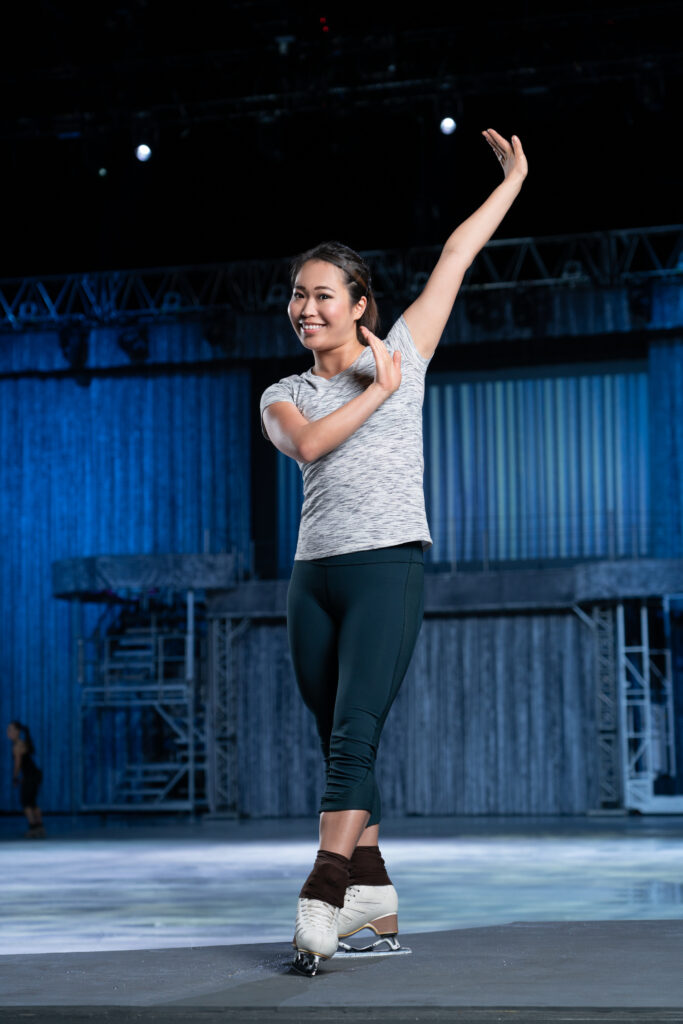 What is your favorite thing about bringing Disney magic to audiences across the country?
I love to see the smiles of the children in crowds all over the country and even all over the world. Seeing people from all different backgrounds and cultures come together and enjoy the Disney magic reminds me why I love my job.
You mentioned in your bio that you are a local coffee shop connoisseur, what has been your favorite local coffee shop on tour so far and have you scooped out the local java in Northern Virginia before the tour?
When I was touring in Australia last summer I fell in love with coffee. I absolutely intend to enjoy the coffee in Washington and look forward to it.
What advice would you give to anyone who wants to skate professionally?
Never give up and keep dreaming! Skating for Disney on Ice was my dream since I was a child. I kept dreaming for almost 15 years and my dream came true!
See Ayano in Disney On Ice presents Celebrate Memories, now performing at Capital One Arena until February 17th! 
Tickets on sale now & start at $15! Purchase tickets by phone: 202-661-5065, at the box office or go to TICKETMASTER