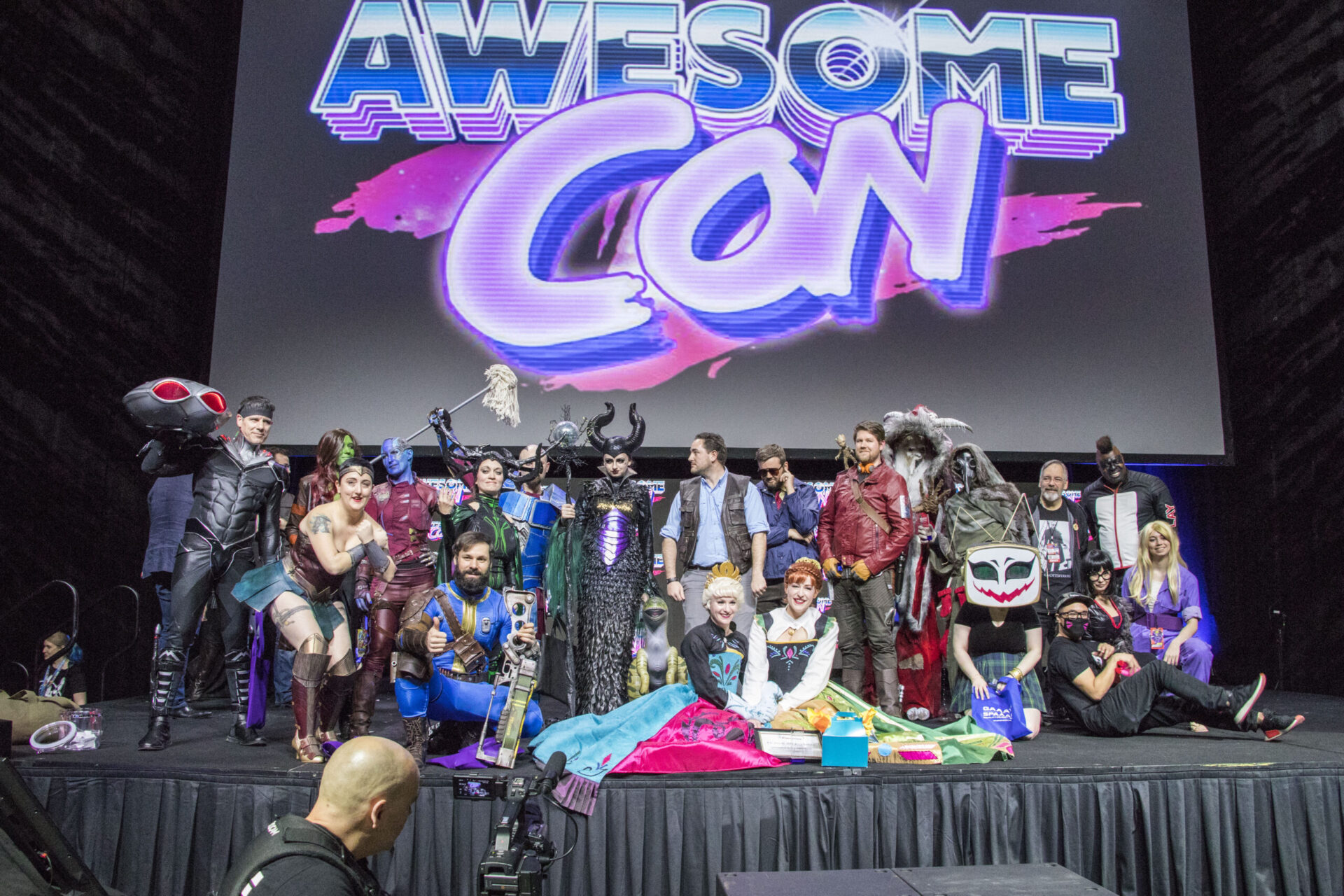 SHIELD fights Hydra, the Jedi fight the Sith, Starfleet fights the Borg, and The Doctor fights Daleks.
But the context within which these characters and actors exist is a universe filled with personal struggles, gender inequity, racial discrimination, to name a few. The shows, movies, comics we consume depict the challenges of our real society through the lens of a caricatured fantasy world. 
The organizers of AwesomeCon have made a deliberate effort in previous Cons of giving space to people and voices of different identities and experiences (see Pride Alley, panels hosted by LGBT HQ and Geeks Out), but this was the first year that I felt the conversation shift to prime time with programming on the Main Stage. 
In the way Agent (or multiverse Captain) Peggy Carter has become a role model for kick butt women, Hayley Atwell's (Captain America, Agent Carter) professional personality has evolved in sync with that of Agent Carter; she's grown to advocate for roles, salaries, contracts, that are fair and equitable to her in the male-driven Hollywood industry. A panel on technology in Black Panther similarly discussed how, like Agent Carter, young women were entering STEM fields after being inspired by the teenage genius, Shuri. And while it's great to bring more girls into STEM fields, there's still a lot to do to ensure that women stay in STEM fields. 
When Will Wheaton (Star Trek, Big Bang Theory) spoke at AwesomeCon 2019 he was the golden retriever puppy that held together the The Next Generation (TNG) panel, making connections across the Star Trek Universe and discussing the relevance of the show today. In contrast, Will Wheaton at AwesomeCon 2022 was much more serious, letting us see behind the curtain into his own challenging life story. Wheaton had a traumatic childhood filled with emotional abuse and being the son of a narcissist, which led to many self-sabotaging behaviors as an adult. He spoke frankly about the many years of therapy and personal work it took for him to find his own agency, healthy behaviors, and love for being a Geek.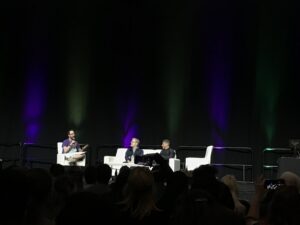 Star Trek Discovery has also placed a heavy emphasis on the role of therapy in recent seasons, a natural transition from the role of Counselor Troi in TNG. Geeks Out moderated the Main Stage panel with Wilson Cruz and Anthony Rapp, the actors who play the first openly gay couple in the Star Trek universe, in Discovery. Cruz discussed how the show's mental health storyline encouraged him to reconnect with a therapist as a form of self-care in this chaotic universe we live in. Cruz and Rapp also discussed the value of seeing not just gay couples like themselves on stage (both in the musical Rent and now in Discovery), but also the significance of finally having trans characters and nonbinary actors front and center in the show's storyline. 
And that's not to say that AwesomeCon wasn't full of moments of levity. I watched Anthony Daniels' (the actor and voice of C-3P0) express Threepio's glee at seeing Han Solo at the mercy of the ewoks and Aunts Hilda and Zelda (Beth Broderick and Caroline Rhea, Sabrina the Teenage Witch) tell stories about Salem the cat. I laughed my heart out with fellow Nerds and Geeks as we bonded over the shared experience of loving these movies and shows. 
But the true value of community we find in our fellow Geeks, Nerds, and Con goers is that we can bring our true selves – struggles, aspirations, and all. In AwesomeCon, we find a community to encourage us to be the stronger, better versions of ourselves, and a community who helps us fight against the evils in our own Universe. 
Final Grade: A
That's a wrap on AwesomeCon 2022, but mark your calendars for June 16-18, 2023 for AwesomeCon 2023. https://awesome-con.com/ Also check out my reviews from AwesomeCon 2019 and AwesomeCon 2021.