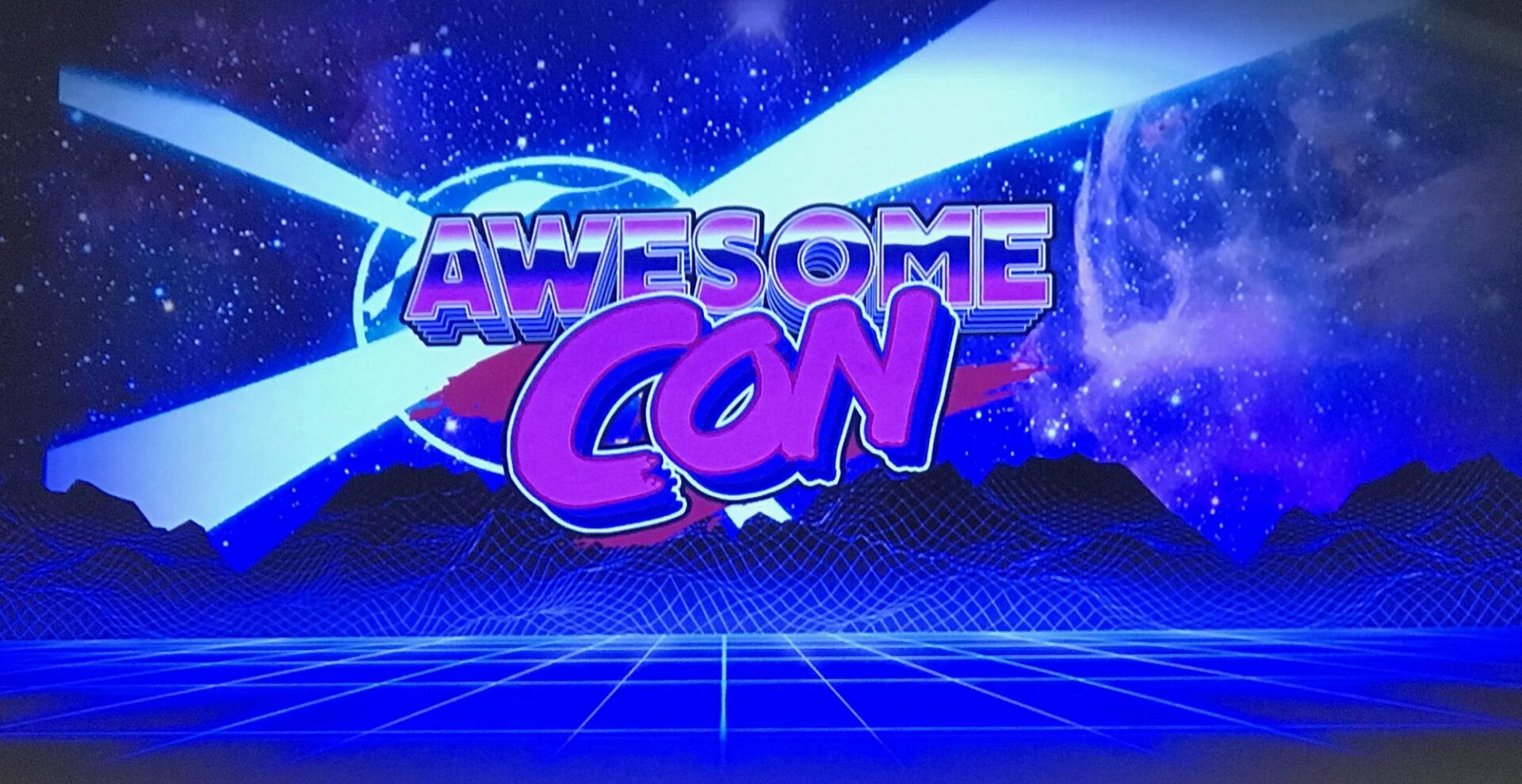 Awesome Con, Washington, D.C.'s Comic Con, announces three days of programming complete with panels, workshops, meetups and celebrity appearances from Friday, August 20 through Sunday, August 22. This year's Awesome Con programming will kick off at Walter E. Washington Convention Center with activations across a sprawling footprint that includes LGBTQ-focused Pride Alley, a Science Fair for all ages, Awesome Con Jr.'s beloved kid's programs, Cosplay, Gaming, and more. Attendees can start planning their Awesome Con experience and view the full schedule of programs online at www.awesome-con.com/programming.
Celebrity Guests
Headlining this year's Awesome Con are the stars of Back to the Future celebrating the legendary film's 35th anniversary. The dynamic Doc and Marty: Michael J. Fox and Christopher Lloyd will take on the Main Stage Q&A on Sunday to chat about the iconic American science fiction film. Throughout the three-day show, dedicated programming fills the show floor with exclusive Back to the Future cosplay meetups, a "What if Back to the Future IV? Happened" panel, and an in-person showcase of the DeLorean time machine.
Awesome Con is also excited to welcome William Shatner and George Takei of Star Trek. Lord of the Rings fans, get ready to head into the Shire with star hobbits Sean Astin and Billy Boyd. The full main stage lineup includes:
August 20
Adam Savage

The Mighty Morphin Power Rangers

Charles Martinet

William Shatner
August 21
Christina Ricci

George Takei

The Lord of the Rings

Awesome Con's Destination Cosplay Competition
August 22
Jonathan Heder

"Voiceapalooza" with Wes Johnson

Back to the Future (3PM – Separate ticket required – Available online)
Destination Cosplay, Awesome Con Jr. and Pride Alley
For the first-time ever, Awesome Con unveils its newest programming track, Destination Cosplay, a forum designed to unite the cosplayer fan community. Beyond the show floor, fans can find cosplay changing areas, register for the revamped Cosplay Competition hosted by fan-favorite Mikal Mosley, and join a variety of cosplay meetups from Pokémon to Power Rangers, Marvel to Harry Potter, and so much more. First-time nerds and con-goers can also visit The Lounge presented by Plus Ultra Entertainment, an inclusive meetup highlighting the BIPOC cosplayer experience.
The ever-popular, family-friendly pavilion Awesome Con Jr. returns with even more events planned to educate and entertain kids of all ages. Back this year is Pride Alley presented in partnership with Flame Con, Geeks OUT and Metro Weekly, shining a spotlight on LGBTQ creators and fans in an even more robust section of Artist Alley presenting special programs addressing diversity in pop culture. Pride Alley will unite all queer creators and fans with LGBTQ activities around Awesome Con through a dedicated section of Artist Alley and three days of panels and special events. Highlights from Awesome Con Jr. and Pride Alley include:
Dan Parent Talks Kevin Keller (Pride Alley – 11AM – August 21 – Room 102AB) Join Dan Parent, the creator of Kevin Keller, for a conversation with Randy Shulman, the editor of Metro Weekly, about how this character's impact has been felt far and wide within the LGBT+ community.

Queerly Femtastic: Celebrating Queer Female Representation in Comic (Pride Alley – 2:45PM – August 21 – Room 102AB) To explore influences, what draws us to strong female characters, and why intersectionality is paramount to the future of comics. Featured panelists include comic guests Sam Maggs, Amy Chu and Amy Reeder.

Kids Cosplay Parade (Awesome Con Jr. – 12PM – August 21 | 12PM – August 22 – Awesome Con Jr. Stage) Registration is limited to the first 30 kids (and their parents).

Comic Cover Contest (Awesome Con Jr. 2:45PM – August 22 – Awesome Con Jr. Workshops) Draw your own comic book illustration that shows an original or established character in a dynamic pose and interesting environment. Monetary prizes will be awarded to 1st, 2nd, and 3rd place winners.
Book Fair, Science Fair, and More
Powered by D.C.-based Solid State Books, the inaugural Book Fair will offer book signings, access to writers and publishers; see full programming online. The annual Awesome Con Short Film Festival also returns with a new award. The "Best One-Shot" will celebrate favorite cinematic devices, the "Long Take" or the "Oner" by presenting selections in a new festival category.
From science and tech geeks to bookworms, Awesome Con has a little bit of everything at the Science Fair filling a special area of the show floor with featured activations in collaboration with the National Aeronautics and Space Administration (NASA) and the National Science Foundation including:
Women at NASA (Science Fair – 12:45PM – August 21 – Room 144AB) Come meet just a few of the talented women who work at NASA. Hear about what led them to the space agency, the sometimes-crazy paths they took to get where they are today and the challenges they've faced.

Star Trek Tech (Science Fair – 2PM – August 20 – Room 144AB) Star Trek contains advances in technology and science that push the limits of the human imagination. The National Science Foundation brings together a panel of scientists to discuss the tech behind Star Trek.

Uncovering Mars Through New and Future Missions (Science Fair – 7PM – August 21 – Room 144AB) In this session, NASA scientists will discuss what we hope to learn from ExoMars, a joint program of the European Space Agency and the Russian Space Agency Roscosmos, will launch to the Red Planet in 2022.

The Art of NASA: Visualizing the Future of Space (10:30AM – August 22 – Room 144AB) Join professional artists, designers, and modelers from Goddard Space Flight Center for a moderated discussion of art careers at NASA, the impact of art on NASA's vision, and the role concept art plays in mission proposals.
Additional Programming Includes:
The Elder Scrolls: Skyrim!  (4:45 PM – August 21 – Room 146AB) Join voice actors Wes Johnson also the National Hockey League's Washington Capitals arena announcer, Craig Sechler and surprise SKYRIM related guests as they give out fun prizes and discuss the plans for Bethesda Game Studio's Big 10 Year SKYRIM Anniversary Celebration!

Geek Comedy Tour: Jedi, Elves, and Plumbers Oh My! (8:15PM – August 21 – Room 143AB) Appearing for the first time at AwesomeCon, the Geek Comedy Tour will be combining its lust for nerdy stand up with its outright obsessions with just about every form of pop culture under the sun and making fun of it (and themselves) for 90 minutes.

Unpopular Opinions & Unbelievable Facts: Live! (8:45PM – August 21 – Room 146AB) From astrophysics to Zork, comic book crossovers to commodification of 80s nostalgia…from Marvel movie memes to comment section culture…TV tropes and little-known-factoids—all of geekdom is fair game!

That Gundam Thing (1:45PM – August 22 – Room 150AB) Gundam has been around since 1979 and has spawned a vast number of series over the years. This primer brings you into the multiverse that is Gundam. Taking a look at numerous shows and timelines, we will find out what series is right for you!

Two Guys Into Fridays – Live Podcast Recording (5:45 PM – August 20 – Room 103) Join Travis and Stephen in a discussion of all of your favorite TGIF shows like Full House, Family Matters, Boy Meets World and Step By Step as they continue their journey of watching each week as it aired exactly 30 years later.
WEBSITE: www.awesomecon.com is updated regularly with new guests, exciting exhibitors, and special programming.
SOCIAL MEDIA: