David Cooks Acoustic tour revue!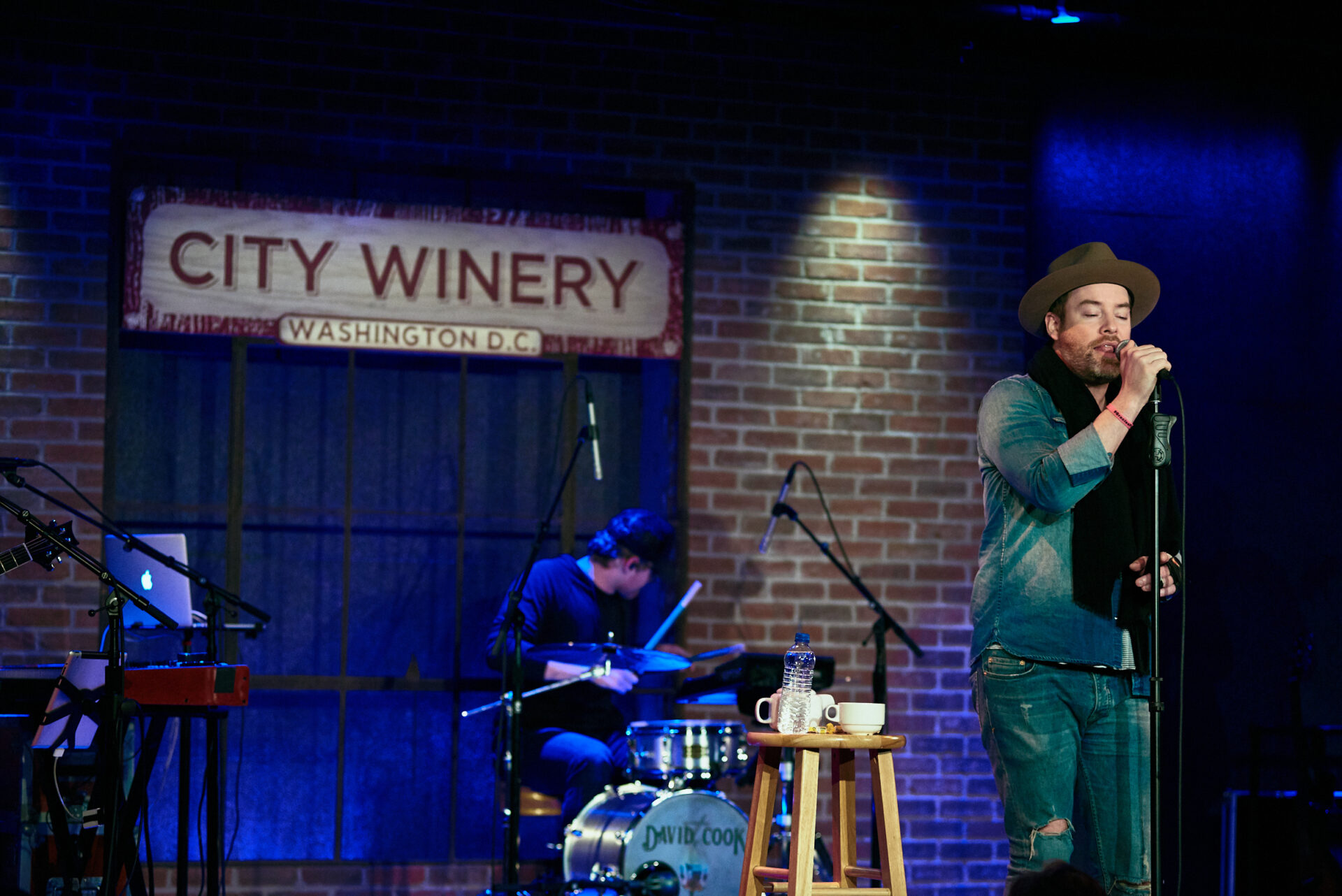 Season 7 winner of American Idol came back to Washington D.C. On Wednesday November 14th for his acoustic tour. I saw David Cook perform earlier this year and was looking forward to this show and he did not disappoint.
David Cook took the stage with his band at the City Winery D.C. This is David's first acoustic tour, he and his band spent time re-working songs to play acoustically which gave his songs an updated sound they were looking forward to playing.