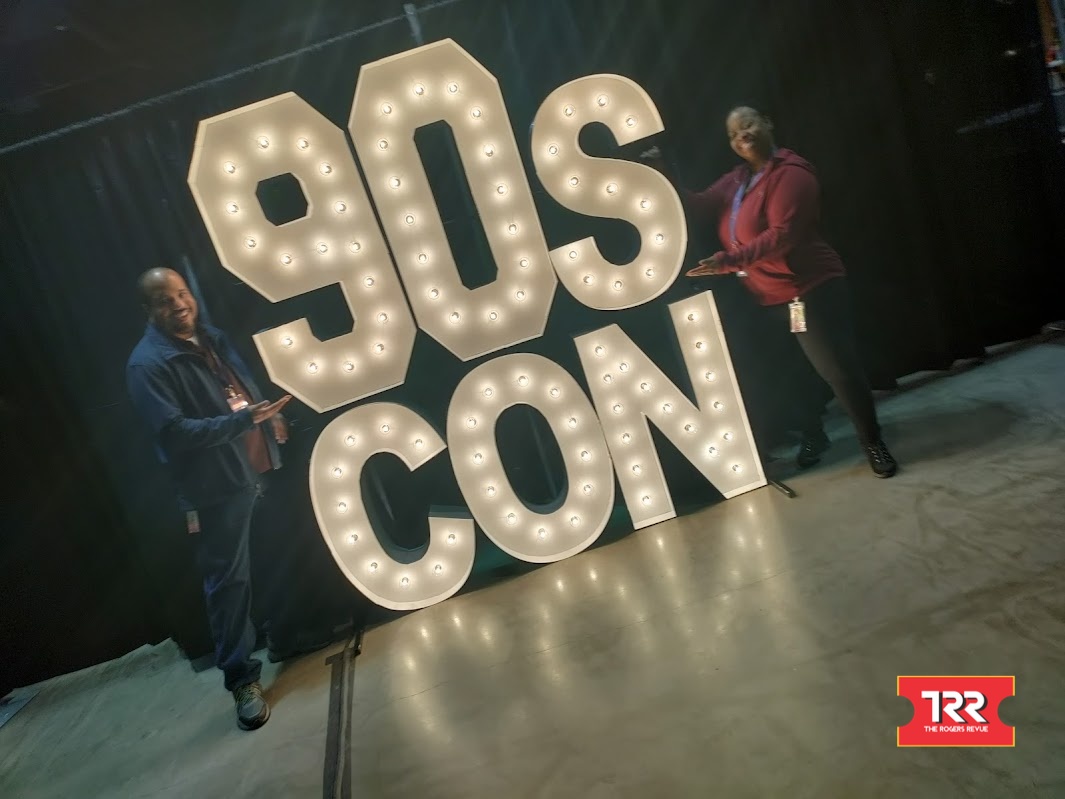 Imagine a convention that celebrates the decade where we found a whole new way to communicate… online. It was the decade where TV shows like Party of Five, Family Matters, Mickey Mouse Club and Charmed truly spoke to a generation of youth. It was the decade where boy bands like N'SYNC and the Backstreet Boys & girl groups like The Spice Girls and TLC ruled the charts! It was the time where we see three witches put a spell on us and a cray wild-eyed scientist and a California teen to us on a adventure through time in a move trilogy. Now can you imagine meeting those 90s stars in one place. On the 2nd weekend of March, the city of Hartford played host to the first 90s Con!
After weeks of radical hype, the first true 90s Con took place in Hartford, CT at the Connecticut Convention Center. Throughout the days, fans got to live out some of their 90s childhood memories including sitting in a DeLorean Time Machine from Back to the Future to seeing a variety of Spice Girls tour wardrobe in a special exhibit. Other fans, like me, enjoyed sitting on the big orange couch while reminiscing about Saturday Night Nickelodeon (SNICK) to playing some of their favorite classic video games like Duck Hunt, Sonic the Hedgehog, NBA Jam and Goldeneye to name a few.
For many people attending, coming to 90s Con was a trip back to simpler times – before internet and social media had taken over the landscape of our lives. When many people stepped in the main hall, the feel-good memories of the 90s was everywhere. Numerous banners hang from ceilings were geared towards incredible 90s references including Whoa! Way (Blossom) & As If Avenue (Clueless). Throughout the day, the fans really felt the wave of nostalgia as we got to hear enduring playlist of 90s music and TV Theme Songs – everything from "I'll Be There for You" from Friends to the theme to "The Fresh Prince of Bel-Air".
Arts & Entertainment
Convention Reviews