Antoinette Wills Takes on the Challenge of Worst Cooks in America
3 min read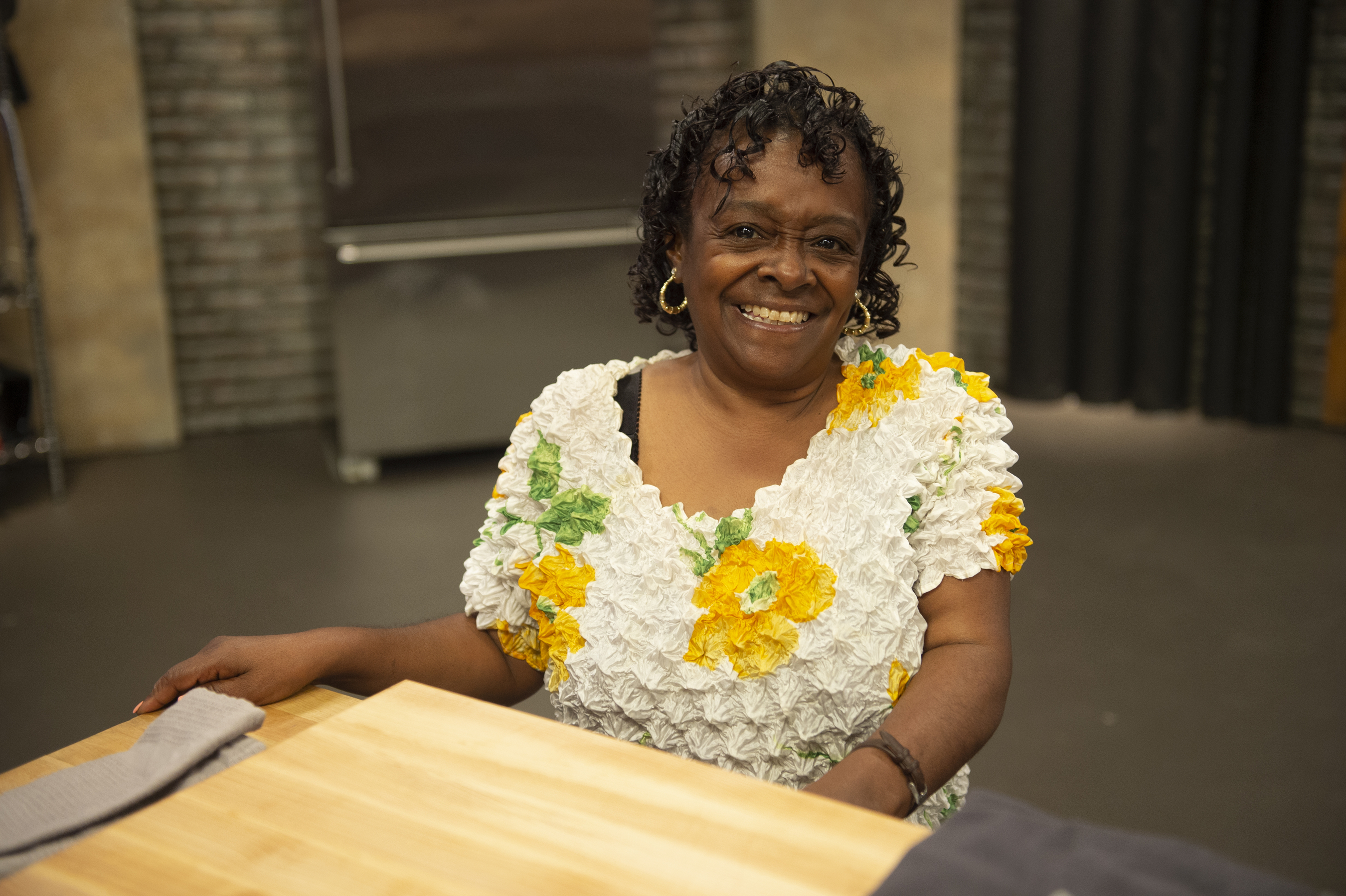 (Contestant Antoinette Wills, as seen on Worst Cooks In America, Season 15. Courtesy of Food Network)
January 6th saw the release of season 15 of "Worst Cooks in America" on The Food Network. This season, Washington, D.C. native Antoinette Wills appears as a contestant. I spoke with Antoinette recently, and we had a chance to talk about her appearance on the show and what motivated her to sign up for the show.
What made you decide to go on Worst Cooks in America?
I knew about these shows and I just peruse them to see whether they're relevant and when I found it, it was the perfect show for me, and I am not a great cook at all.
Who was your culinary inspiration?
Growing up, my grandmother. She's passed away now, but I used to help her. I used to shuck greens, little tasks like that in the kitchen.
What have you taken away from your experience on the show?
I learned a lot, and I learned the cooking is a challenge. Being creative, having to come up with creative things to add and do and to make the food taste good.
What makes you the worst cook in America?
I've always been a picky eater. It's hard to try new things. I'm better now. I'd eat the basic standards. I have a weak tolerance though. There's a lot of things I don't particularly prefer. It limits my experience cooking as well. Knowing what herbs and spices to throw into things. All the things that make the food good.
What are some of your favorite foods to cook?
AW: Actually, anything I can stick in the oven and set it to go. I like chicken, ribs, roasts. I like pork roasts. I'm a food connoisseur.
The show has already begun, so make sure you catch "Worst Cooks in America" Sundays at 9 p.m. on The Food Network. Good luck to all the contestants!