Anthony Hamilton releases new single "Amen" from his Forthcoming Fifth Studio Album due out this Spring on RCA Records
2 min read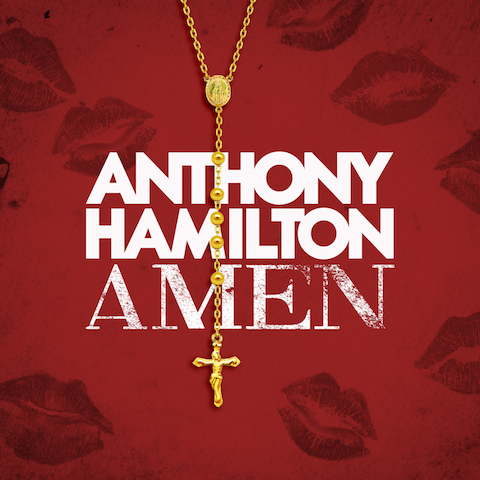 Today, Grammy award-winning artist, ANTHONY HAMILTON premieres his new first single "Amen" from his forthcoming fifth studio album.
With Valentine's Day quickly approaching, "Amen" is a display of appreciation for a woman's loving, cooking, and affection. Premiered exclusively on VIBE.com, the Salaam Remi (Nas, Amy Winehouse, Miguel) & James Poyser (Mariah Carey, Erykah Badu, John Legend) produced single highlights Hamilton's soulful vocals, which have made him a staple amongst the R&B community.
In addition to Remi & Poyser, the singer/songwriter/producer's forthcoming album will re-unite him with longtime collaborator Mark Batson, who has produced some of Hamilton's biggest hits including "Charlene" and "Comin' From Where I'm From". Hamilton's upcoming LP is also set to include additional songwriting and production from Chuck Harmony (Mary J. Blige, Fantasia, Ne-Yo), Claude Kelly (Britney Spears, Kelly Clarkson) and Harold Lilly (Beyonce, Alicia Keys).
Anthony had the following to say about both the single and his upcoming album, "I made this album to be refreshing, uplifting and healing for everyone out there dealing with life's day-to-day struggles. 'Amen' is a show of appreciation for all the good women who make life beautiful and full of love for us men. Now let the folk say Amen and Amen!"
"Amen" is the follow up to Hamilton's 2014 holiday album, Home For The Holidays.
Highly regarded as one of R&B's most timeless voices, Anthony Hamilton has once again delivered a soulful jam with "Amen" and will see his upcoming 2016 album cement his place in music history.
Listen to "Amen" on VIBE.com Here: http://www.vibe.com/2016/01/premiere-anthony-hamilton-amen/