Andrea Rost Gala Concert at Warner Theatre
2 min read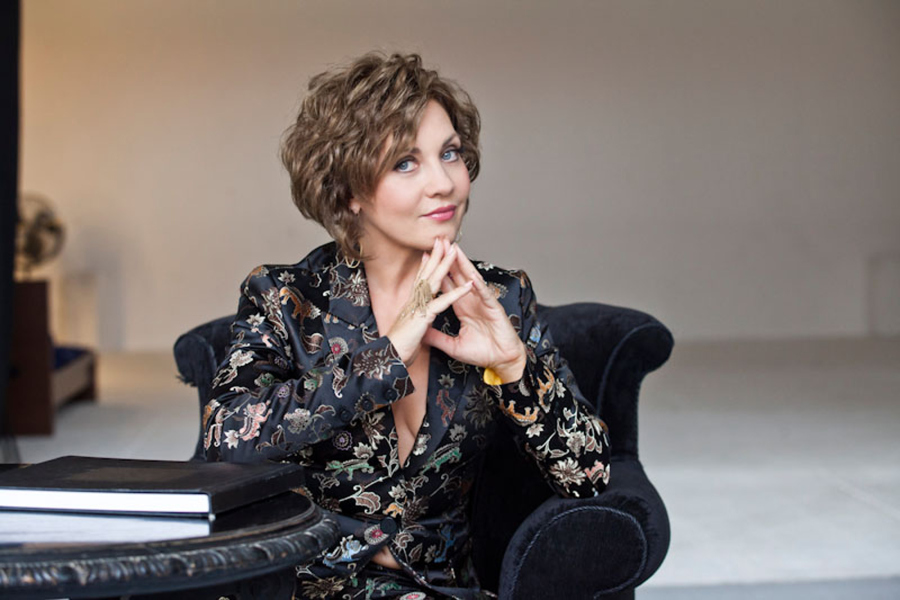 The Hungarian American Coalition along with The Hungary Initiatives Foundation helped to present Andrea Rost at Warner Theatre last Thursday evening. This Gala was in celebration of 25 years of Hungarian independence. The program featured a combination of well known arias from operas including Puccini's Madame Butterfly and Mozart's Magic Flute.
Andrea Rost, soprano, is a graduate of the Liszt Ferenc Academy of Music in Budapest. She achieved international notoriety shortly after graduating as a member of the Hungarian State Opera. Andrea has been performing leading roles in the most prestigious European opera houses ever since. Her roles for Juliette and Susanna are highly acclaimed; she is considered one of the best.
This concert also featured pianist Gergely Szokolay, also a graduate of the Liszt Ferenc Academy of Music. It was a presentation of solo piano accompanied with operatic vocals. The arrangement produced a very pronounced  sound. You could clearly hear Andrea enunciating every syllable from each one of her arias. Gregely's piano complemented these tones with piano notes that seemed to flutter as Andrea's pitch increased, just like distinctive jazz.
Gergely Szokolay's piano selection was fantastic! The famous "Clair de lune" movement of Claude Debussy's suite was so beautiful. It had such soft tones and Szokolay played it with such an inviting sentiment. This song triggers such an emotional response, like tears of joy. It's a song that's recognized as such and seeing it executed in the manner Gregery did was a real treat. Gergely also played some solo piano pieces that were very elaborate as well, like those of Strauss and  Gieseking and Rachmaninoff's "Lilacs."
Andrea Rost is lovely and personable. The intimate setting really brought this out. Warner Theatre, for being an extravagant art deco style theatre, is also very dark and cozy. The selected arias were pieces that really highlighted her vocal abilities, like Gounod, Romeo et Juliette – Juliette – Je veux vivre, Mozart's Le nozze di Figaro – Susanna and Puccini's Madame Butterfly. Andrea really has an incredible vocal ability, she can reach really high volumes and it's exciting! The dynamics are such the soft pianissimos subtlety draw you in, to climb to a forte that leaves you in awe.  You can tell she has a real passion for performing just based off the stories she told from her professional career. She cited teachers and events that helped her to become who she is today. Andrea Rost has a new album, Colours, that has just been released, it features pieces from Bizet, Gounod, Leoncavallo, Offenbach, Puccini and Verdi.
This was a magnificent concert! It was unique seeing a chamber-like operetta and nice to hear such a variety of opera performed in just one show. It's a must see for anybody who is a fan, or isn't for that matter, for you will be after you see it.