Ana Galeli is Living In The Moment
7 min read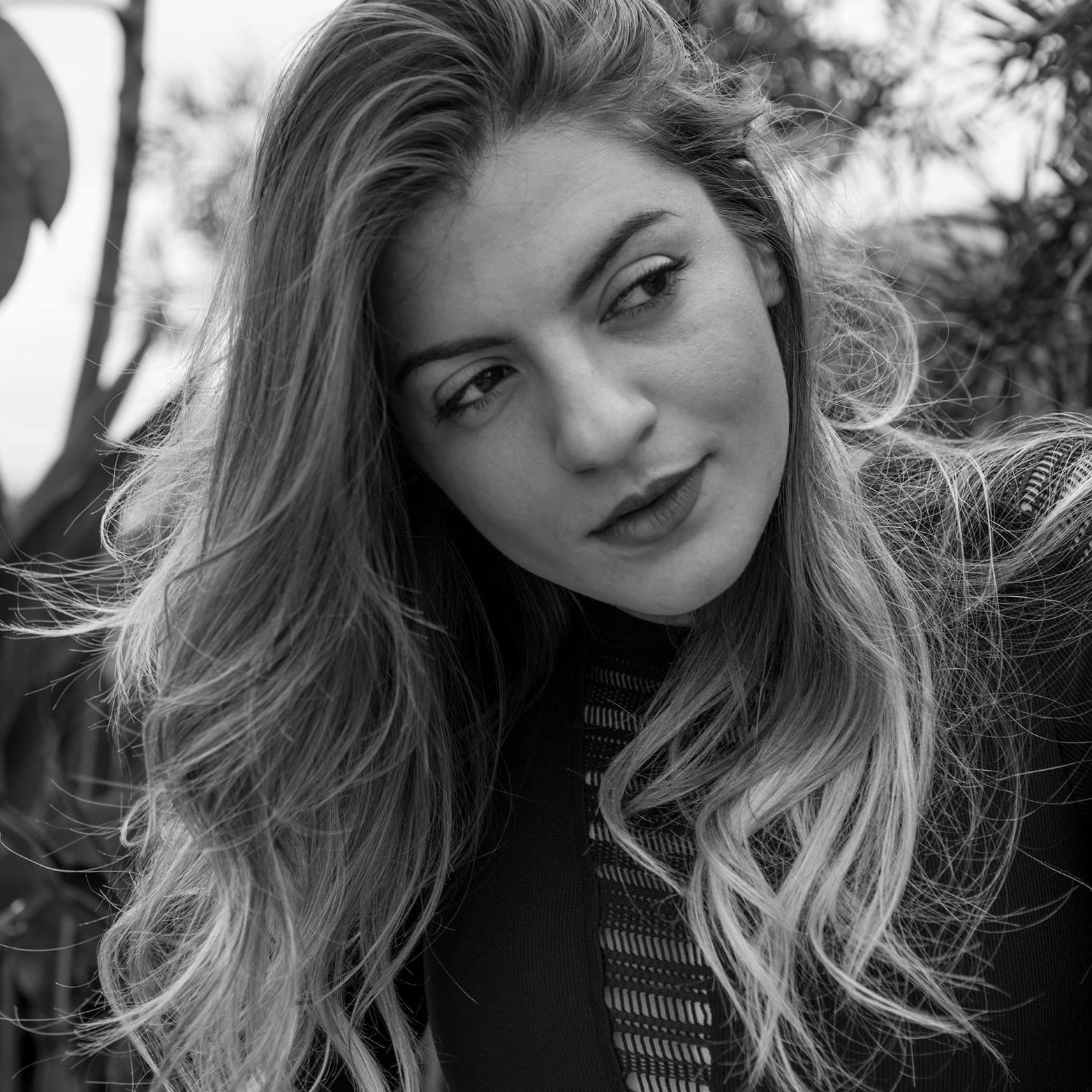 On this musical edition of INTERVUE, Dean recently sat down with artist Ana Galeli. She just dropped her latest single "In The Moment". Ana performed the single in L.A. and the crowd enjoyed her long set. We caught up to talk about her inspiration behind the song and her amazing sound! In case, you have not heard the single, click below to see lyric video.
What was your inspiration behind "In The Moment"?
You know, I think there are so many instances in life that you live some experiences that you really can't shake off and it's these experiences where, things like time has stopped. Maybe you're sharing it with another person and it just feels like time doesn't even count anymore. You can spend the whole day, don't even look at your phone; you don't even realize what's going on and before you know it, it's already over. And those are definitely the moments we just hang on to, so it's really those instances in life where we really need to stop and smell the roses; kind of just take it slow and enjoy the time we have because it's so limited.
And I take it that there have been so many moments in your life where you have had to "stop and smell the roses," as they say.
Oh, absolutely! There's been so many moments in my life that have felt surreal and I couldn't really believe it was happening to me; something I've been wanting to happen for so long. And there it was, and instead of thinking about, "oh, this is going to be over soon," you're really going to have to live in the moment, as we say in my song. Yeah, that's definitely what it's about.
And you recently performed the single for the very first time locally, is that correct?
Yeah, I performed it at The Study in Hollywood. It was a really amazing venue and library-like in the backdrop.
Sort of like the library we're sitting in now. (laughs)
Absolutely, absolutely! You know, libraries just follow me! (laughs)
(laughs)
We were just smack dab in right in front of the Walk of Fame, Hollywood sign right in front of us.
Nice!
It was a great night, for sure. My good friend Irko Serra, who mixed the single was there too. He actually mixed it while he was in Italy, and I wrote this song with Koos Kamerling from the Netherlands. We did it via Skype while he was in the Netherlands, and we sent it over to our friend and producer, Kaspars Ansons from Latvia, who produced it in Latvia. So, I recorded it here in America, and just sent it off to them and they did the rest.
Seems like a worldwide team you have behind your single here.
Oh, absolutely! I just love, love interacting with people and immersing myself in so many diverse cultures. So, that's definitely something I was really proud of on this record, on this single, just to have so many different people work on it.
When did you realize you wanted to become a singer?
Well, you know I've sang since I was five years old in church, and I've been singing ever since. I've always enjoyed music so much. I've always been a huge admirer of music.
Until one day, I never even knew I could write music, until this one day I actually prayed about it. I was on Sunset Blvd., and I wrote my first song. I was kind of addicted to that feeling. I just wanted to work with more people, and the more people I worked with, the more material that came out.
What was the first song you wrote?
It was called "Balloons". Its not been released yet. I'm still looking for the right producer to work on it with, but that was definitely a big highlight for me when that happened.
Excellent. Who would you say are your inspirations growing up?
I grew up listening to many types of music; many different sounds. Whether it was Brazilian gospel music or everything else. I also listen to classic rock. There are voices that inspired me, such as vocalist like Steven Tyler, or Stevie Nicks and I loved 80's pop like Duran Duran.
Ah, yes.
It was really these melodies and these sounds that really kept me going.
For those people who have never heard your sound before, how do you describe it?
I would say right now, it's kind of like—I start off more with EDM / POP. I started collaborating with DJs and other producers with more House music. But, I'm going to go more in the direction of indie – EDM as you could say.
Ok, that's very interesting. Now, is there any advice you could give to anyone who would love to become a singer or achieve their dreams?
Achieve your dreams! I hate to sound so—what's the word?
Cliché?
Cliché! My gosh, but no. Like one of my favorite songs, "Dream On". Seriously, dream on, dream until your dreams come true. Dream until it happens. Just hold on to it, because you never know with that persistence, something's going to happen. Something's going to come out of that, and you don't know what. So, I'm just going to say, hold on to your dreams, pray about them, do what it takes. But never let go of them. If it's definitely a passion that you have, and it's something that you literally can see yourself doing, just keep on going with it, eventually it will come true, it will come up.
Wonderful. Where do you see yourself in, let's say, five years from now?
In five years? I have—I don't know. I might be living in…somewhere else.
Somewhere else.
Yeah. (laughs)
Well, there's nothing wrong with that.
I don't see myself settling down anywhere so soon yet.
Not going one place to another, right?
Yeah.
That's good. Well, for people who want to hear the single or find you on social media, where can they find you?
Well, you can follow me on Spotify at Ana Galeli, on Instagram @anagaleli, on Twitter, @anagaleli, and also you can find me on YouTube, @anagaleli. Also, like me on Facebook, @anagaleli.
Wonderful. One last question. When will we hear the next single or CD out or in completion?
Well, that is to be determined, but as we speak, I will be heading out to Europe very soon, in the next few days to do some songwriting and work with some people, so who knows? Maybe something could come out of that.