An Evening with John Oates and the Good Road Band
4 min read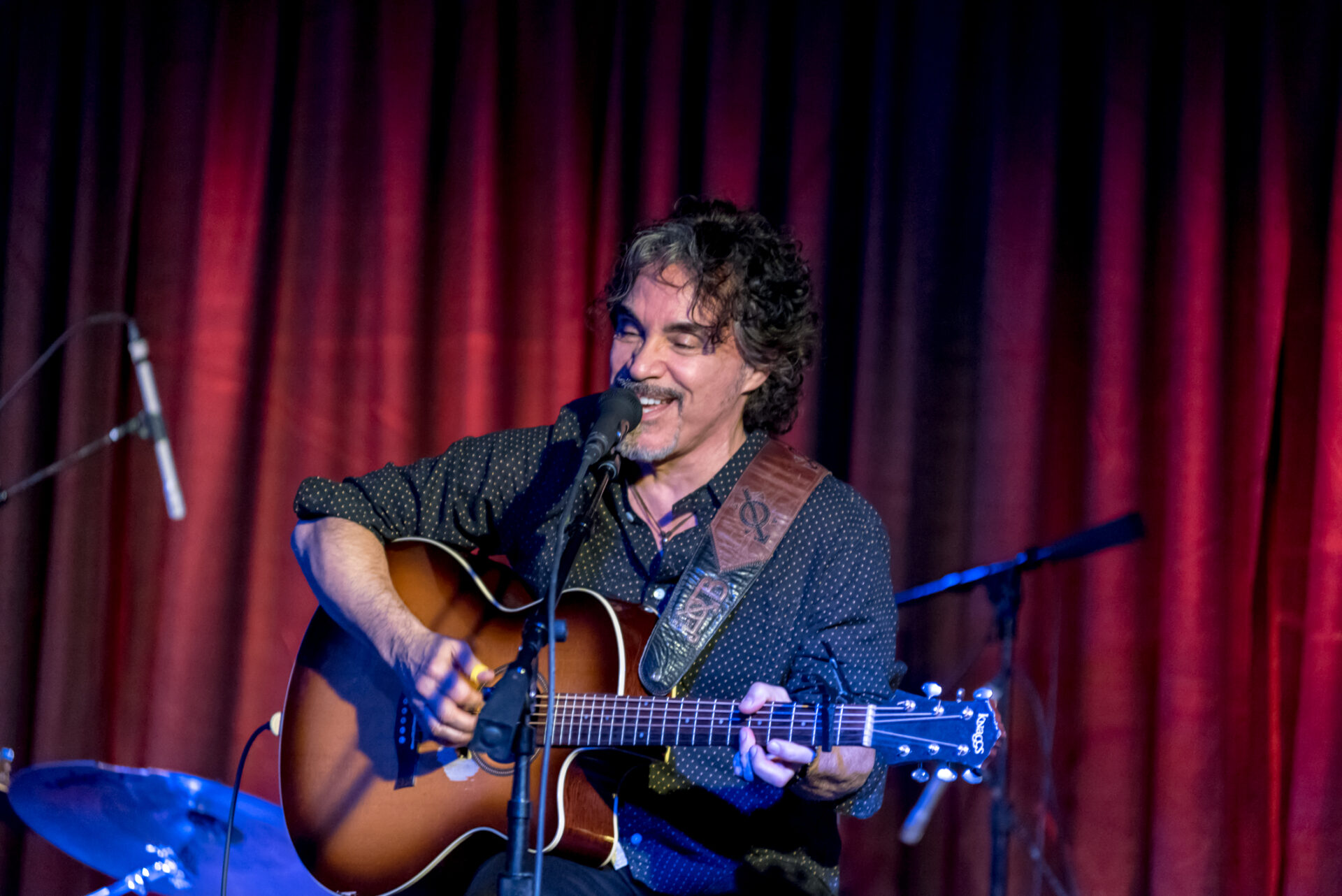 John Oates, of the duo Hall & Oates, in support of his new solo album "Arkansas" performed Sunday Feb 18th at Rams Head On Stage in Annapolis MD to an especially energetic crowd.
First of all, I love seeing artists perform at small venues such as Rams Head On Stage. So John Oates is no exception. John and his band, The Good Road Band performed music from their new folk CD "Arkansas". They also performed music he wrote with his collaboration with some of his musical idols.
About 45 minutes into his set, John told the audience that they normally take an intermission. He compared performing music live to sex,therefore you have to build up to it. He felt such a great rapport with the audience and did not want to mess with it by taking an intermission.  They played for close to 2 hours.
John and his family moved from Denver to Nashville and he said it was one of the best think in his life. There are many artists in Nashville who he has always wanted to collaborate with.  One artist John said he has wanted to write music with is Craig Weisman. He contacted Craig and scheduled to meet.  John said the night before he met Craig he had a little too much to drink and was hungover.
He said when he met Craig that morning he was too hung over to collaborate. John said when they were sitting there, Craig looked at him and asked John, Hey dude what's wrong with you? John says to him he's hung over and got nothing. Craig's response was, perfect that's what we will write about. Craig told John a story of him being in New Orleans and too drunk to find his hotel.  Those were the basis for the song they wrote together called "Lose it in Louisiana" which they performed.
Close to the midpoint of the show, John Oates hinted that he knows his audience would like to hear some music from the 80's, referring to Hall & Oats songs. John talked about a time coming back from Jamaica and going to New York.  One evening leaving a club and he saw a woman with a mouth and presence of that caught his attention. He thought she seems like a woman who would eat you up and spit you out. This gave him an idea for a song…
John and Darryl Hall were in the middle of recording music for a new album and John played the chorus he came up with from his encounter with this woman. Since he just returned from Jamaica, he wrote the chorus in a reggae style and played it for Darryl. After he played the chorus, Darryl said he liked what John wrote but suggested they put a Motown twist on the song. They sat down and wrote the song together and this became the hit song Maneater.
For this concert, John said he was going to play the song in the original reggae style that he originally envision for this song. Listening to Maneater with a reggae twist was amazing. The music they play, a mix of folk and blues and his reggae inspired rendition of this song was a great addition to their show.
For his Encore, he thanked the audience for coming out and showing a great support to his new music. He knows fans wants to hear hit songs, but as an artist, he loves playing his new music and thrilled the audience was so supportive of his new music. He knew the crowd would like to hear another Hall & Oates song and they played the song "You Make My Dreams".
The performance of this song again has a folk/blues feel to it, it sounds great and is in theme with all the other music on this night.  To close the night, they played "Let it Rock" from one of his favorite artist, Chuck Berry. It was a great end to a fantastic evening.
Johns vocals were amazing. Many time's during the night including his song "Arkansas", his vocals gave me goosebumps.  The sound of the band was very sharp. The band he performs with is a group from Nashville. They make up the Good Road Band and perform on the new album with him.  The positive impact Nashville has had on John Oates is very evident in his music and his bands performance. They sounded as if they have performed together for years.
I have always been a Hall & Oates fan but now I am a big John Oates fan. He is an incredible performer. Therefore, being a seasoned musician, he still has the love and fire for performing live. I loved the personal touch a setting like Rams Head has for him and his audience. It was an amazing and energetic show.
Furthermore, as one fan said at one point during the show, and as big of a Hall & Oates fan as the audience and myself am, I, as well as most of the audience agreed, Daryl who??
Rating: Solid A
This slideshow requires JavaScript.
Photos by Jeff Talbert