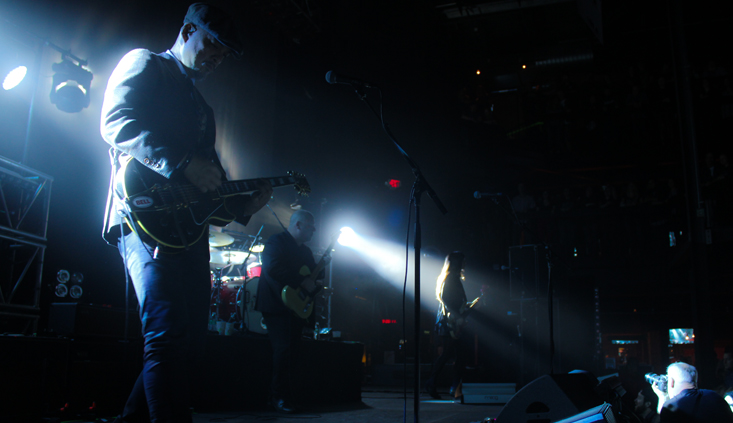 Alternative rock legends The Pixies played a sold out crowd at Rams Head Live Sunday night in Baltimore. This is the U.S. leg of their Spring/Summer tour in support of Head Carrier, the band's 6th studio album which was released last fall. They were joined with Cymbals Eat Guitar.
The Pixies were playing alternative rock before they even had a name for it. Their first album Surfer Rosa circa 1988 was an embodiment of everything the music genre has grown to encompass. A lot of people credit Nirvana with pegging the alternative rock song but The Pixies were right there and even played a role in sculpting Nirvana as one of the bands principal influences.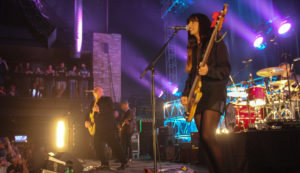 The Pixies as a band have been more active in the studio the last three years than they have been in the last twenty with the releases of Indy Cindy in 2014 and Head Carrier last fall. It was great to hear their new material live. The title track Head Carrier really stood out. It has great rhythm.
It makes for a more entertaining experience when you have new material to mix in there. New tracks like Classic Masher and Talent sandwiched between Wave of Mutilation, U-Mass and Monkey Gone to Heaven. It keeps you listening. The album Dolittle had a strong showing; they played nearly every song off that album. My favorite was Hey. The vocals are so dynamic on that track. Black Francis's voice can go from over the top audacious to a barely audible whisper in an instant. There was plenty of variety so if you are a fan of their older material or a fan of their newer material both appetites were satisfied. Sheesh, they must have played over thirty songs!
I really enjoyed Joey Santiago's guitar playing. There was one point he used his input for a guitar solo. It reminded me of Tom Morello. Joey has a style of playing where he utilizes the feedback and distortion to fill the space between notes. You can really hear some interesting effects when he lets the distortion ride out and he tinkers with the feedback. He's like a sound technician up there. Claude Debussy say's it all, "Music is the space between notes."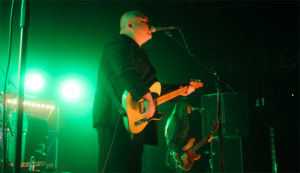 I knew they were going to play Where's My Mind has soon as Black Francis pulled out the acoustic guitar. It was classic! The backup vocals along with the distinct acoustic rhythm guitar really lift you up. It was like a religious experience or let's just say it has "religious tones."
This was a classic case of feedback, distortion, rockabilly tempo and bass. A rock show that was a true rock show. They use Vox amplifiers rock show. There was a fun pace, and never a dull moment.