Alisa Amador Releases Soulful New Single "Timing" & Announces EP "Narratives" out Sept. 17
3 min read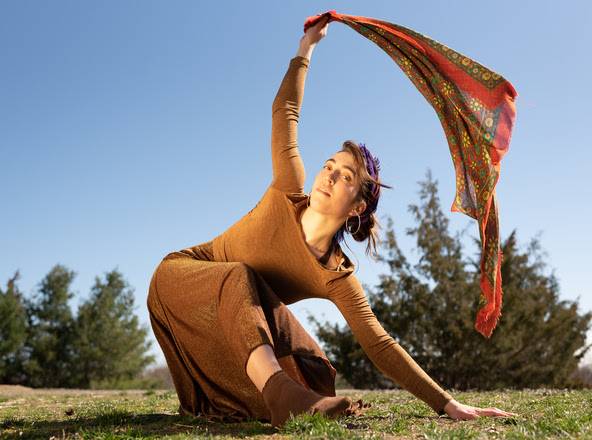 Today, Boston-based artist 
Alisa Amador
 unveils 
"Timing,"
 the groove-laden lead single from her forthcoming mini-album 
Narratives
, set for release on September 17th. Lively, optimistic, and wry, the song addresses the frustrating yet exciting realization that you've found love, but the timing is off. "Alisa Amador sings with the ease of someone who has been performing for the entirety of her life—and she nearly has," said 
American Songwriter
 in the track's premiere. "The singer/songwriter first took the stage at the age of five as a backup singer for her parents' bilingual Latin folk band Sol y Canto. She later picked up the classical guitar, and then the electric guitar, to begin cultivating a sound that was uniquely hers."
Amador, who describes "Timing" as "50% cynical, 50% hopeful, and 100% fun to groove to," wrote the song after meeting a special someone. Spirited drums and horns frame her big voice in a chorus that playfully asserts "I'm getting tired of being right/why am I right again?" Of the song she says, "I knew that the connection was right, but I could sense that the timing wasn't. It had happened with almost every relationship I had been in, and I was getting tired of that predicament," she continues. "This song became a way of letting out my frustrations, processing the relationship, and ultimately a song for tuning back in: with my intuition and with my love for myself."
Alisa Amador is a connector. Her upcoming mini-album, Narratives, is a six-song snapshot in time. It's a deep look at a person stumbling through life in two languages—English and Spanish—and in many states of mind about it all. Her crystal-clear vocals are so effortless throughout Narratives that it's almost easy to forget how technically talented she is until she moves from almost-spoken-word territory to a powerful chorus without hesitation or illustrates a repetitive refrain that's so affecting it feels like you might want to live inside it for a little while.
"The word 'narratives' encompasses not only the existing cultural messages that hurt people individually and collectively," she says, "but also the revolutionary power of writing ourselves new narratives; rejecting a culture of fear; and catalyzing a culture of honesty, bravery, and self-love in the process."
When listening to Amador's music, her time spent immersed in Latin folk and jazz is undoubtedly present in her own songs, written in both English and Spanish. But there is also pop, funk, soul, and something uniquely her own. Her specialty is sparking connection, across both listeners and musical styles. Working with producer Daniel Radin (The Novel Ideas, Future Teens), Narratives concentrates on the journey of Amador's live set, taking listeners through songs that may elicit a laugh, bring introspection, offer a cathartic cry, or encourage a sing-along.
The genre-bending effort is as empowering as it is heart-wrenching. These songs explore themes of romance and heartbreak, of chaos and healing, exposing systems of oppression and shining a light on the intricacies of the human condition. They might break your heart open, but by the end, it will be mended, uplifted, and stronger—a 'Life and Love Survival Kit' in the form of a bilingual EP.
"These songs are a reflection of the world I am moving through, with all of its joy, its sorrow, its confusion, and its rage," she reveals. "Each song is a processing of personal experience, framed within my larger cultural backdrop of New Englander, Latinx, cis-gendered woman, young adult, twin, daughter, and so on. I'm just trying to create a space for myself and all my conflicting identities to fit in, and it seems like I'm helping listeners feel the same way in the process."  Click 
HERE
 to pre-order 
Narratives
.