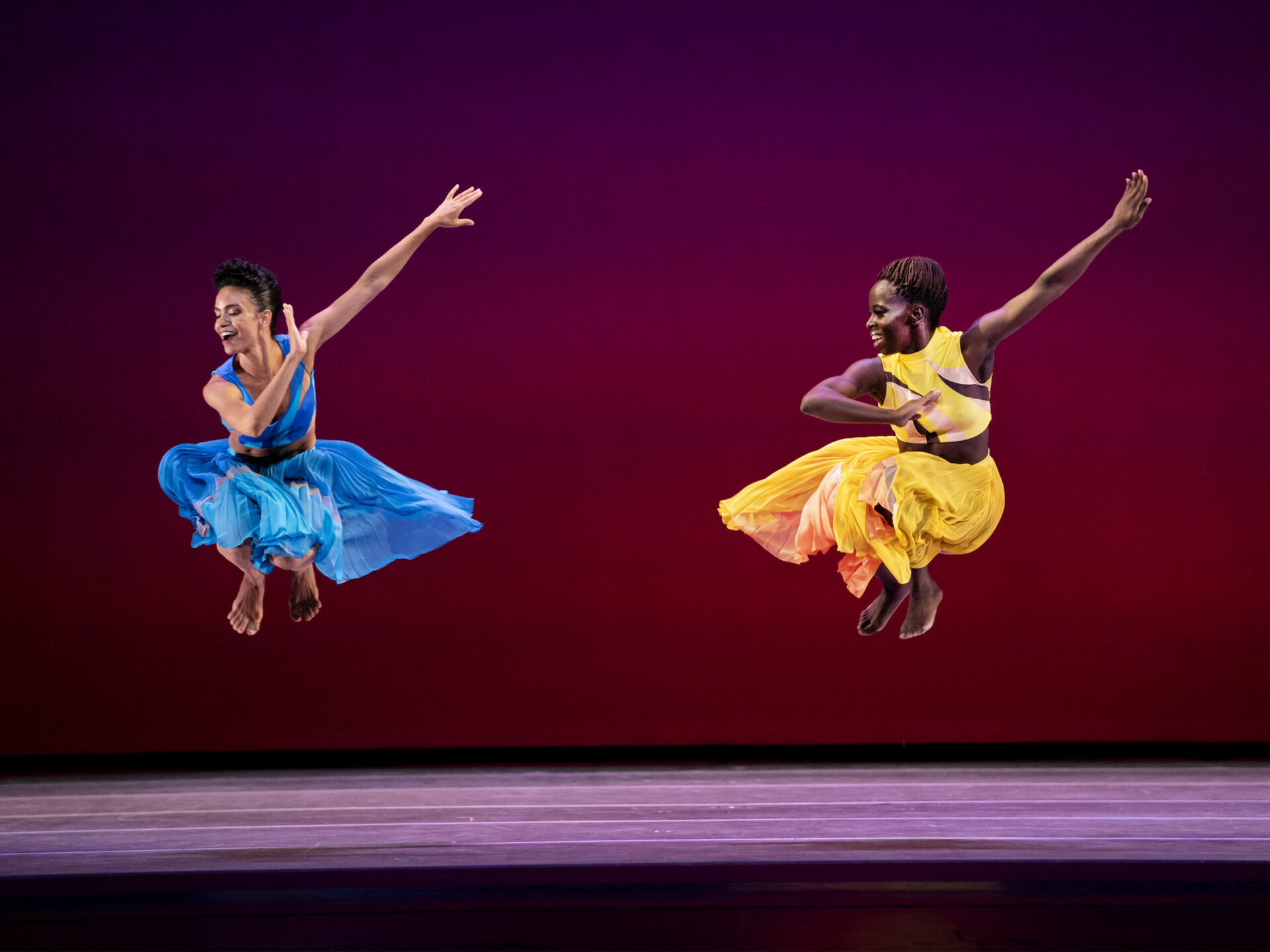 Alvin Ailey created space for African-American choreography, dancers, and identities in the arts during a pivotal time of the Civil Rights movement. 
His modern dance company, Alvin Ailey American Dance Theater, continues to be revolutionary by "enriching the American modern dance heritage and preserving the uniqueness of the African-American cultural experience." For the next week, Washingtonians can witness Ailey's legacy of exploring identity through dance at the John. F. Kennedy Center for the Performing Arts. Each performance features a different combination of pieces from Ailey and his successors.

The first piece of Opening Night, Ounce of Faith (choreography by Darrell Grand Moultrie), was a visual spectacle about what's possible when someone has an ounce of faith. The piece opened with a solo by Kahlia Campbell, later revealing the rest of the full company in brightly colored outfits. This large ensemble piece is the perfect combination of acrobatic performance and whimsy. Ounce of Faith was my favorite of the night; the choreography and music had a symbiotic relationship, each enhancing the essence of the other.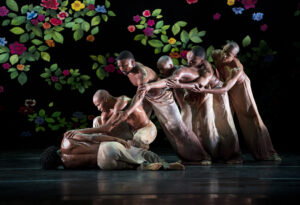 The Alvin Ailey American Dance Theater celebrates strength and each piece showcases the physicality of the dancers. A Case of You is a touching duet performed by Jacqueline Green and Jamar Roberts (choreography by Judith Jamison), set to the lyrics of "I could drink a case of you." In Ode (choreography by Jamar Roberts), six male performers take to the stage. At times, the choreography is deliberately discordant, each of the dancers performing their own movements simultaneously, reflecting the chaos of a world with growing gun violence. This sense of unease is exacerbated by the cacophonous piano music by Don Pullen. 
In 1960, Ailey created a foundational piece not only for African American dancers, but one that was inherently African American in history, culture, sound, and movement as well. The final piece of all performances, Revelations, is groundbreaking because it conveys a sense of identity on the main stage not accepted during that time period. The music is a combination of spirituals, gospel, and blues. The choreography celebrates aspects of everyday mannerisms, clearly influenced by Ailey's childhood in the rural South.
The Alvin Ailey American Dance Theater is performing a variety of works through Sunday, February 9. Tickets start at $49. Tickets can be purchased online, at the Kennedy Center box office or by calling Instant Charge at (202) 467-4600. For all other ticket-related customer service inquiries, call the Advance Sales Box Office at (202) 416-8540. 
Final Grade: A