AHS: Hotel Invites Us to Devil's Night
3 min read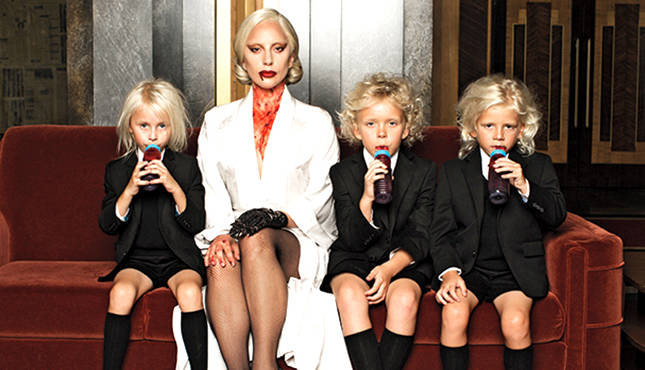 Invite accepted!
We were all waiting for the beloved Halloween episode of American Horror Story's Hotel series and now we wait for our nightmares to subdue…again. Two points for Devil's Night making Halloween look like Easter. We are celebrating all wrong!
This episode was very intriguing although it had less storylines to follow than the other previous episodes. Episode 4 or Horror Story's Season 5 mainly centered around Alex Lowe's realization of Holden being alive and Detective John Lowe getting closer to understanding that Hotel Cortez is actually full of dead people and murderers. Good for him but does anyone else notice how stress is kicking his physical assets in the butt? If Lowe isn't going crazy, his body is damn sure growing tired of dealing with all the crazy that is surrounding him.
Alex takes Holden from the Hotel to examine him back at home sweet home. However, Holden is thirsty and decides a dog might taste better than orange or apple juice. Obviously freaked out, Alex goes back to Hotel Cortez with Holden who shows her his real home of all the years since he disappeared.
Alas, The Countess pops up and explains to Alex what has happened to Holden and why it cannot be reversed. Alex threatens to go to the cops and leaves the room behind with an unworried Countess. The confidence and authority that GaGa has allowed herself to give her character, The Countess, is really beautiful to watch. GaGa does not disappoint at all in Murphy's AHS: Hotel.
While Alex is contemplating changing for her son, Mr. March has invited our favorite detective to pretty much a night in hell; Devil's Night. Aside from being ecstatic to see the great Lily Rabe portray Aileen Wuornos, we have Jeffrey Dahmer, the Nightstalker, a hidden Zodiac, and creepy, killer clown John Wayne Gacy. Evan Peter's delivers a delightfully smooth, yet dangerous Mr. March and I am glad he had more screen time this episode. This scene is a must see!
Of course, Detective John Lowe doesn't quite think what he just went through is real but Sally whisks him away to his room. Two points for martinis, absinthe, and oblivion.
As her soon to be ex-husband is done with Devil's Night, Alex willingly sucks on The Countess' freshly gashed neck and a new blood sucker is born.
This episode also has a very worthy scene in exploring Ms. Evers' background. Her son was taken away on Halloween and all the cops eventually found of him was a blood stained sheet. Ms. Evers bonded with Lowe over both losing a son. We also get to see how tranced out John is becoming after he notices a blood stained bathroom and ignores it. He is becoming creepier than the Hotel he resides in. Or maybe he is the sane one. Or maybe he is the Ten Commandments Killer! Or maybe…damn it Ryan Murphy!
Don't miss this episode that is just in time for Halloween! Thank me later.