Additional casting announced for ANYTHING GOES
4 min read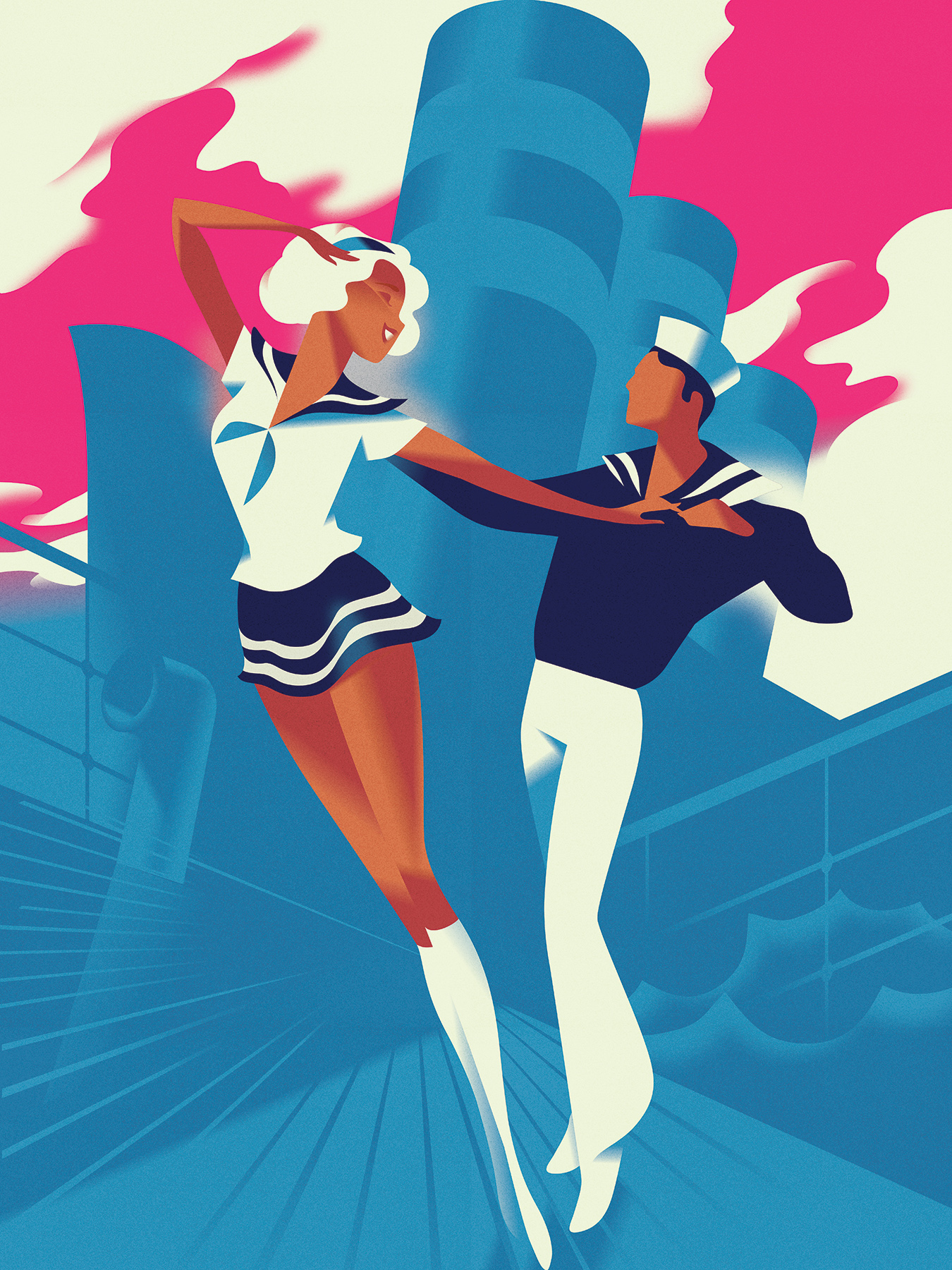 Arena Stage at the Mead Center for American Theater announces casting for Cole Porter's madcap seafaring musical, Anything Goes, with music and lyrics by Porter; original book by P.G. Wodehouse and Guy Bolton, with co-authors Howard Lindsay and Russel Crouse; and new book by Timothy Crouse and John Weidman. Featuring some of musical theater's most memorable standards such as "I Get a Kick Out of You," "You're the Top" and the title song, Anything Goes is directed by Molly Smith, with choreography by Parker Esse and music direction by Paul Sportelli, and will run November 2-December 23, 2018 in the iconic in-the-round Fichandler Stage.
"I'm excited to be tackling this musical today," shares Molly Smith. "America is in an 'anything goes' moment. You can be whatever you want to be – and fool most of the people most of the time. Although this musical was written in the 1930s, the cast is representative of America right now. Expect to experience the best and wildest tap dancing you've ever seen in the Fichandler and a string of brilliant comics singing their hearts out in classic Cole Porter style. Joined by a wonderful creative team who are taking this on with all the glamour and verve of the '30s, we will bring this classic musical into the current moment."
Joining previously announced Corbin Bleu (Broadway's Holiday Inn, The New Irving Berlin Musical; Disney Channel's High School Musical) as Billy and Soara-Joye Ross (Off-Broadway's Carmen Jones) as Reno Sweeney are Stephen DeRosa (Broadway's On the Town, HBO's Boardwalk Empire) as Moonface Martin, Jimmy Ray Bennett (Amazon Studio's Hand of God) as Lord Evelyn Oakleigh and D.C.-area native Lisa Helmi Johanson (Off-Broadway's Avenue Q) as Hope Harcourt. Jonathan Holmes (Netflix's Anne With an E) makes his Arena debut as Captain, while Thomas Adrian Simpson (Arena's Dave, A Raisin in the Sun) and Maria Rizzo (Arena's Fiddler on the Roof) return to the stage here as Elisha Whitney and Erma, respectively.
Lisa Tejero (Broadway's Metamorphoses) also returns to Arena as Evangeline Harcourt, along with Ben Gunderson (Purser/Ensemble/Lady Fair Quartet) and ensemble members DeMoya Watson Brown and Nicholas Yenson. Christopher Shin makes his Arena debut as Luke.
Rounding out the Anything Goes company are Brent McBeth, Mickey Orange, Emily Jeanne Phillips, Lizz Picini and Kristyn Pope, with swings Allie O'Donnell and Brett Uram.
In addition, two dogs will be cast as Cheeky, the wayward pup of Evangeline Harcourt. A Canine Casting Call will take place at Arena Stage on Saturday, September 22 from 10 a.m. to 12 p.m. For more information, visit arenastage.org/caninecasting. Advance registration is required.
The SS American has set sail from NY to London. Aboard, the lovelorn Billy has stowed away on a mission to stop the marriage of his mystery muse, heiress Hope Harcourt, to the millionaire Lord Evelyn Oakleigh. Now, it is up to Billy, with the help of showgirls, sailors and public enemy #13, to find, woo and win back his true love. Unlikely alliances arise as mischief and mayhem ensue in this madcap musical by beloved composer and Tony Award winner Cole Porter. It's the perfect night out at the theater — contagiously fun and pure "musical comedy joy!" (The New York Times)
CAST:
Lord Evelyn Oakleigh: Jimmy Ray Bennett
Billy Crocker: Corbin Bleu
Ensemble/Angel: DeMoya Watson Brown
Moonface Martin: Stephen DeRosa
Purser/Ensemble/Lady Fair Quartet: Ben Gunderson
Captain/Ensemble: Jonathan Holmes
Hope Harcourt: Lisa Helmi Johanson
Ensemble/Lady Fair Quartet: Brent McBeth
Swing: Allie O'Donnell
Ensemble/Lady Fair Quartet: Mickey Orange
Ensemble/Angel: Emily Jeanne Phillips
Ensemble/Angel/Dance Captain: Lizz Picini
Ensemble/Angel: Kristyn Pope
Erma/Ensemble: Maria Rizzo
Reno Sweeney: Soara-Joye Ross
Luke/Ensemble: Christopher Shin
Elisha Whitney: Thomas Adrian Simpson
Evangeline Harcourt: Lisa Tejero
Swing: Brett Uram
Ensemble/Lady Fair Quartet: Nicholas Yenson
PLAN YOUR VISIT
TICKETS: Tickets for Anything Goes are $51-105, subject to change and based on availability, plus applicable fees. For information on savings programs such as pay-your-age tickets, student discounts, Southwest Nights and hero's discounts, visit arenastage.org/tickets/savings-programs/.
Tickets may be purchased online at arenastage.org by phone at 202-488-3300 or at the Sales Office at 1101 Sixth St., SW, D.C.
Sales Office/Subscriptions: 202-488-3300
Group Sales Hotline for 10+ Tickets: 202-488-4380
TTY for deaf patrons: 202-484-0247
Info for patrons with disabilities: 202-488-3300
PERFORMANCE DATES:
Sunday, Tuesday & Wednesday at 7:30 p.m.
Thursday, Friday & Saturday at 8:00 p.m.
Saturday & Sunday at 2:00 p.m.
Weekday matinees at 2:00 p.m. on Friday 11/23; at noon on Wednesday 11/28, Wednesday 12/4 and Wednesday 12/19
Alternate times: Sunday, 11/18 at 1:00 p.m. and 6:00 p.m.
Open-captioned performances: 11/15 at 8:00 p.m., 12/5 at 7:30 p.m., 12/15 at 2:00 p.m.
Audio-described performance: 12/1 at 2:00 p.m.
Full Calendar: tickets.arenastage.org/single/PSDetail.aspx?psn=26446
For complete 2018/19 Season details, visit: arenastage.org/tickets/season-landing/
Connect with us:
Facebook: facebook.com/arenastage
Twitter: @arenastage
Instagram: Instagram.com/arenastage
YouTube: youtube.com/arenastage1
Website: arenastage.org