A Voice of Reckoning – The Stolen Community of Linnentown
3 min read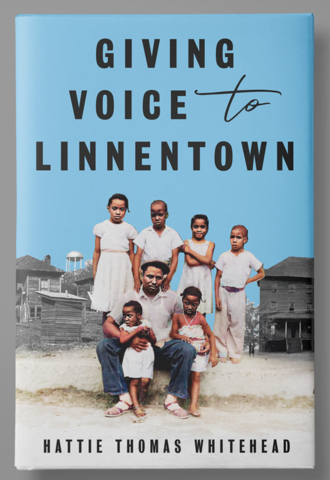 Author Hattie Thomas Whitehead remembers the mysterious fires; watching homes burn to the ground; bulldozers and construction work going on at night in her neighborhood. The roar of the jackhammers, the white construction workers' offensive chants, the thunderous sounds of the cranes, and the echoing rumble of brick and concrete that had once been the cherished ancestral homes of Hattie's neighbors and friends. These sights and sounds have resided in the author's heart and mind for more than fifty years.
Growing up in Linnentown, a small community in Athens, Georgia, 12-year-old Hattie Thomas Whitehead and other Negro children in Linnentown were happy and believed their world was safe. The residents were working class, self-sufficient, law abiding citizens albeit – Jim Crow Laws.  Nevertheless, many of the residents in the community of Linnentown stayed out of the way of white residents in its city – Athens, Georgia.
Though it was during the mid-1960s the modern civil rights movement was beginning to peak in this country and violence abound because of the resistance to it; there was no warning of what was to come; no hint of what was to dramatically change lives in Linnentown, Georgia– urban renewal.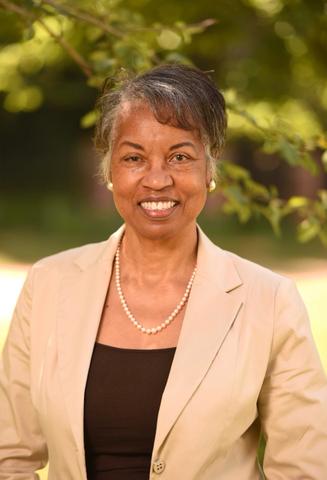 "I started to tell our story and then decided to write about it ", said Hattie Thomas Whitehead. "When the urban renewal started and we had to move out, my family was split up.  It didn't just end there," she continued.  "Urban renewal had a tremendous impact on my family and the community."
In an exclusive interview with author Hattie Thomas Whitehead, she explains the devastating impact that urban renewal had on the community of Linnentown and its residents in her new book, Giving Voice to Linnentown; ($18.99; Publisher: Tiny Tots & Tikes).  Mrs. Thomas Whitehead's compelling true story about her family's thriving livelihood in a small Black neighborhood called Linnentown.  She describes her early childhood years in the 1960s and how her life and the lives of others changed the moment the City of Athens and the University of Georgia agreed on an urban renewal (UR) contract. The result of UR left the properties exposed and unprotected and thus taken for the university's expansion.  Residents were forced to move; and families were separated.  Hattie Thomas Whitehead's chronology of life in Linnentown and her leadership role in seeking justice on behalf of Linnentown's descendants is galvanizing and inspiring.
The conversation with her was poignant. She began to narrate when the fight for Linnentown started.
"It started when the federal government instituted their urban renewal program and that gave local governments and colleges the go ahead to seize property in the name of so-called slum clearance," she said.
"As the University of Georgia and the Athens city government requisitioned lots, they steered many residents into public housing," Hattie Thomas Whitehead said.
"In February of this year, the county began its first attempt to offer reparation.  The Unified Government of Athens-Clarke County extended to former residents and descendants of those affected by UR districts, an apology," she said.
A resolution was signed by Athens Mayor Kelly. It acknowledges the seizure of residents' homes and actions of institutional racism and terrorism. "We have not heard from the University of Georgia. They have refused to sit down with us and talk about or acknowledge what happened," she said. "Our children need to know their true history and heritage.  We have a story to tell and a voice to be heard. We're bringing to light what happened in Linnentown," Mrs. Thomas Whitehead continued.
"That's why I wrote the book" she continued. "Our story needs to be heard. People need to know what happened to Linnentown. This is something that happened all over America, not just in our town."