The BSO Presents A Pair of Chaplin Classics
3 min read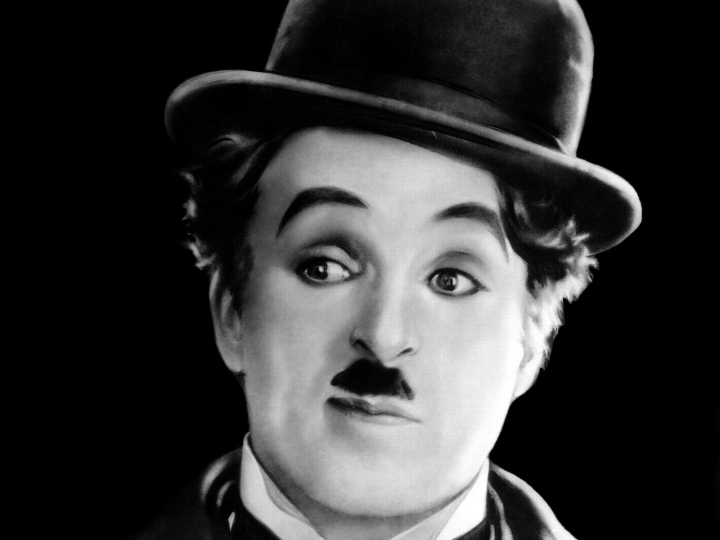 By Alan Duckworth
Charlie Chaplin's back and this time for a double feature. The Music Center at Strathmore hosted The Baltimore Symphony Orchestra conducted by Jack Everly for a pair of Chaplin classics, The Idle Class and The Kid. It's Charlie Chaplin on the big screen with a live orchestra!
This concert was a follow up to their presentation of Modern Times last May. It was a masterpiece conducted by Marin Alsop, Modern Times is considered one of the best films of all time. Charlie Chaplin had refused to make the move to sound films with dialog in the 1930's. He had a huge appreciation for classical music and saw sound as an opportunity to add orchestrations to his films. He already took on multiple roles writing, producing, directing and acting. He wanted to start composing  as well and was excited about the possibilities of film and sound. Although Chaplin wasn't formally trained in music, he did play several instruments.
Since Charlie Chaplin started composing and acting his movies took on an interesting development. He was like a ballet dancer on-screen dancing to his own written material. Like a script; the tempo of the score complimenting his acting. Every time the Little Tramp twitched his mustache, spun his cane, raised his eyebrows or tipped his hat, it was like a musical gesture. The films, "The Idle Class" and "The Kid", predate sound though and the scores were actually written in 1971 with help from Eric James and Eric Rogers for their re-release. Still their fluidity and concepts still carried over into his films in the 30's particularly his character The Little Tramp.
In The Idle Class, the setting was a golf resort in sunny Miami Florida. The sound starts off very forte (loud) during the opening credits. When Charlie Chaplin's name appears on the credits, the music dramatically changes  with a passionate violin/strings measure. It was artistic of Charlie Chaplin to synchronize the score to emphasize his credits. The movie starts at a train station with the appearance of a locomotive coming right at the screen. I think that was sort of a joke by Charlie Chaplin to simulate a train coming right at the audience.
The Little Tramp proceeds to paces about the golf resort getting into all sorts of slapstick antics accompanied by whimsical orchestrations. Running from the police (as the Little Tramp often does,) he stumbles upon a masquerade ball where he is mistaken for Edna Purviance's character, a lonely mistress's husband and chaos ensues. During the masquerade ball, the music switches to a 1920's Latin swing sound. It was very tropical with rumba style percussion like Desi Arnaz from "I Love Lucy" or maybe even Raymond Scott, Sam Spence or Hoyt Curtain.  Orchestrated swing fits Jack Everly's conducting style really well, an extremely exceptional performance by the BSO.
The second film the BSO presented was "The Kid". It was written as a picture with a smile and perhaps a tear. This was Chaplin's first attempt at combining drama and comedy. It was elegantly composed. Chaplin believed graceful music gave his comedies a emotional dimension. It added sentiment and charm. All the same hijinx still existed but with pathos. The plot was simple, The Little Tramp nurtures an orphan he finds in the slumps for five years and grows a deep emotional attachment to the child. He fight's for custody from police and child services to find out the orphan's mother is a rich performer desperately seeking the child she abandoned years ago.  It's a great plot and it was a magnificent performance by the BSO!
This concert allowed you to see Charlie Chaplin on the silver screen once again in a manner that he would have preferred. His film accompanied with a live orchestra. This is a great concert series. It shows the direct correlation between sound, music in particular and film; outstanding!