A Painful Layover
2 min read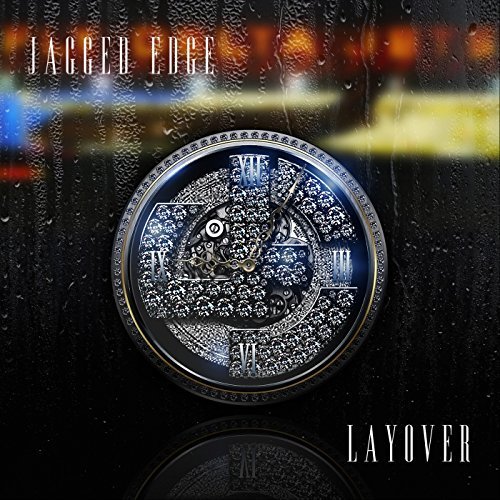 After releasing the very nice "JE Heartbreak II" in 2014, one of the last standing active groups in R&B, Jagged Edge, returns to the scene with their 9th album, "The Layover".  I've been a fan of Jagged Edge since their debut "A Jagged Era" was released during my sophomore year of high school. While the breakout single from the album was "I Gotta Be", the album also featured plenty of strong album tracks. Over the years, Jagged Edge continued to release good albums including the still classic "JE Heartbreak".   However with "The Layover", Jagged Edge seems to have lost the magic they once had.
First and foremost, twin brothers Brandon & Brian Casey who could always carry a tune resorted to using auto tune on this album, which was a mistake.  Jagged Edge made the same mistake that R.Kelly did with this previous albums "The Buffet and "Black Panties", which is attempt to cater to the young market, while forgoing the fans that have grown up on your music. Think about when you go to a concert, the majority of the time you go to hear the songs that made you a fan of the artist, hearing the new material is usually just a bonus.
While Jagged Edge still has enough classic material to tour with, the new direction they are taking with their music isn't a promising one .When the majority of your fans are over thirty and married, I'm sure they don't want to hear songs with titles like "Peanut Budder". What's also puzzling is even the songs with signature titles ("Love" & "How I Love You") could have been somewhat decent ballads had it not been for the use of auto tune. The arrangements in both are mediocre, when it comes to the singing style of the Casey Brothers.
Part of what has always made R&B special is the soul element and with this, album there is no soul behind it. Instead, we have trappy 808 drums, no diversity in rhythms or tempos and completely forgettable songs. Jagged Edge chose to focus on the Rhythm aspect of R&B, but forgot about the blues aspect of the genre.  An R&B artist who came into the music game before the digital age can still make quality music in 2017, which was evident with the album releases earlier this year by Mary J. Blige and Charlie Wilson.
In 2017, quality R&B music is getting harder to find, and Jagged Edge does nothing to help the case with this album. The group for me, who were once seen as an updated version of The Whispers, now come across as nothing more than clones of Ty Dolla Sign.
Final Grade: D-