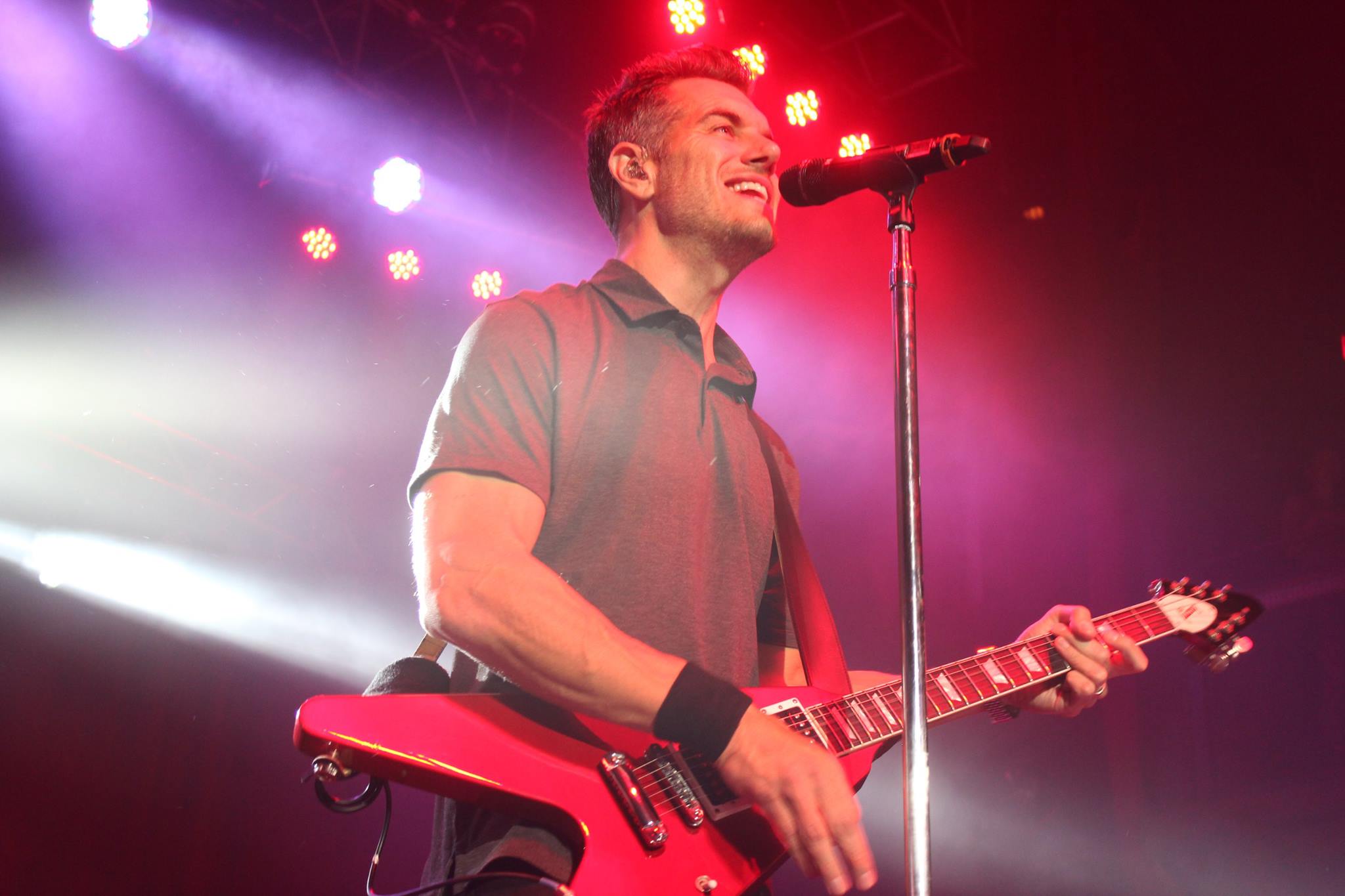 Alternative rock band 311 brought their inaugural Unity Tour to The Fillmore in Silver Spring Saturday night. They were joined by special guest Matisyahu. Their 2016 Summer Tour brings the heat to The Fillmore.
Over twenty years of playing music together and 311 has thrived. They have been the epitome of rock n roll touring non-stop, playing music festivals and playing their annual Summer Unity Tour. The first Unity Tour was in 2003, it has since evolved into a cultural phenomenon. It has included supporting acts such as Papa Roach, The Roots, Cypress Hill, Ziggy Marley, Snoop Dog, The Offspring, The Expendables, and a lot more. The Unity Tour has the reputation for being a festival celebrating unity and independence if you know what I mean. Tonight I could definitely smell the independence in the air
This year the co-headliner was Matisyahu. Their sound was a good fit for the Unity Tour. A positive reggae-rock vibe. The cool tones were serene and the lyricism got you excited. It was like putting your energy into thought rather than aggressive physical behavior. They performed well! It sounded good and wasn't too loud. You could understand the lyrics. Matisyahu is lead singer Matthew Miller's Hebrew name. He used to go under the pseudonym MC Truth as a Jewish rapper before that. The track "King Without A Crown" has some good lyrical flow. Other tracks worth checking out are "One Day," and "Sunshine."
The last album 311 released was Stereolithic (2014) under an independent label. The album is a retreat back to their nineties hard rock roots. You could hear it in songs like "Friday Afternoon" it erupts into an epic heavy metal guitar solo at the end. That seemed to be the direction with the whole performance tonight, heavier older material. There was a large dose of their first three albums, Music, Grassroots, From Chaos and the self-titled 311. It was great! That's what I wanted to hear most, especially the Grassroots album.
They opened up with "Homebrew" from the Grassroots album. You have to enjoy a song about tripping on the 4th of July. The motif fits the Summer season. When I was younger I didn't just listen to this song, I lived it out. At the Washington Monument. I remember a woman next to us saying; I've never seen people so entertained by fireworks before! Thanks for the great idea Nick Hexum.
That was pretty much the direction of the whole show. Older heavier material. Another favorite was "Freeze Time" off their From Chaos album. It starts with a heavily distorted P-Nut bass riff. Nick Hexum comes in and lures you in with a mesmerizing opening verse. SA Martinez interjects with some vicious rap bars. It leads to a jump happy "Freeze Time" rock chorus. The Fillmore was so packed with people jumping all at once it looked like the building was jumping not the people! They got the building jumping! I guess that's where that term comes from.
The heaviest song they played tonight was probably "Hive" from their self-titled album. It has some pretty abrasive lyrics. I could imagine Sa and Nick probably recorded with a little of a chip on their shoulders. The 311 album is the album that got the band radio airplay. They also played "All Mixed Up," and "Down" off  311. Those were the two songs that scored 311 their first hits. The song Down was great! It's one of those songs that you hear the Tim Mahoney opening guitar riff and you instantly recognize it and get excited.
Midway through the show P-Nut did his routine bass solo. This time, it was a cover of Daft Punk's "Get Lucky." It was cool he used a looper effects pedal to record the initial bass riff and then he played bass over top of the effect. He has some good skills! He came play the bass like an electric guitar. We'll it is an electric guitar, but you know what I mean.
This show had some surprises. 311 really dug deep into their library. I wasn't expecting to hear "Nutsymptom." It's one of their lesser known tracks but was always one of my favorites. Towards the end, it completely changes directions and goes into this trippy funk-fusion bass riff and guitar solo. Tim sounded great on guitar. Another great song they played off the Grassroots album was "Applied Science." This song has some out of this world music direction. It's a mix of heavy metal, funk, and reggae. That's a lot of 311 songs but you can really hear it in this one. I like Chad Sexton's drum solo in the middle. He uses some roto toms that sound like congas. It's always reminded me of go-go music a local DC favorite.
It's like I said, a lot of their older heavy material was played. The song selection was awesome! They played a lot of my favorite songs off the Music album. Songs like "Hydroponic"  you can only imagine the subject matter. This song was like a cue for everybody to smoke 'em if you got 'em. Even Nick had to mention the dank smell coming from the audience. They also played "Unity" from the Music album. This is an important song for this band. The whole Music album has an attitude about it. It sounds conflictive but in the end, is all about togetherness. I guess it wouldn't be the Unity Tour without unity.
This was a great show! I didn't even mention "8:16 AM" another great song they played with a really cool introduction. They didn't play hits like "Beautiful Disaster" or "Come Original" or "I'll Be Here A While," I could care less. I was a little disappointed they didn't play "Transistor." That song has always been a favorite. It's how I discovered the band.
For an encore finale, Nick gave us the choice between "Fuck the Bullshit" and "Creatures (For A While)." As much as I like "Fuck the Bullshit," I would have preferred "Creatures," it's an amazing song! It would have been cool to hear. I guess next time. I have zero complaints about this concert. They brought some new material and a lot of originals. 311 has a magic to them. Their great at capturing a specific moment in time and sharing that feel good expression. Great Show!