2018 Free Expression Awards Recipients Announced
2 min read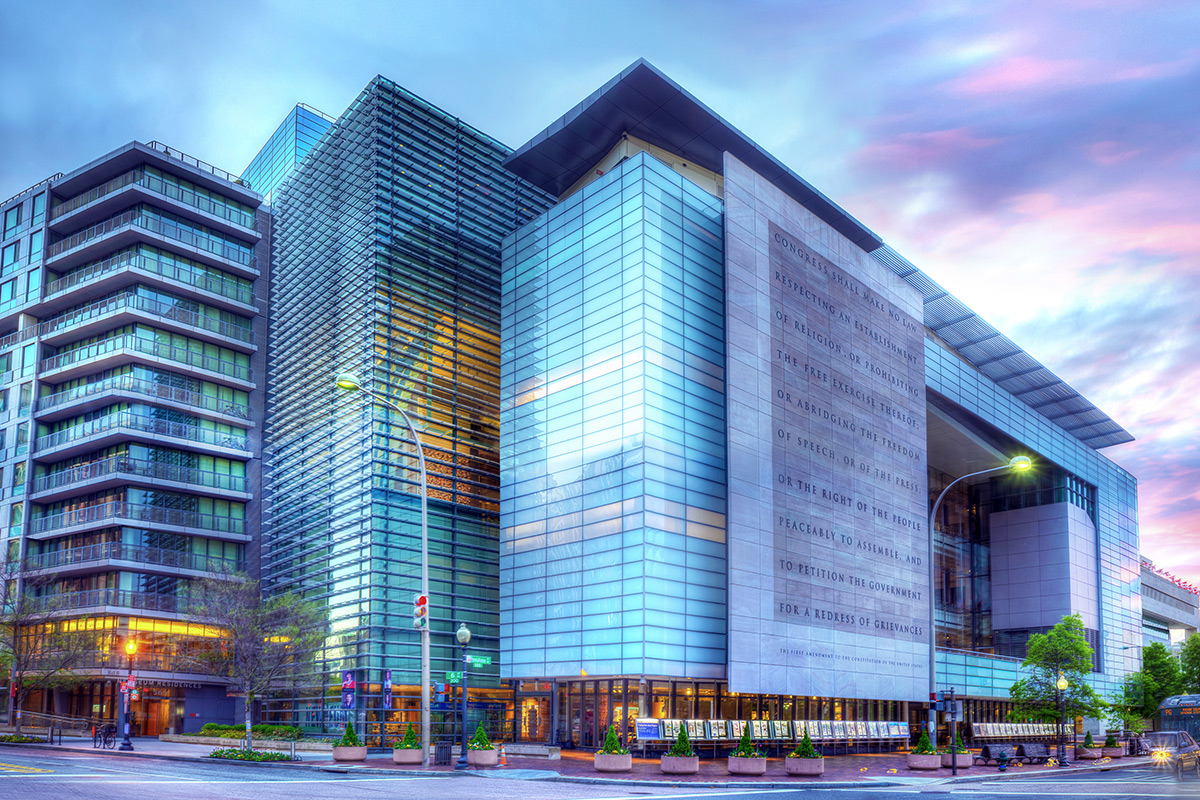 Today, the Newseum announced the recipients of the 2018 Free Expression Awards. Now in its third year, the Free Expression Awards recognize those who exhibit passion for and dedication to free expression. Honorees have taken personal or professional risks in sharing critical information with the public, have been censored or punished by authorities or other groups for their work, or have pushed boundaries in artistic and media expression.
The 2018 honorees are:
Journalists who uncovered the pervasive problem of sexual misconduct in the media, film, manufacturing, technology, the arts and other industries. Through fearless yet sensitive reporting, these journalists exposed powerful people, many of whom had engaged in abusive sexual activities for years. Their work sparked the national conversation known as the "Me Too" movement, which has drawn needed attention to the issue of sexual harassment in the workplace.
American Olympians Dr. John Carlos and Dr. Tommie C. Smith, whose brave act of protest for human rights at the 1968 Olympics still resonates 50 years later. Smith and Carlos shocked the world by bowing their heads and raising their fists on the medal stand to protest injustices against African Americans and people of color around the world. The athletes were banished from the U.S. Olympic team and faced death threats. Still, they remain devoted to the cause of freedom and justice.
Arthur Sulzberger Jr., publisher of The New York Times for the past 25 years and chairman of The New York Times Company since 1997. Sulzberger will be presented the Lifetime Achievement Award for spearheading innovative print and online initiatives that have enabled the Times to compete successfully in the global media marketplace while winning 60 Pulitzer Prizes and providing readers with innumerable examples of momentous journalism.
The winners will be honored at a special awards dinner and reception at the Newseum on April 17, 2018. The event will be hosted by John Seigenthaler, award-winning journalist and former anchor and correspondent at NBC News, as well as the honorary host and steering committees. Individual tickets and tables are on sale now. Sponsorship opportunities are also available. For information on sponsorship levels and benefits, please visit our website or contact Cassie Hurley at churley@newseum.org or by calling 202/292-6557.