Smithsonian Magazine's 2016 The Future is Here Festival
3 min read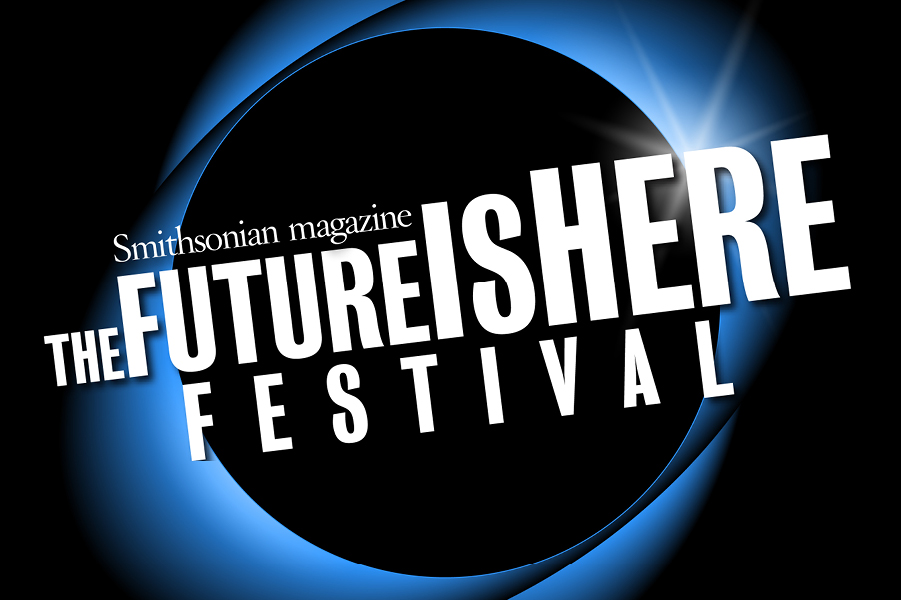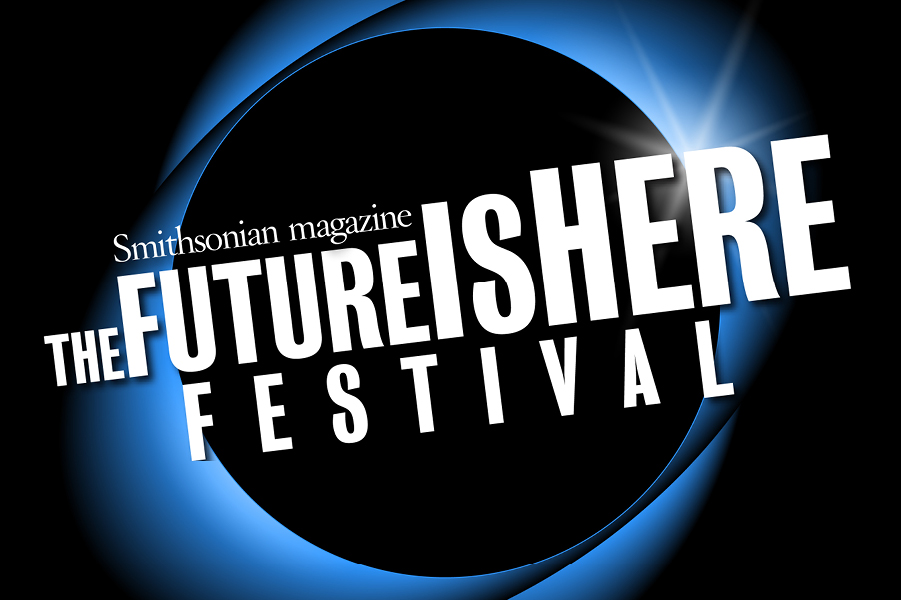 Smithsonian magazine is excited to present the fourth annual The Future Is Here Festival, a three-day event highlighting the most advanced thinking in science, technology, space, art, and engineering from a dazzling array of experts, visionaries and noted science-lovers including William Shatner, the star of the American cultural phenomenon Star Trek, which is celebrating it's 50th anniversary this year; creator of The X-Files Chris Carter, which is enjoying a successful return to TV; Tim Miller, the director of Deadpool, the record-smashing superhero movie of the season; Andy Weir, author of The Martian, made into the Ridley Scott blockbuster starring Matt Damon; explorers Céline & Alexandra Cousteau, leading NASA scientists and many, many more. For the first time this year, tickets for the two days of speakers available free of charge through www.smithsonian.com/future.
The Future Is Here FestivalTM, an exciting and mind-expanding live event taking place April 22-24 in Washington, D.C., is accompanied by Smithsonian's May "Future" issue, which hits newsstands April 26th, bringing the excitement of The Future Is Here Festival into the homes of 13 million readers across the country and around the world.
The Festival kicks off on the evening of Friday, April 22nd at the Shakespeare Theatre's Sidney Harman Hall with an exclusive ticketed event featuring William Shatner, marking the 50th anniversary of the creation of Star Trek, along with the co-creator and cast members from the hit Syfy series 12 Monkeys, and the creator of The X-Files Chris Carter.
On Saturday and Sunday, The Festival continues at the theater, hosting visionary speakers and presenters, offering the audience an eye-opening look into the future. Tesla Coils band Arc Attack will entertain with an electrifying concert, and the world's leading cyber illusionist, Marco Tempest, will amaze with his mind-bending techno tricks. On Saturday night, there will be a private VIP cocktail reception at the National Air and Space Museum (NASM).
Throughout the weekend the "Think Big!" series supported by the John Templeton Foundation will feature luminaries speaking about "Life in the Cosmos." TM is an example of what Smithsonian does best; convening The Future Is Here FestivalTM convenes the world's leading experts in science and technology, including:
•–
• – Explorer, Founder & Executive Director, CauseCentric Productions
"The Future Is Here Festival brightest minds to share their knowledge of the past and predictions for the future with the world," says Amy Wilkins, Chief Revenue Officer of Smithsonian Enterprises. "This event is always thought provoking, inspiring, and wildly entertaining!"
"Everyone wants to know what the future holds because we all plan to live there," said Smithsonian magazine Editor In Chief, Michael Caruso. "But there are already people who know what's coming, who are building the world we will live in tomorrow. We've got them here at our Festival. So come on in and buckle up, it's a wild ride."
• Vint Cerf – Vice President and Chief Internet Evangelist for Google, one of the "fathers of the internet"
Explorer Alexandra Cousteau
Environmental Advocate Céline S. Cousteau
Frans de Waal – Professor of Primate Behavior at Emory University & Author, Are We Smart Enough to Know How Smart Animals Are?
Anthony Fauci – America's point man on epidemics, Director of the National Institute of Allergy and Infectious Diseases, National Institute of Health
Kirk Johnson – Director of the National Museum of Natural History
Nicholas Negroponte – Co-founder of the MIT Media Lab, Founder of One Laptop Per Child Project
Rebecca Newberger Goldstein – Philosopher & Author, Plato at the Googleplex: Why Philosophy Won't Go Away
Dava Newman –Deputy Administrator of NASA
Fiona Raby, Professor of Design and Emerging Technology at Parsons
Martine Rothblatt – Transhumanist and Founder of Sirius Radio, Geostar and United Therapeutics
Sara Seager – Planetary Scientist and Astrophysicist
Seth Shostak – Director of Search for Extraterrestrial Intelligence (SETI)
Adam Steltzner – NASA Engineer/Mars Rover, Author, The Right Kind of Crazy
Bruce Sterling – Science Fiction Author
Marco Tempest — Cyber Illusionist
Andy Weir – Author of The Martian (via Skype)
(Additional speakers and programming will be announced as they are added.)