2015 VelocityDC Dance Festival, October 15-17 at Sidney Harman Hall
3 min read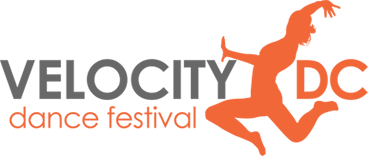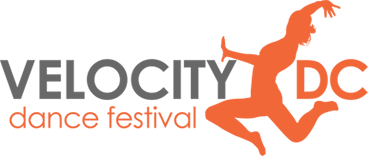 Twenty-five local D.C. dance companies will participate in the 7th annual VelocityDC Dance Festival, taking place October 15-17 at Sidney Harman Hall. This year's festival features two different programs with performance pieces that are 12 minutes or less.  The companies represent the many diverse styles of dance in D.C., from ballet and tap to African, step, flamenco and many other genres.

Program A will run on October 15 and 16 at 8pm, and Program B on October 17 at 2pm and 8pm (*see below for the list of participating companies and program information). In addition to the Sidney Harman Hall performances, the 2015 festival will include the return of RAMP!  (a series of free performances in the Forum at Sidney Harman Hall, including artist Q&A sessions). The series, as well as site-specific works, takes place prior to the Thursday and Saturday evening performances, with site-specific works occurring both outside Sidney Harman Hall and inside the orchestra level windows. Tickets are affordably priced at $18 per performance.
---
The co-presenters of this concert are Dance Metro DC, the D.C. Commission on the Arts and Humanities, the Shakespeare Theatre Company, and Washington Performing Arts. Please note this information in any coverage of this event.
Who:      7th Annual VelocityDC Dance Festival
Where:   Sidney Harman Hall (610 F Street NW | Washington, D.C.)
When:    Thursday, October 15, 2015 at 8 p.m. (6:15 p.m. RAMP!, 7:15 p.m. site-specific)
Friday, October 16, 2015 at 8 p.m. (7:15 p.m. site-specific)
Saturday, October 17, 2015 at 2 p.m. (1:15 p.m. site-specific)
Saturday, October 17, 2015 at 8 p.m. (6:15 p.m. RAMP!, 7:15 p.m. site-specific)
Tickets:  $18, available at velocitydc.org or 202-547-1122.
---
Organized by a consortium of local dance-supportive arts entities, including presenters Washington Performing Arts, the Shakespeare Theatre Company, Dance Metro DC, and the D.C. Commission on the Arts and Humanities, and featuring world-class artists and dance companies, VelocityDC has been described by The Washington Post as "outstanding" and "a high impact, high speed boost." True to its origins, VelocityDC embodies an exciting direction in dance presentation and audience development for the D.C. area.
VelocityDC has maintained its core mission of showcasing the very best of D.C. dance while expanding in scope. "Every year, we feature companies who are participating in VelocityDC for the first time alongside those who have performed in the past," says Samantha Pollack, Director of Programming at Washington Performing Arts.  "Over the last six years we have featured more than 65 companies, and this season will have 11 new companies, between Harman Hall, RAMP!, and site-specific performances. It's truly exciting to be able to highlight such a wonderful mix of companies and give opportunities to more groups."
For this year's festival, RAMP! performances will be brought into greater focus: one evening will feature a theme of emerging artists, and the other will spotlight works in progress. Moderated by Ilana Silverstein, RAMP! allows audiences to get a look behind the curtain at the process of creating a dance piece and provides a safe space for those less familiar with dance to have a dialogue with the dancers and choreographers. The emerging artists RAMP! on Thursday evening will feature dancers and companies who have been on the D.C. dance scene for five years or less, giving them the opportunity to get to know their audience and fellow dancers in an intimate setting. At the works-in-progress RAMP! on Saturday evening, audiences will have the chance to observe a dance piece in its nascent stages and offer valuable feedback to its creators.
VelocityDC is committed to making every event accessible for persons with disabilities. Please call the Shakespeare Theatre Company's Box Office for more information on accessibility to Sidney Harman Hall.