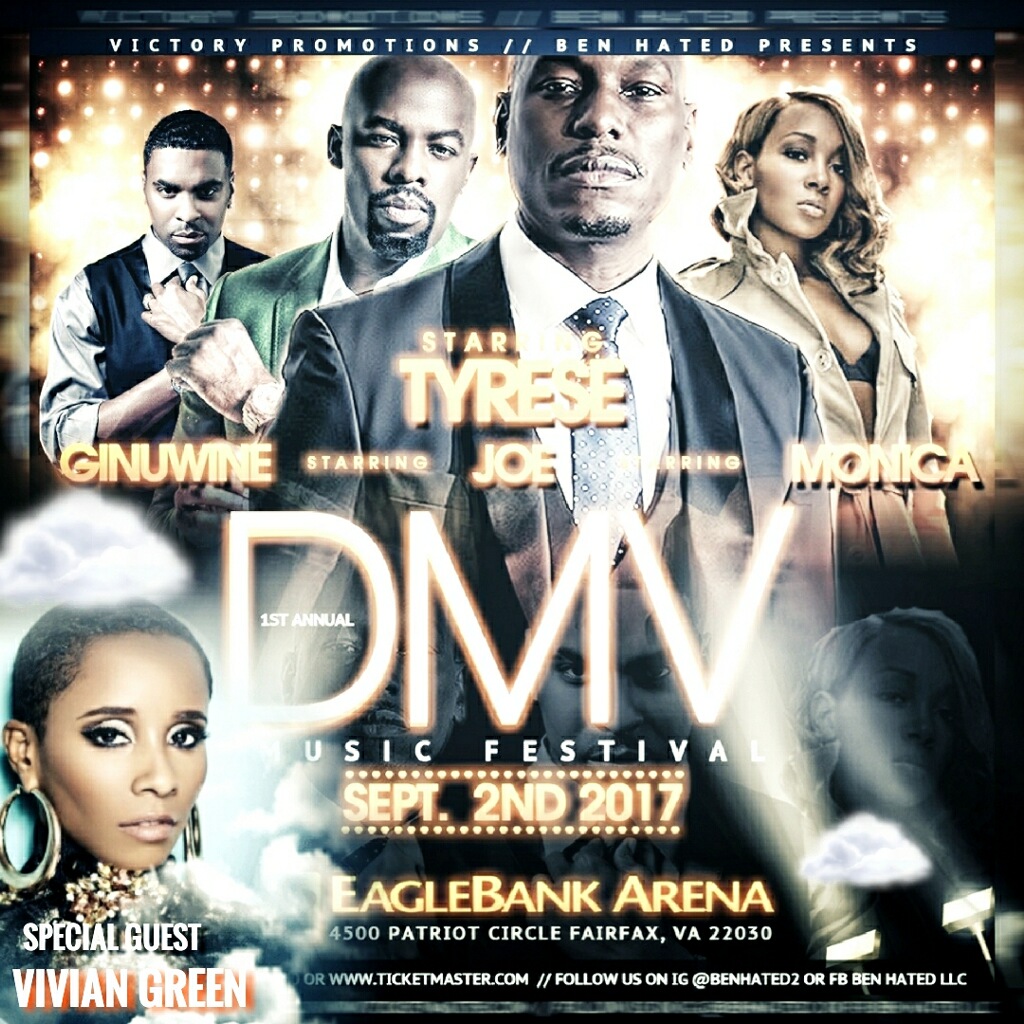 For the first time ever, Victory Promotions and Ben Hated presents the 1st Annual DMV Music Festival starring Washington DC homegrown talent Ginuwine, R&B crooners Joe and Tyrese, and the Princess & R&B Soul Monica with special guest Vivian Green. This is the first of many to come to the DMV area. The 1st Annual DMV Music Festival takes place Saturday, September 2, 2017 at the EagleBank Arena 4500 Patriot Circle – Fairfax VA.
Publicist and Media Blogger, Angenella Fleming, commented on the announcement, "This is amazing line up… we can't wait until show time! I have been waiting to see Ginuwin live in concert! I have to get tickets now! I am sure everyone will be out of their seats dancing and singing along to the music."
DMV Music Festival tickets go on sale Monday, July 17, 2017 at all Ticketmaste charge by phone 1-800-745-500, via web www.ticketmaster.com or EagleBank Arena Box Office.